The Perfect Colour Companion
You can never go wrong with any one of our interior paints. They will help you make your house your dream home.
A Peek into the Uttar Pradesh Theme
The intricate carvings, vaulted ceilings, and understated elegance of the monuments in Uttar Pradesh are reflected in the designs of their kitchens, dining rooms, and homes. Where one could go for bright colours and over-the-top fixtures, embodying the spirit of Uttar Pradesh means aiming for elegance over abundance. Designers face the challenge of making a space look rich, warm, and sophisticated sans the usual methods with this state's theme. A skilled designer will use the right blend of colours, furniture, and light fixtures to embody the brilliant monuments while still leaving the room warm and inviting.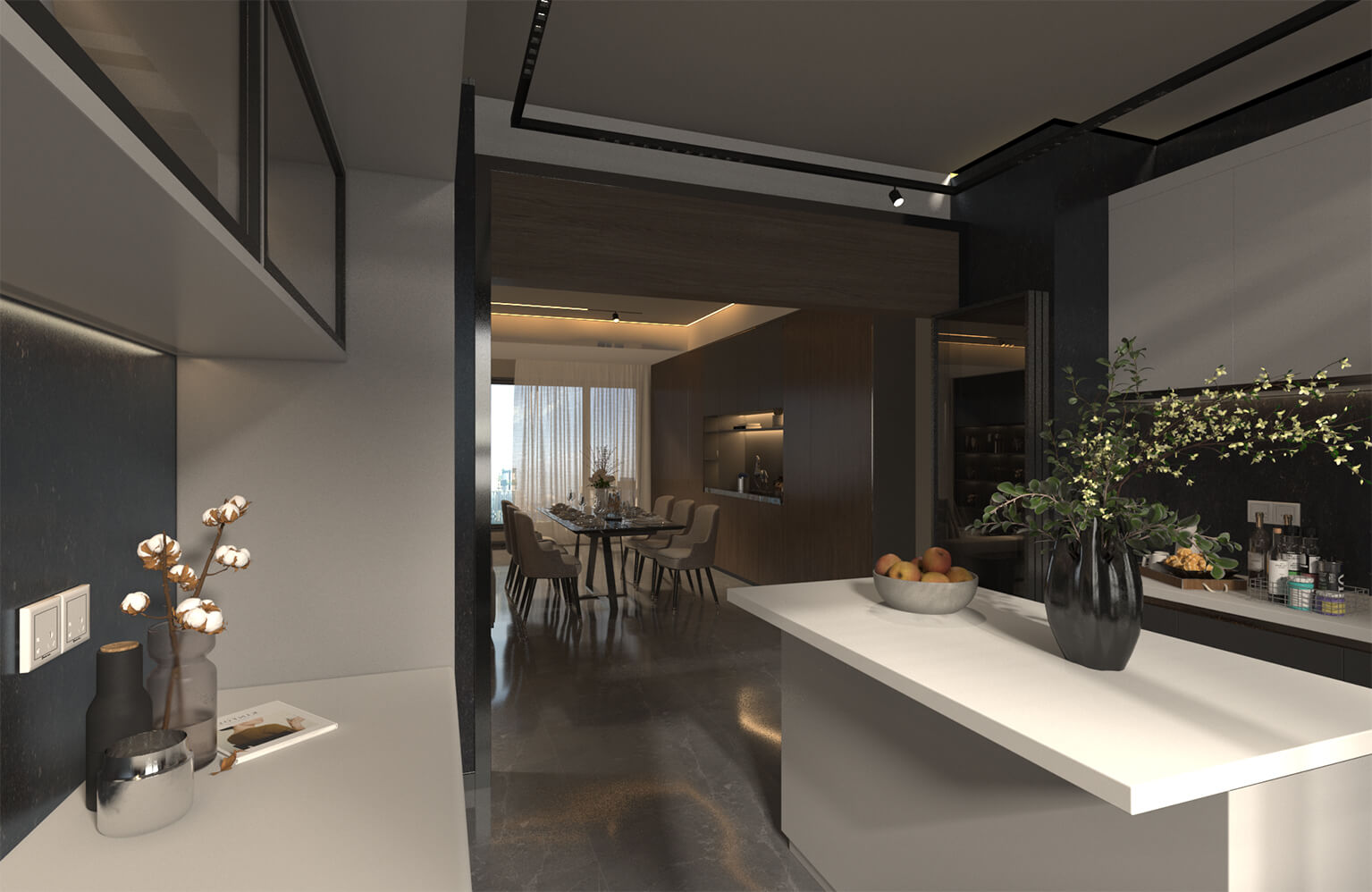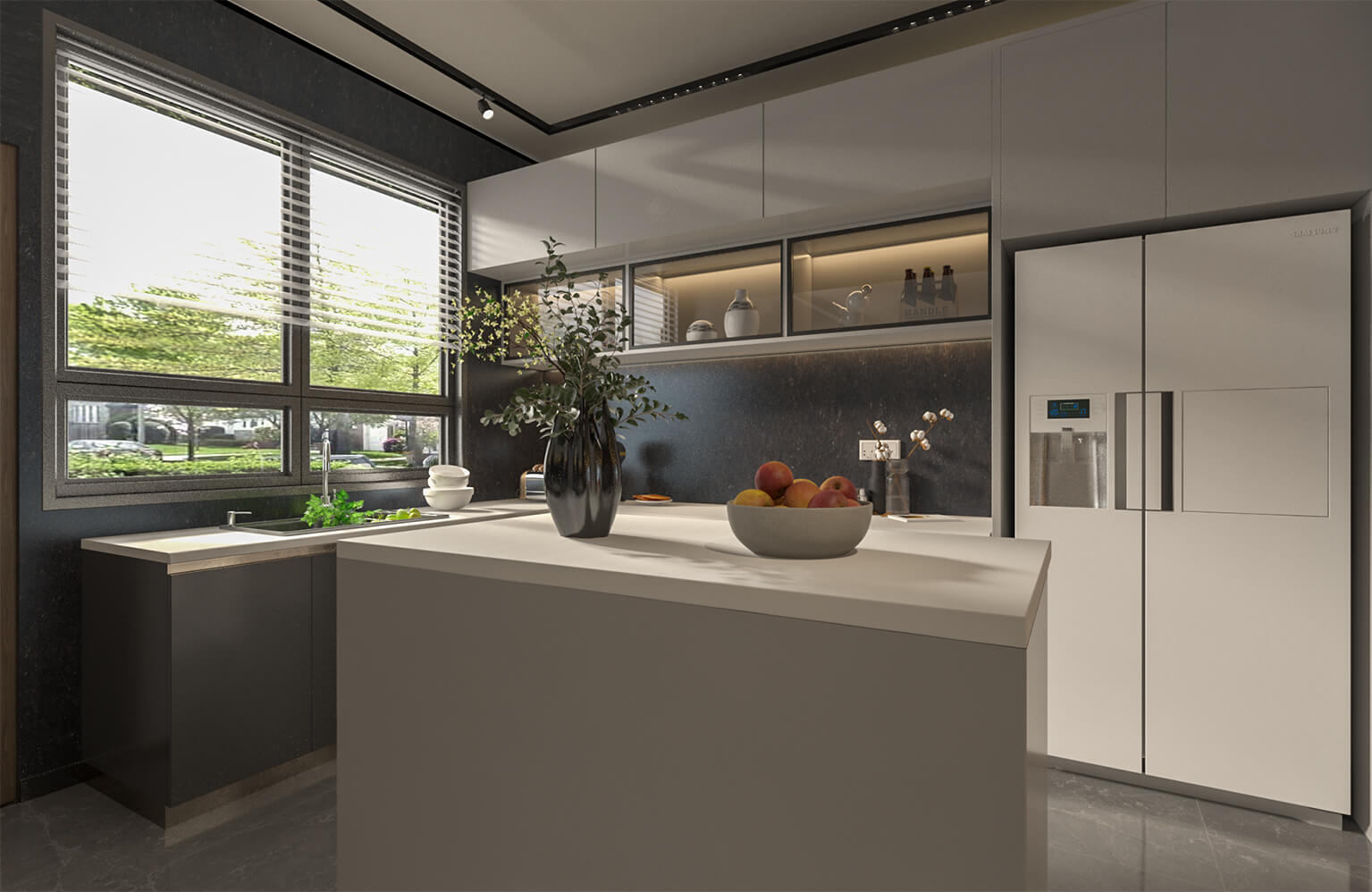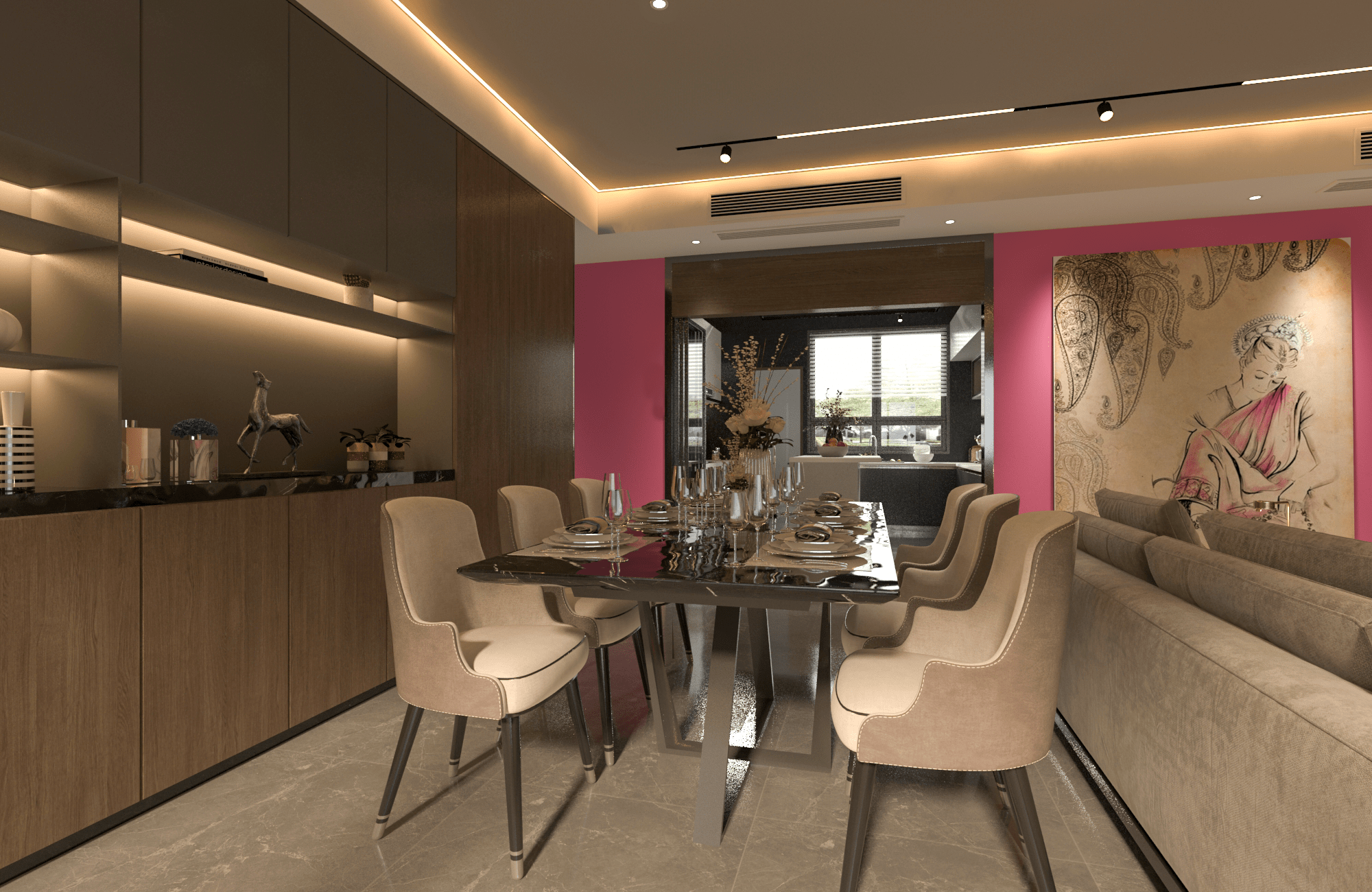 The wooden cabinet complements the overall tone of the dining room and keeps the premium quotient of the dining space intact.
Add a dash of modernity to your ceiling with led track light to be in sync with the Magnifique decor of the dining room.
Highlight the "Nawabi Andaaz" of UP by opting for exquisite dining furniture that brings out the royal dining experience.
The warm lights and deep furniture tone gives you ample space to incorporate dynamic colours, like red, along with a suitable artwork to complete the visual symmetry.
Colour – Red Glow