The Perfect Colour Companion
You can never go wrong with any one of our interior paints. They will help you make your house your dream home.
A Prayagraj bedroom carved with elegance!
A perfect interior with an elegant design is bound to attract attention and the Prayagraj bedroom does exactly that. Aesthetically appealing, this interior design speaks of class and culture alike. With handpicked items to create a perfect balance of the regional as well as contemporary design, this Bedroom is nothing less than a work of art and something you too can have with a little help from us.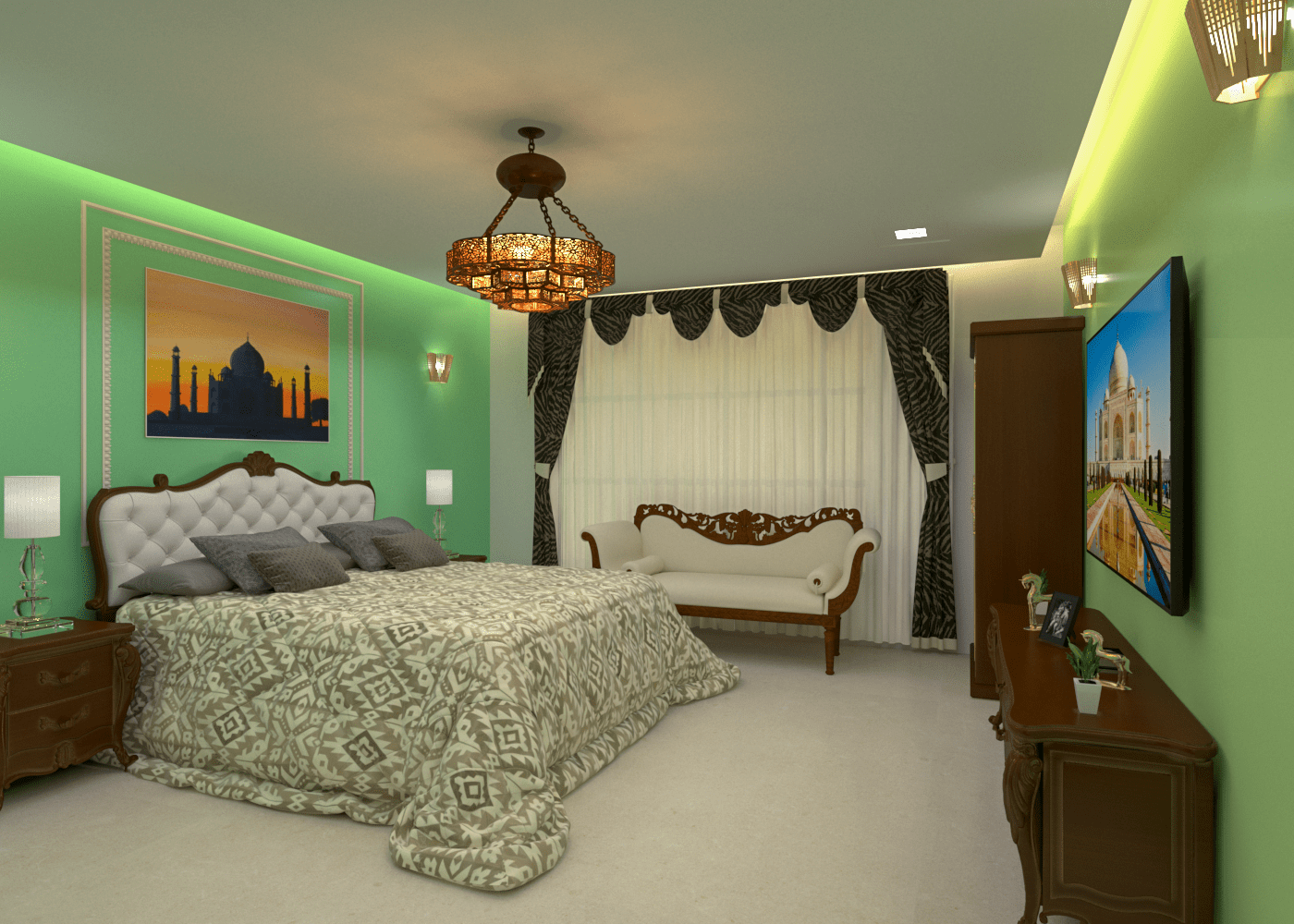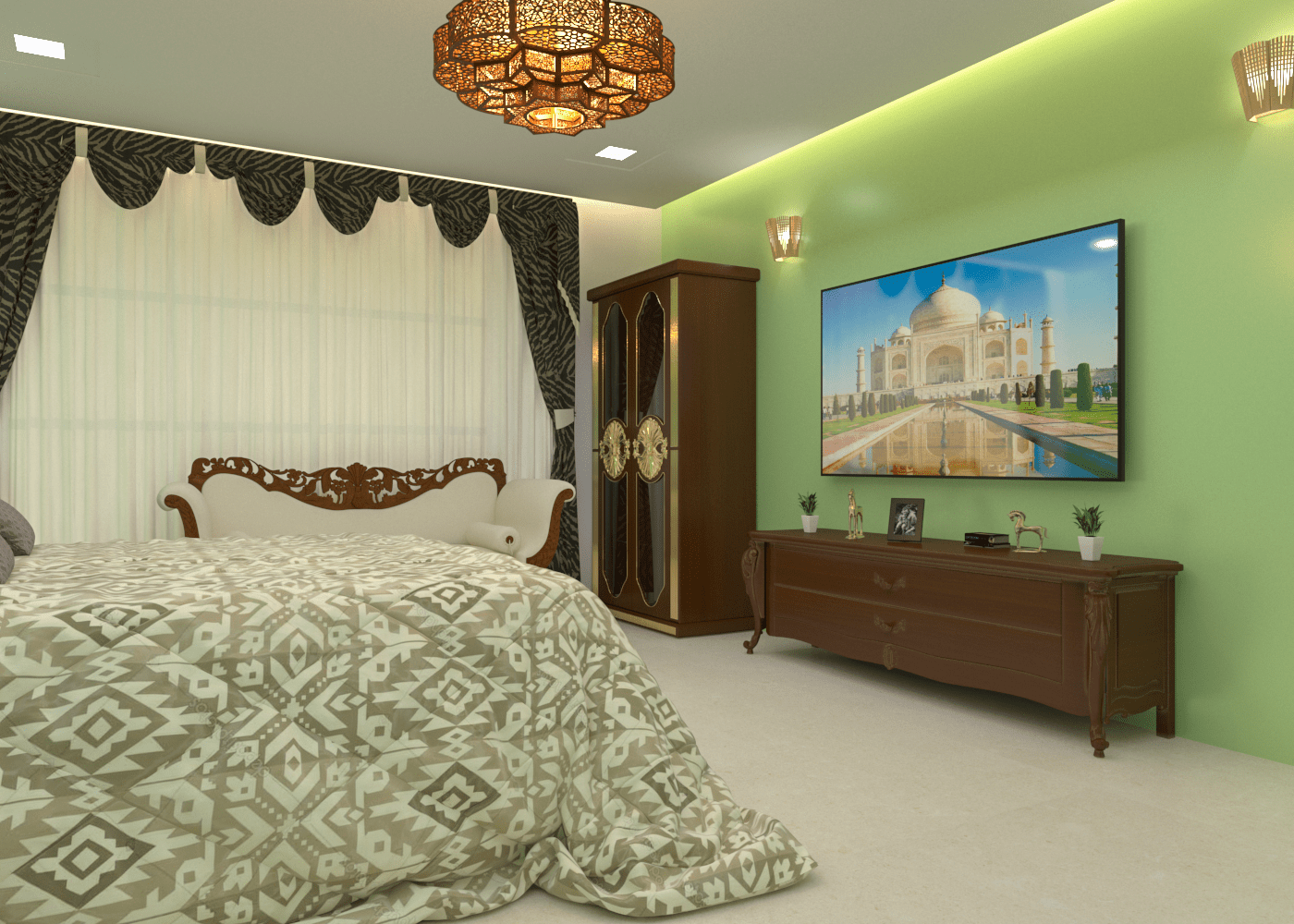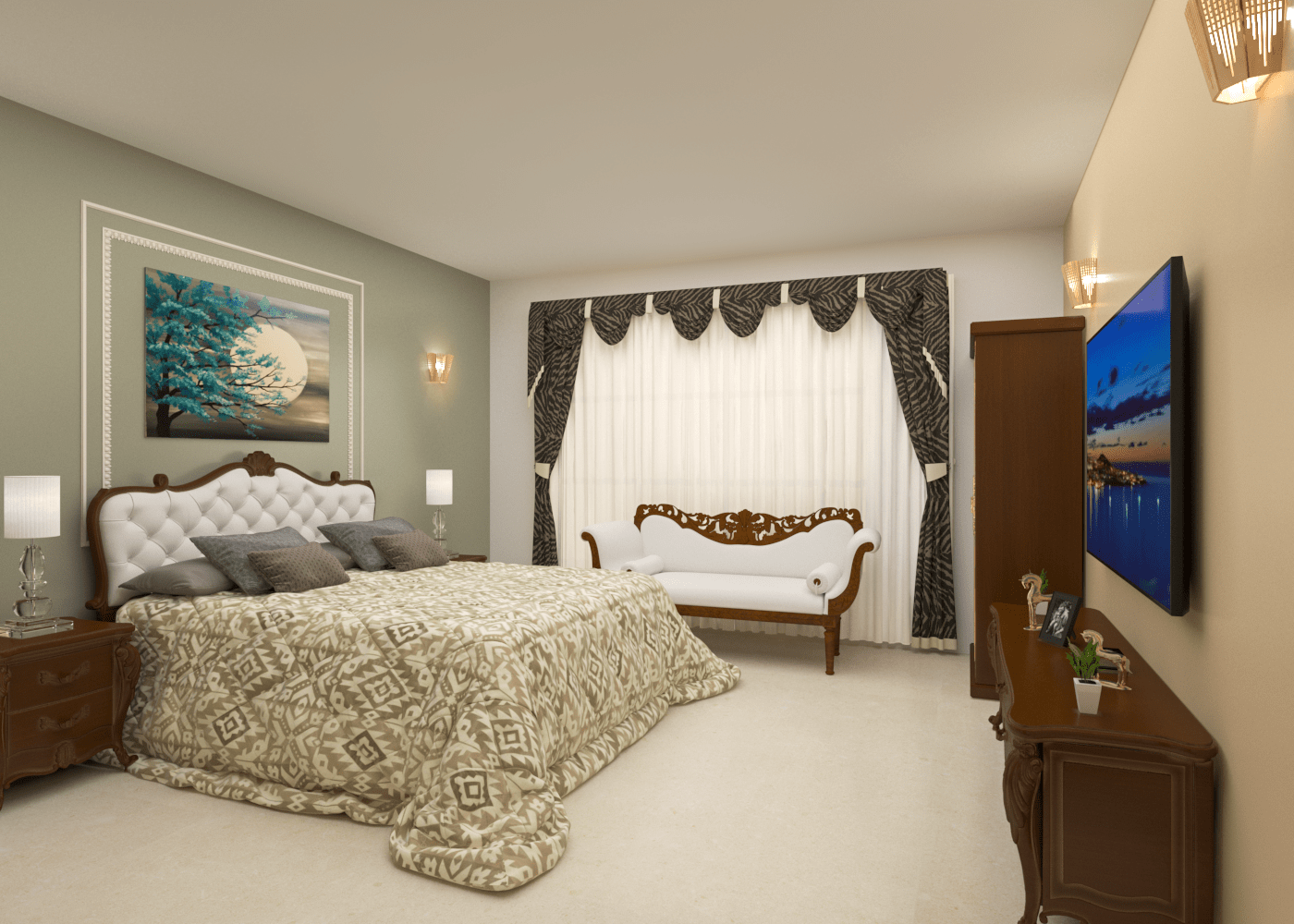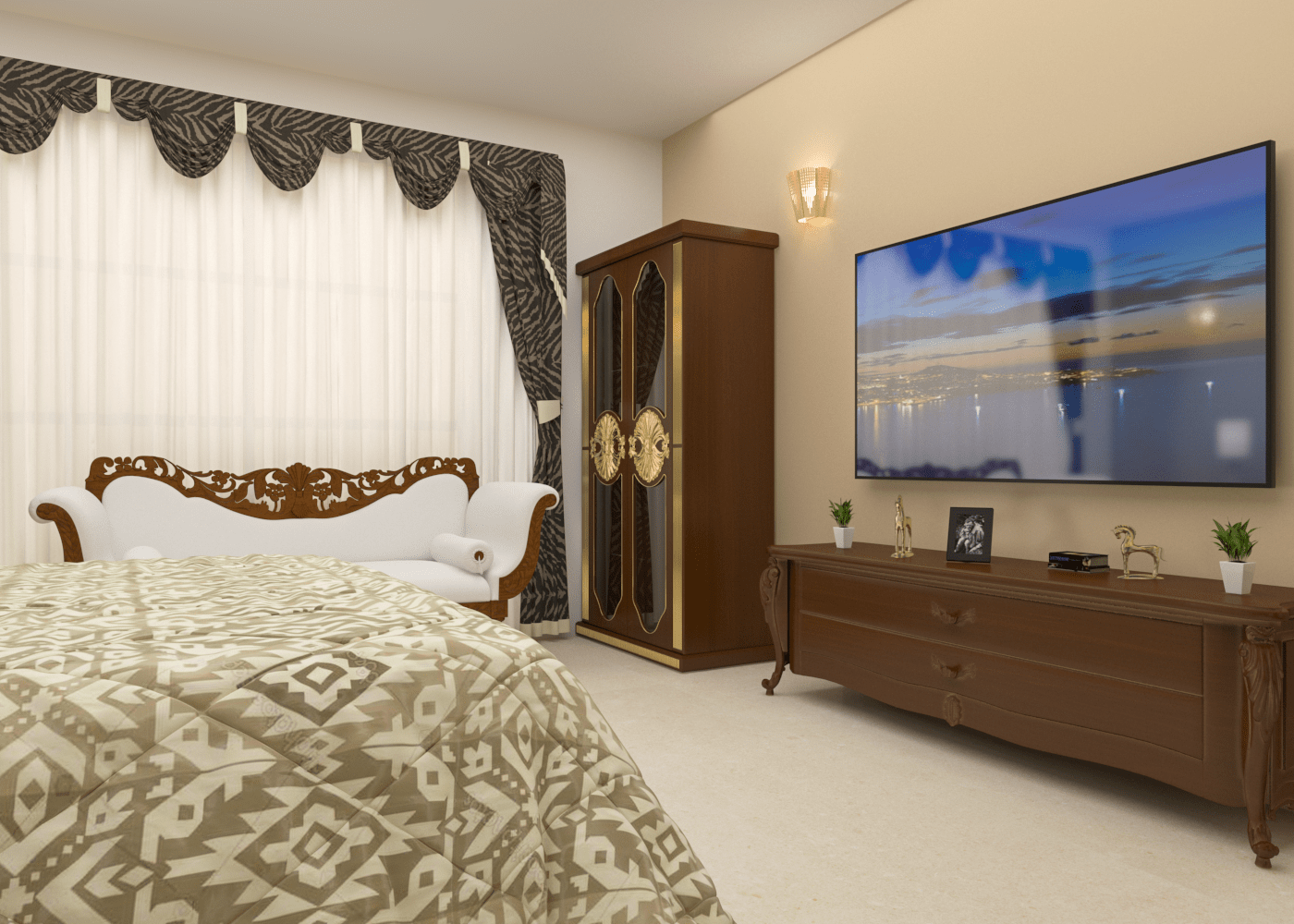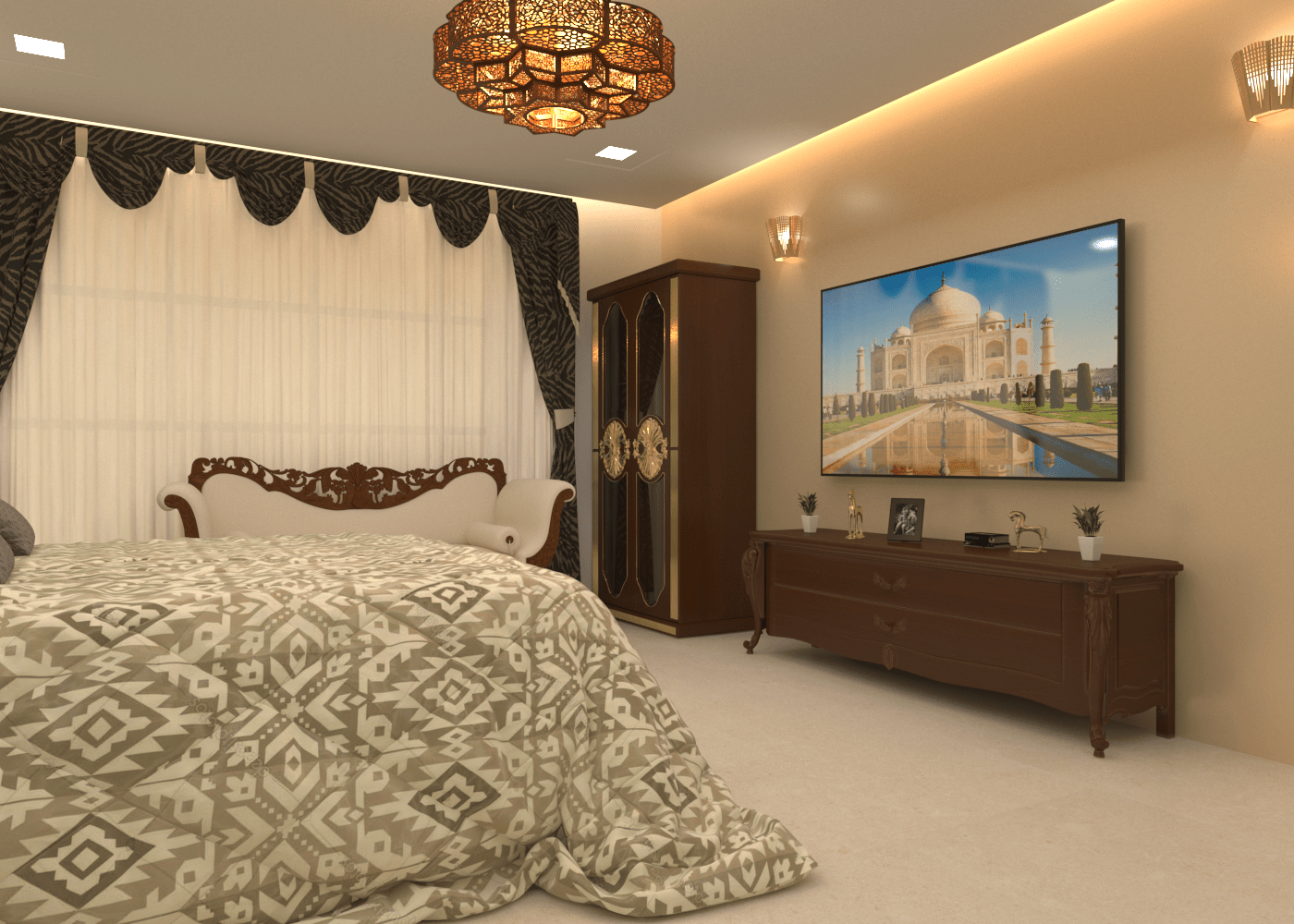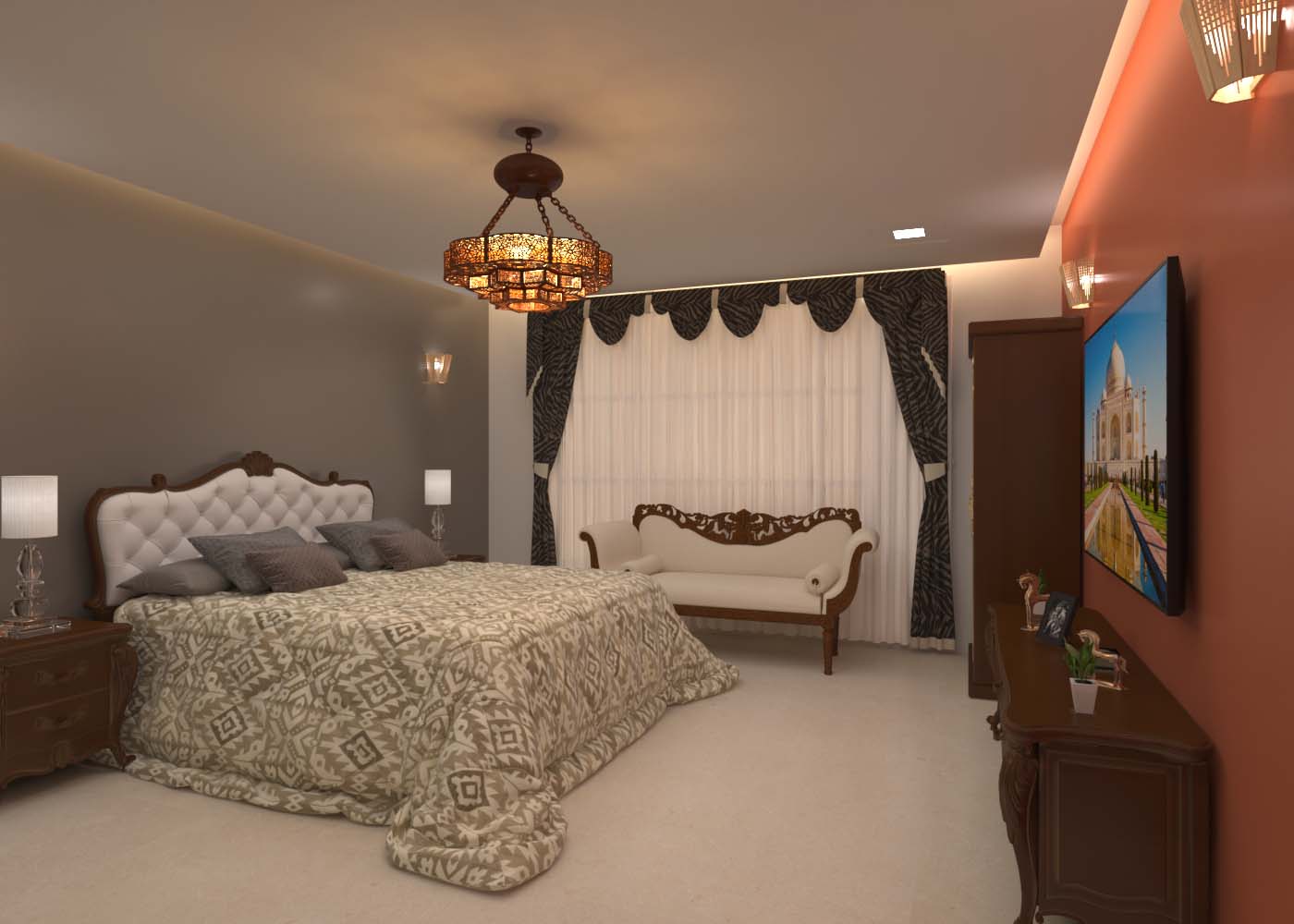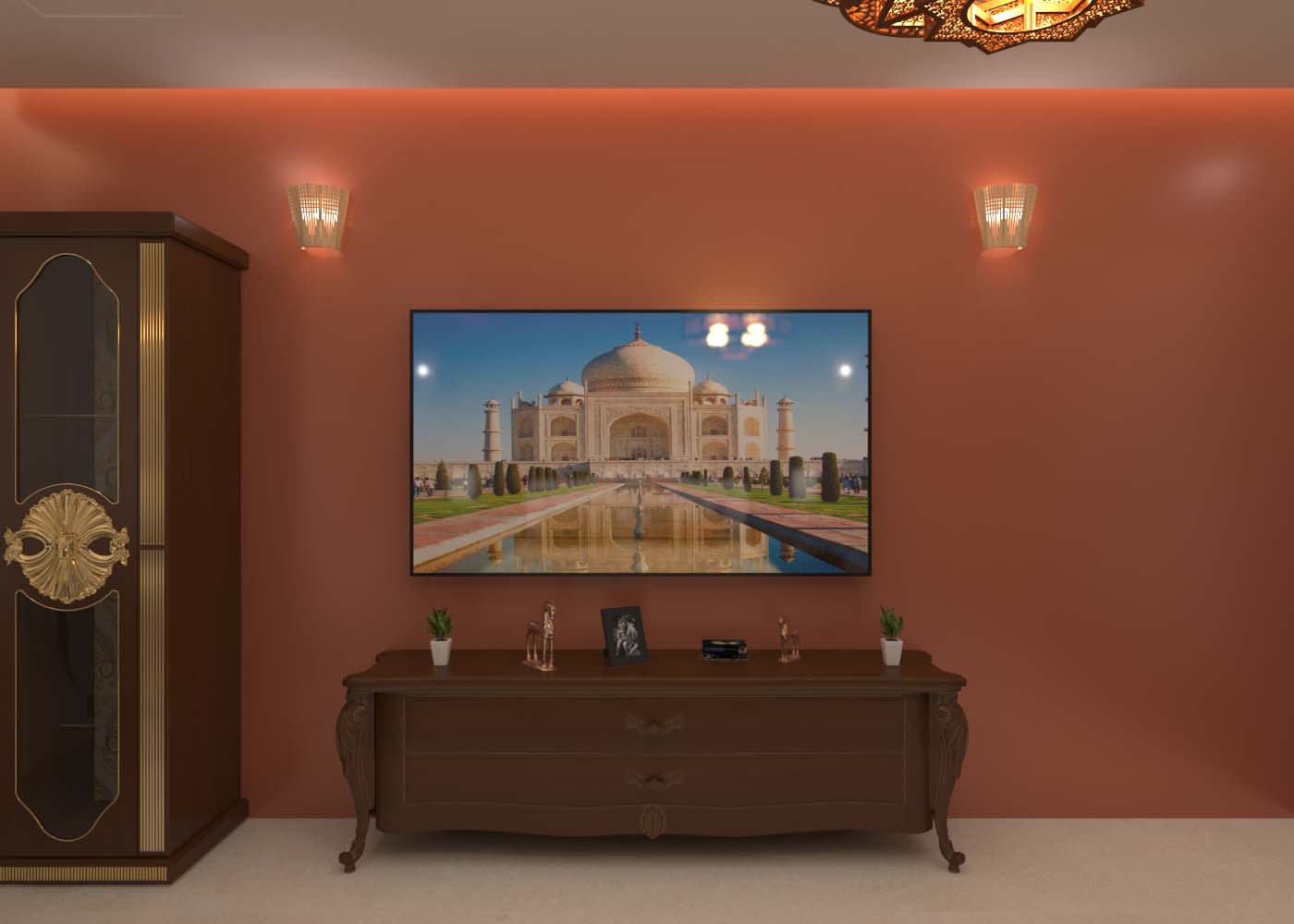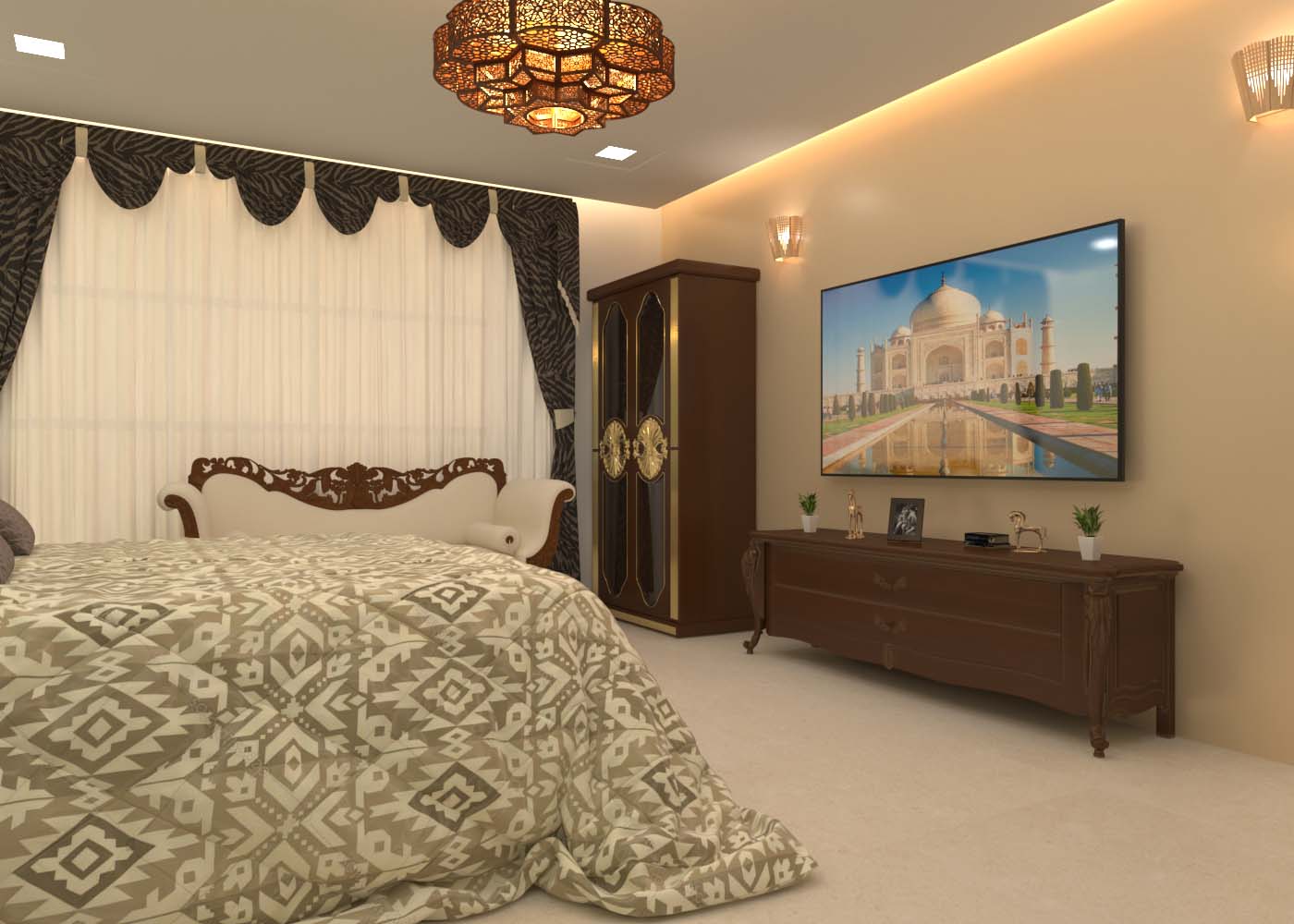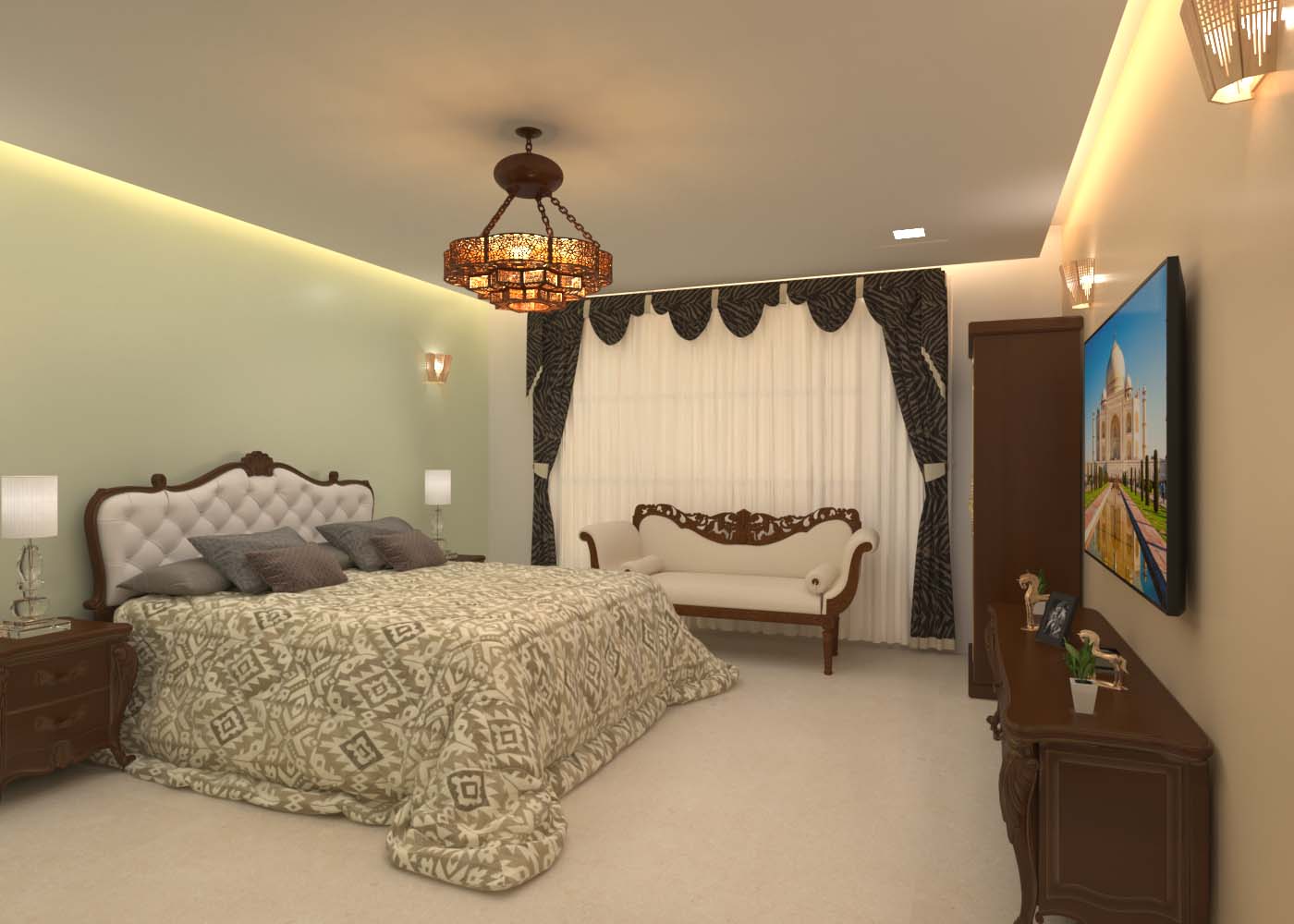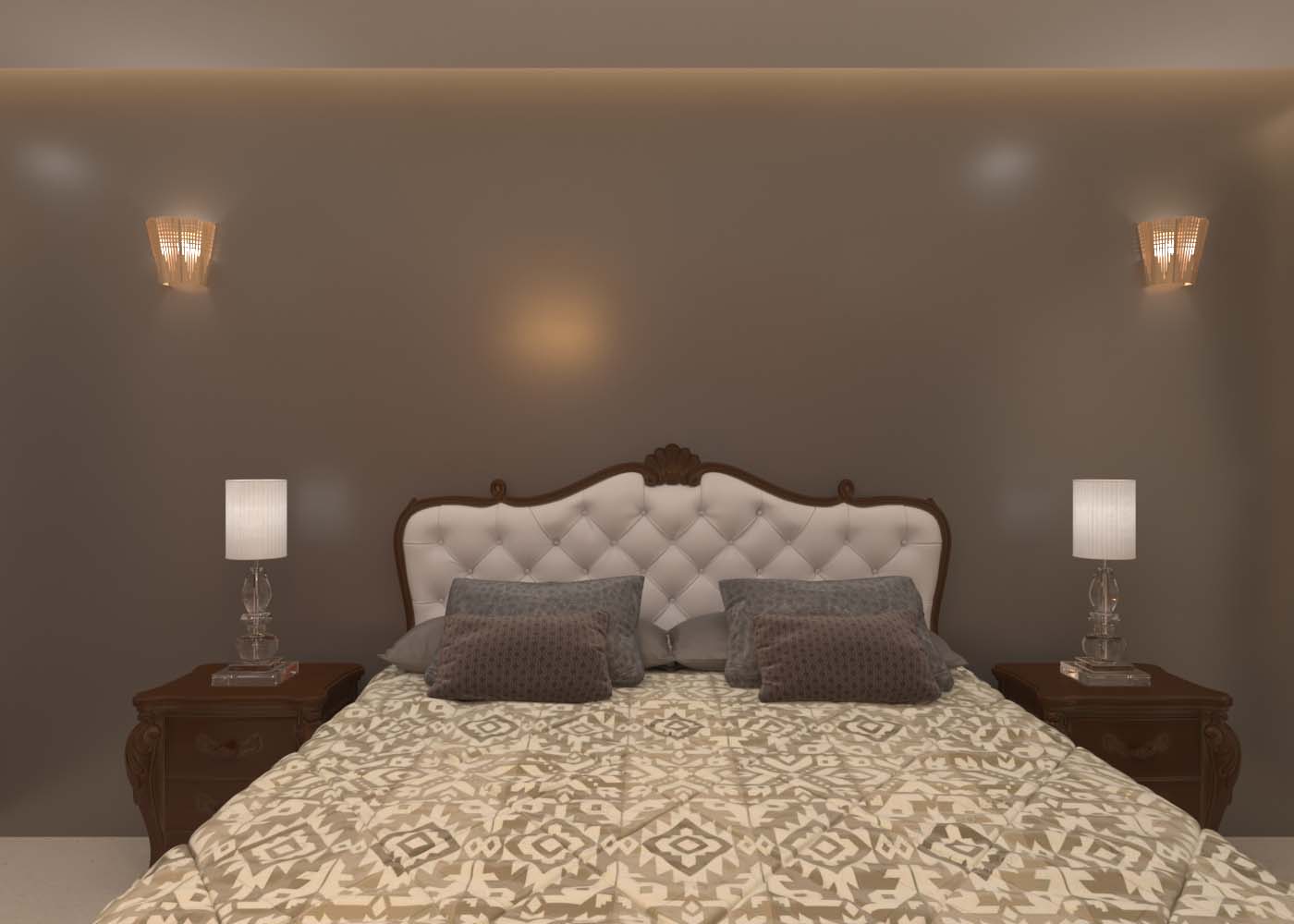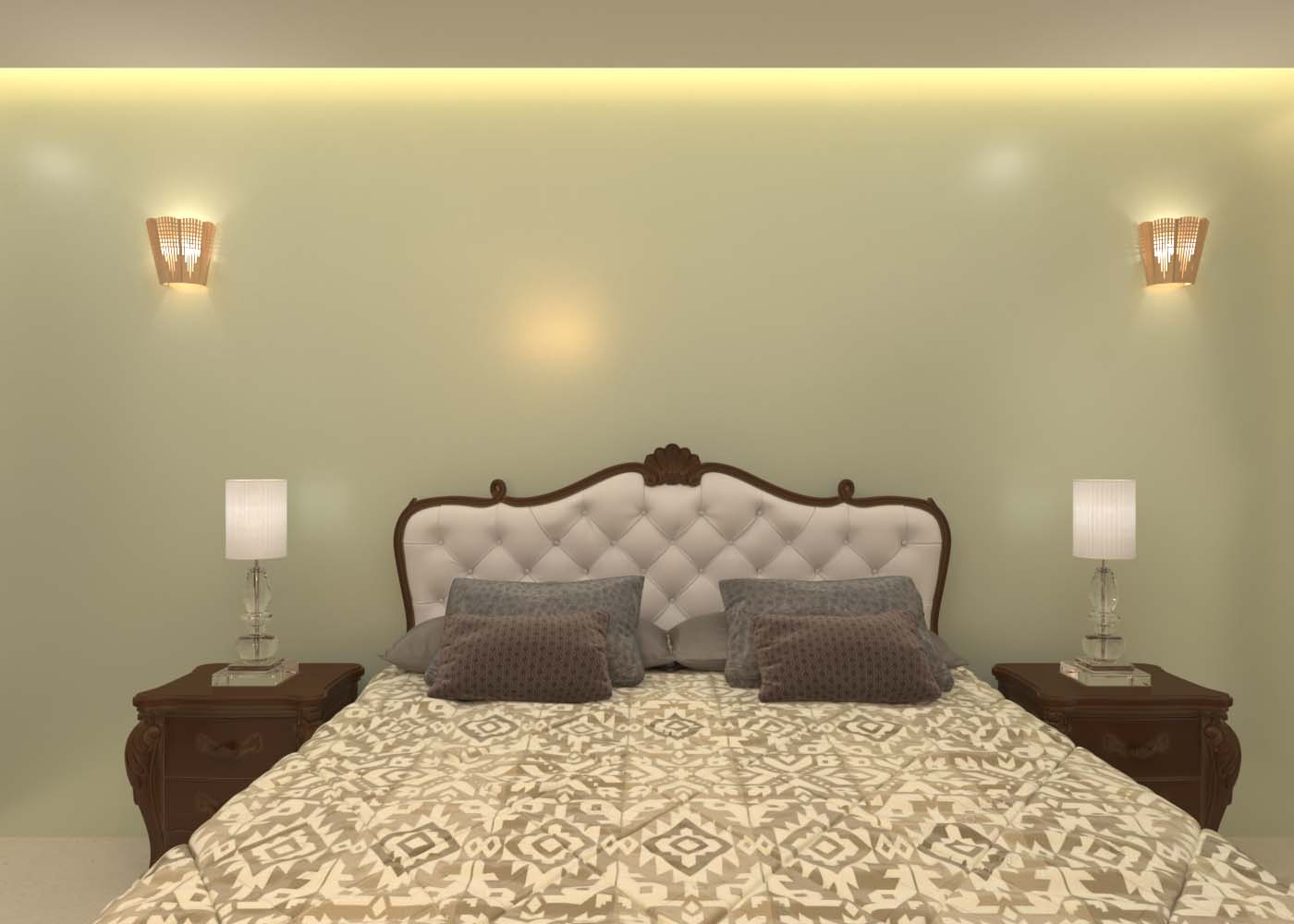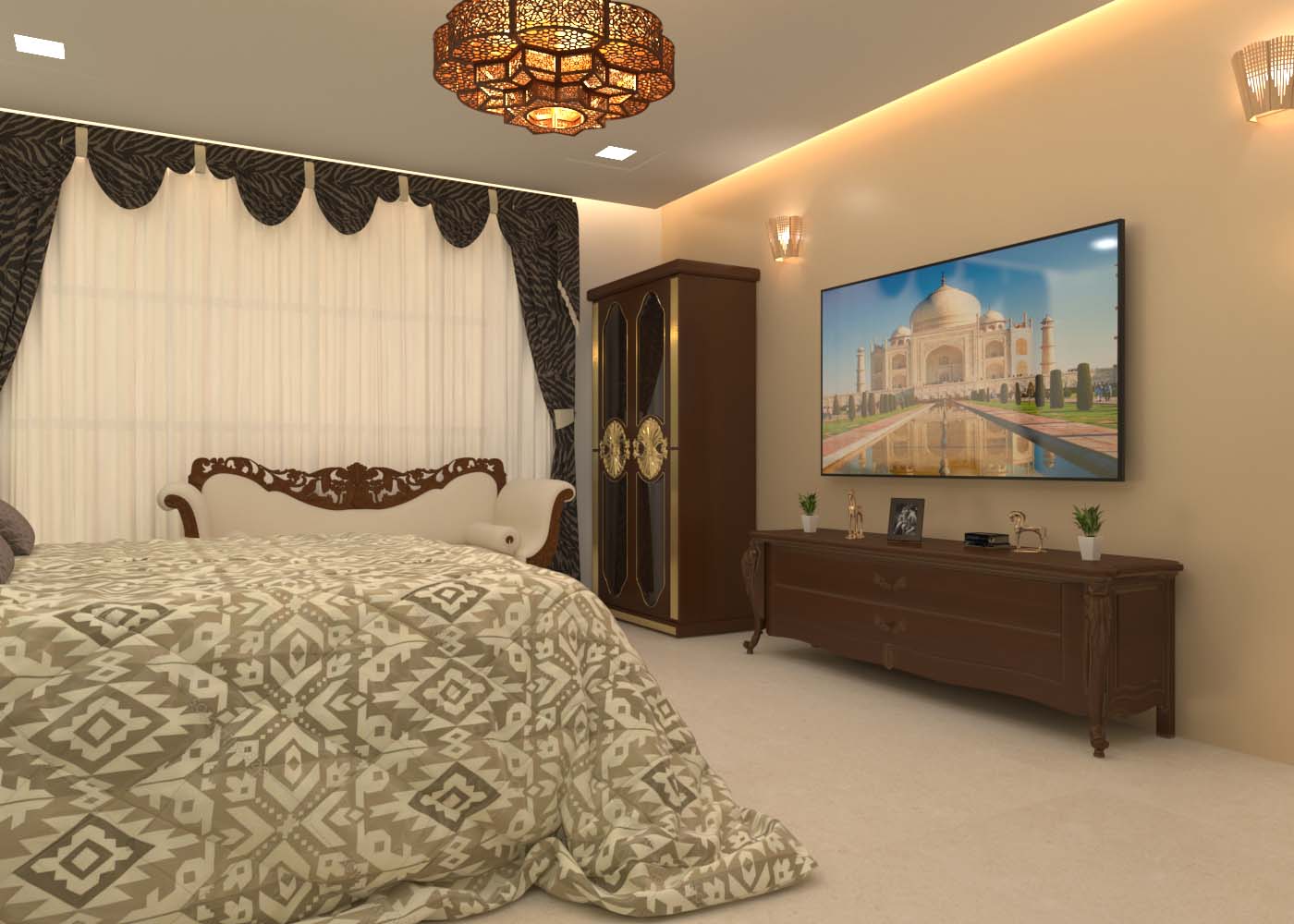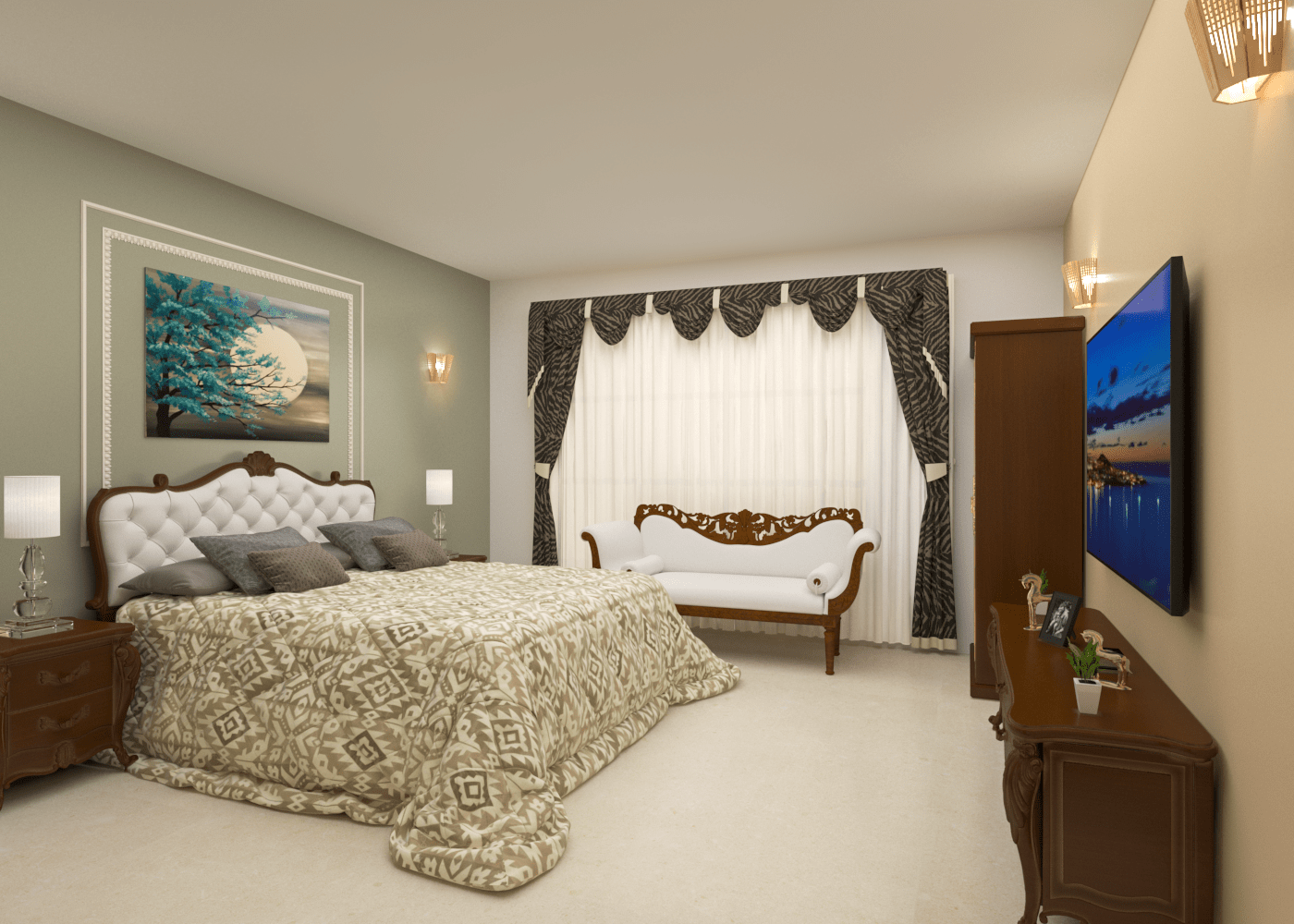 A sense of royalty with the backdrop of sobriety is what the bedrooms of Prayagraj are all about. The cool earthy shades of the walls give a sense of tranquillity while making the bedroom look aesthetic appealing.
Color – Cane Sugar
A large cushioned bed with paddings and carved woodwork design reflects the sense of princely aura bringing in the confluence of the old era and the new.
Keeping a sense of continuity from the walls and roof, the floor is a carpeted veil of soft materials that not only gives a cushioned feeling but also a cosy sense of belonging.
A perfect mix of dark shades and white, the curtains are both in sharp contrast and in tandem with the sober backdrop.
Carved with a royal touch of pristine woodworks, the TV cabinet matches with other furniture of the room that sets a very bold statement of style.