The Perfect Colour Companion
You can never go wrong with any one of our interior paints. They will help you make your house your dream home.
The Spirit of Delhi in Every Kitchen and Dining Room
Everything about the kitchen and dining rooms in Delhi speaks to the culture of wealth, extra, and grandeur. From the rich depth of the colours to the gold embellishments on the marble countertops, life in Delhi is lavish, and so are their kitchens.
Additionally, as seen in most kitchen and dining rooms, the gold embellishments and borders are reminiscent of the lacquer detailing on bangles, the Zardosi on clothing, and embroidery that the city is so famous for. Every part of the dining room and kitchens is about exuding the culture of the town.
Despite the fixtures in rooms being understated, the vibrance of Delhi dining rooms cannot be mistaken. The art of contrast is well known in the city and used liberally in their interior design. Why match the dining table to the walls when you can set them apart to be admired on their own!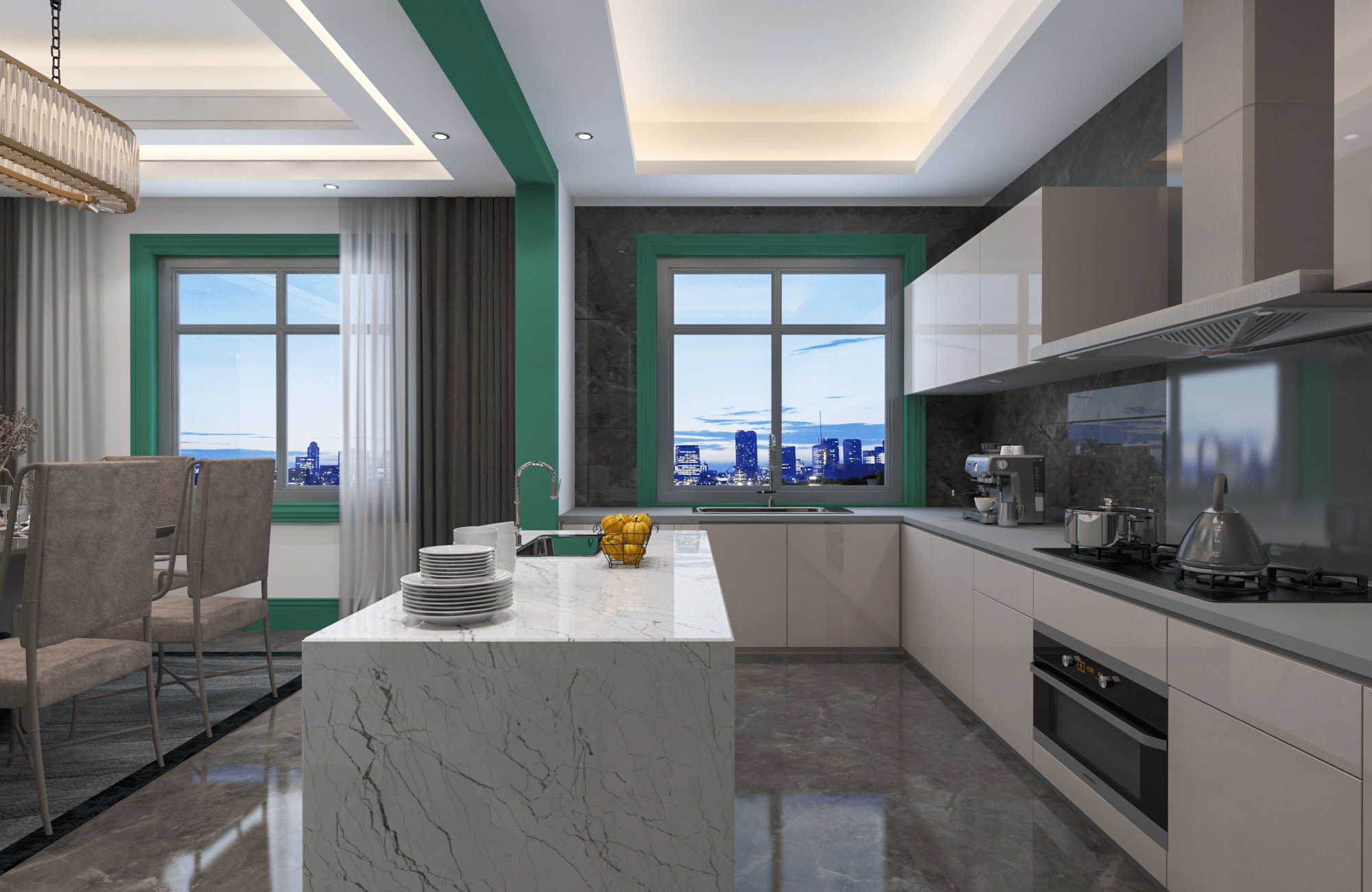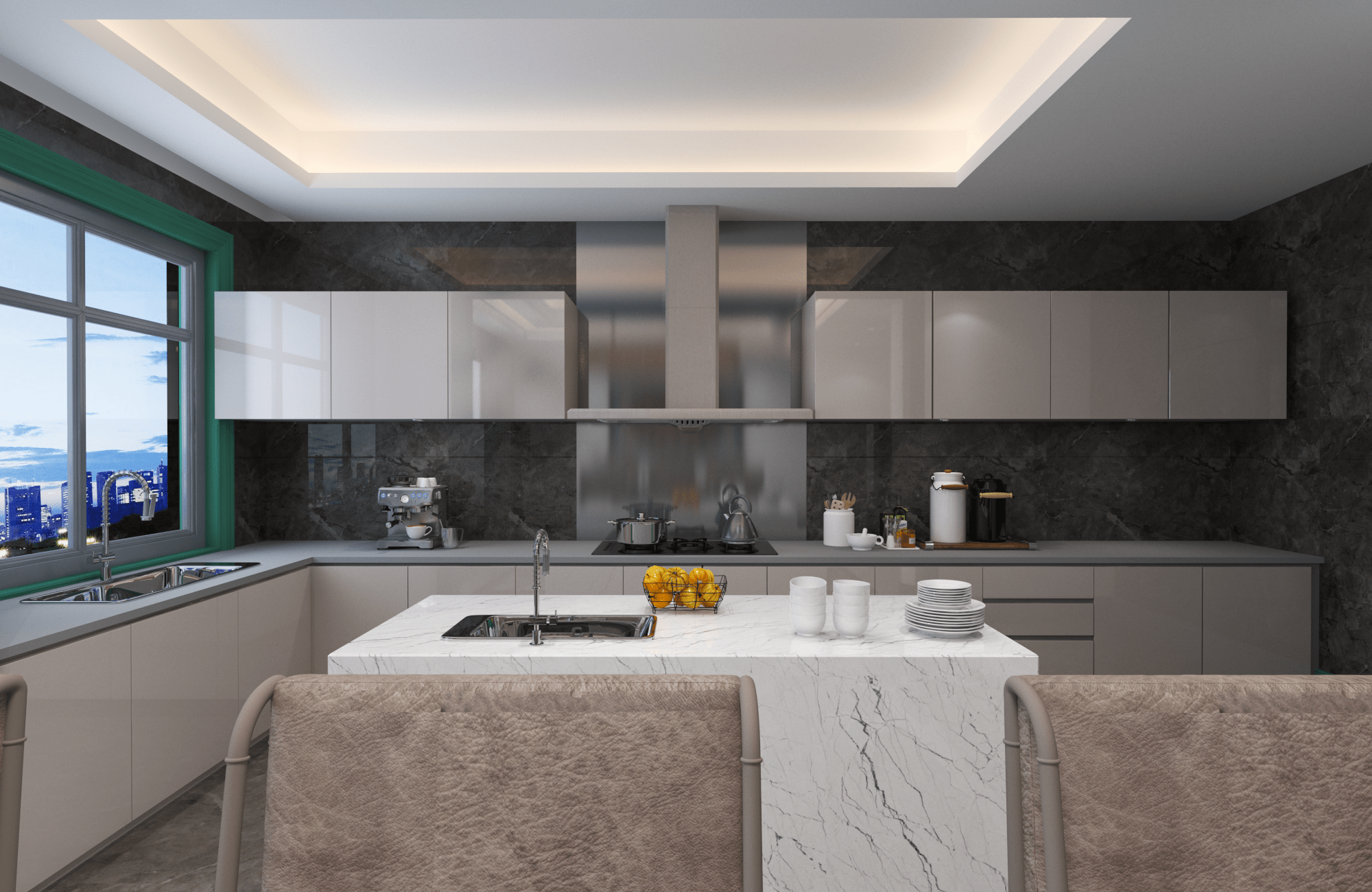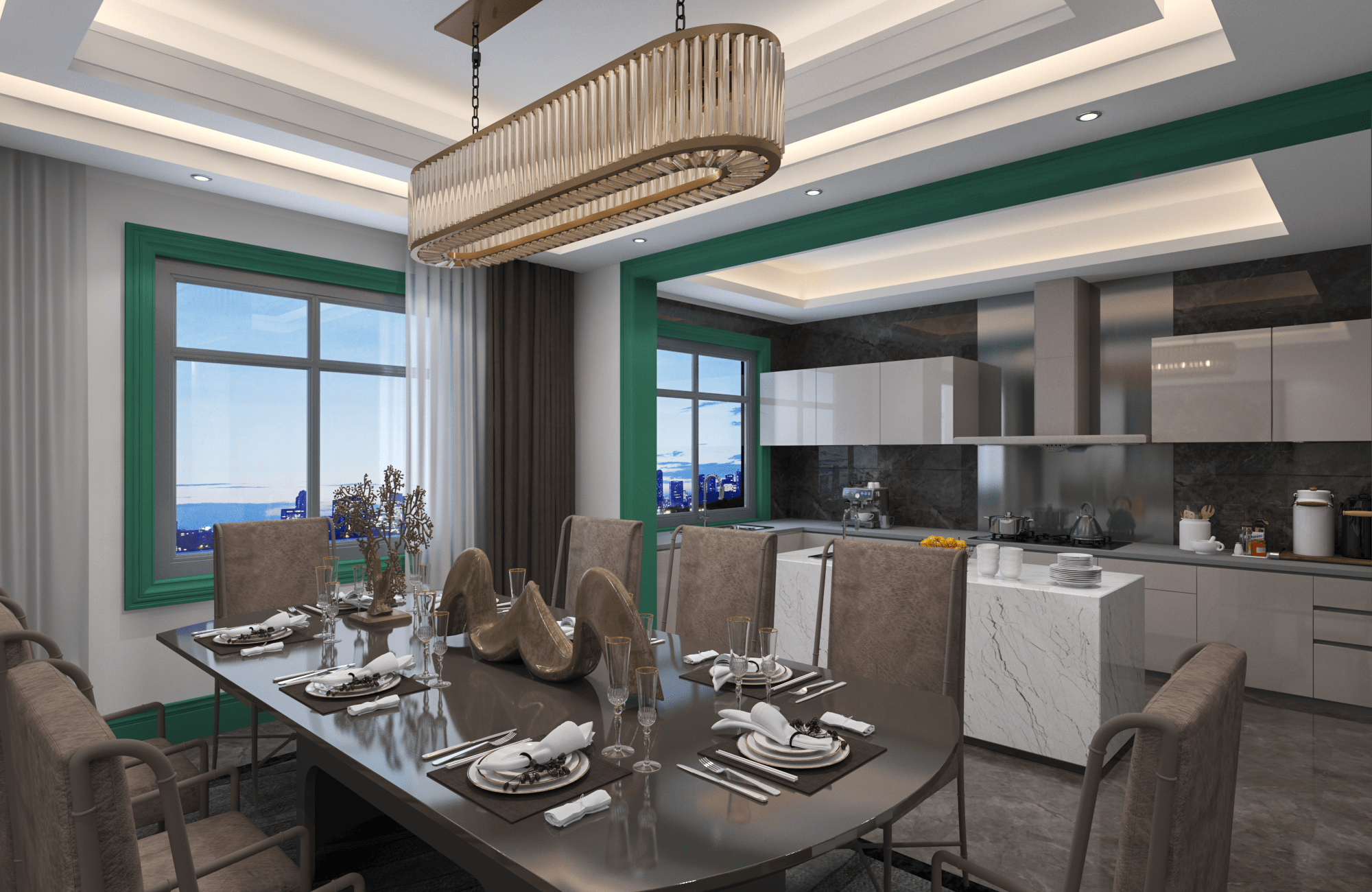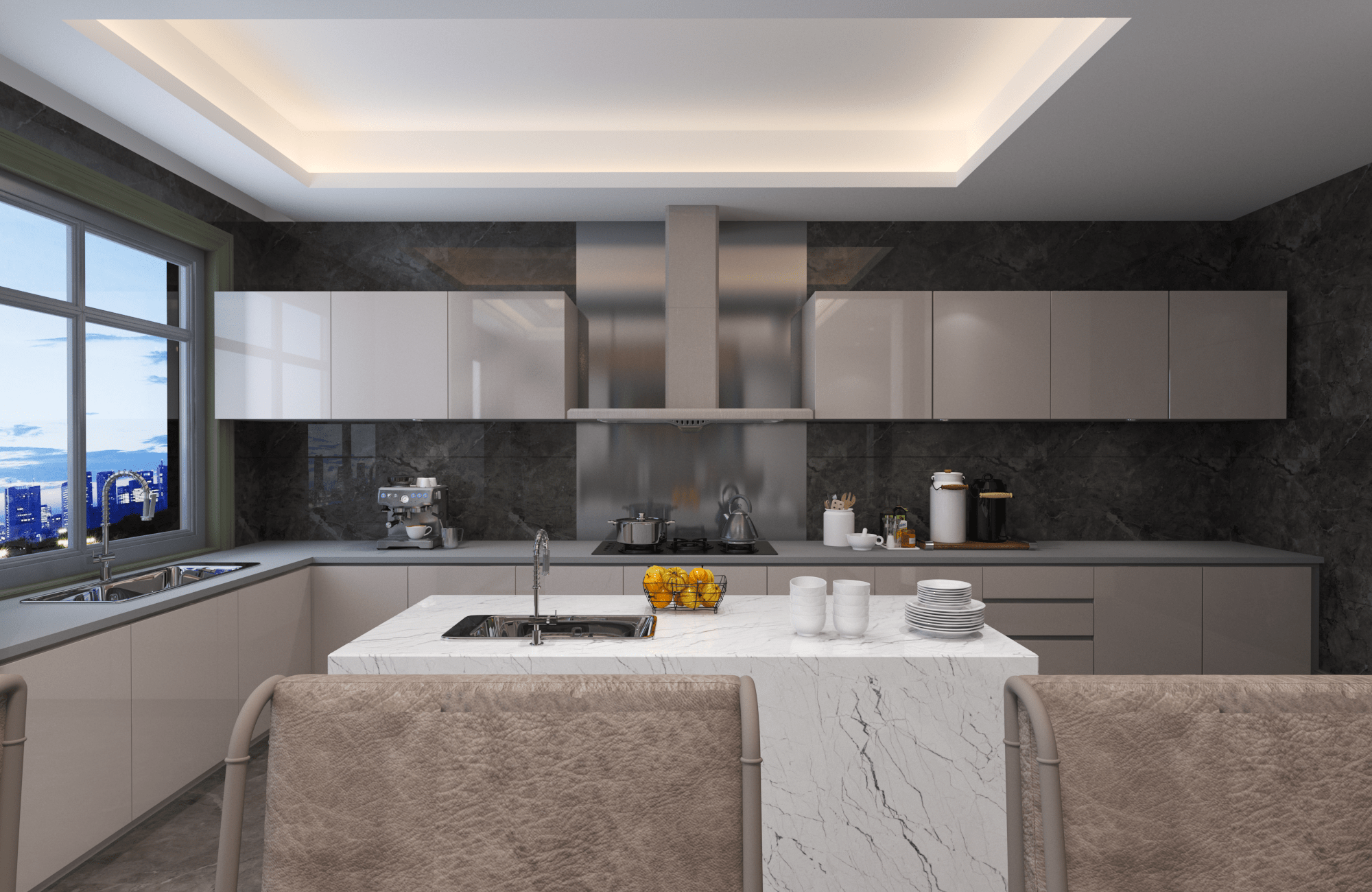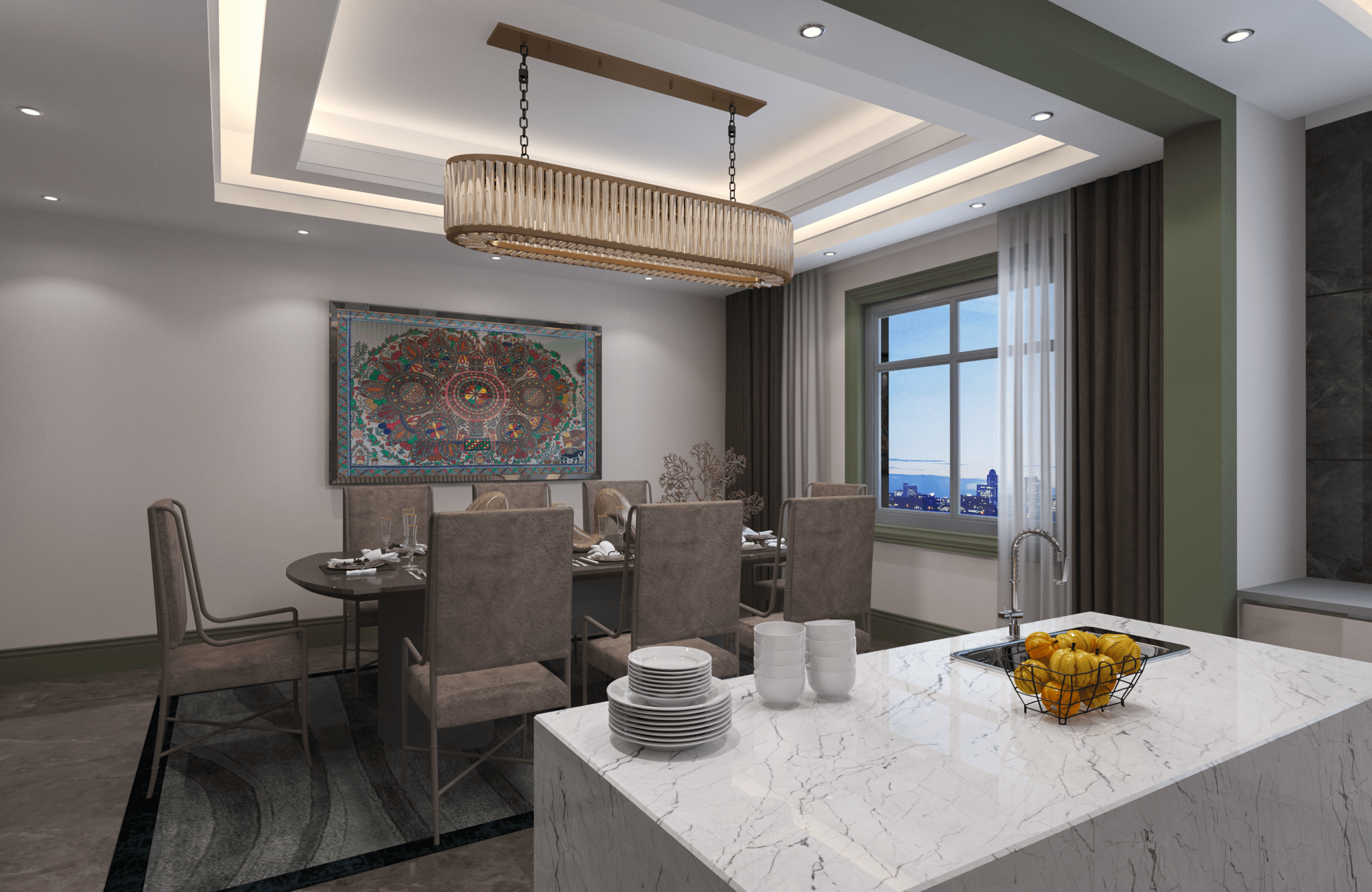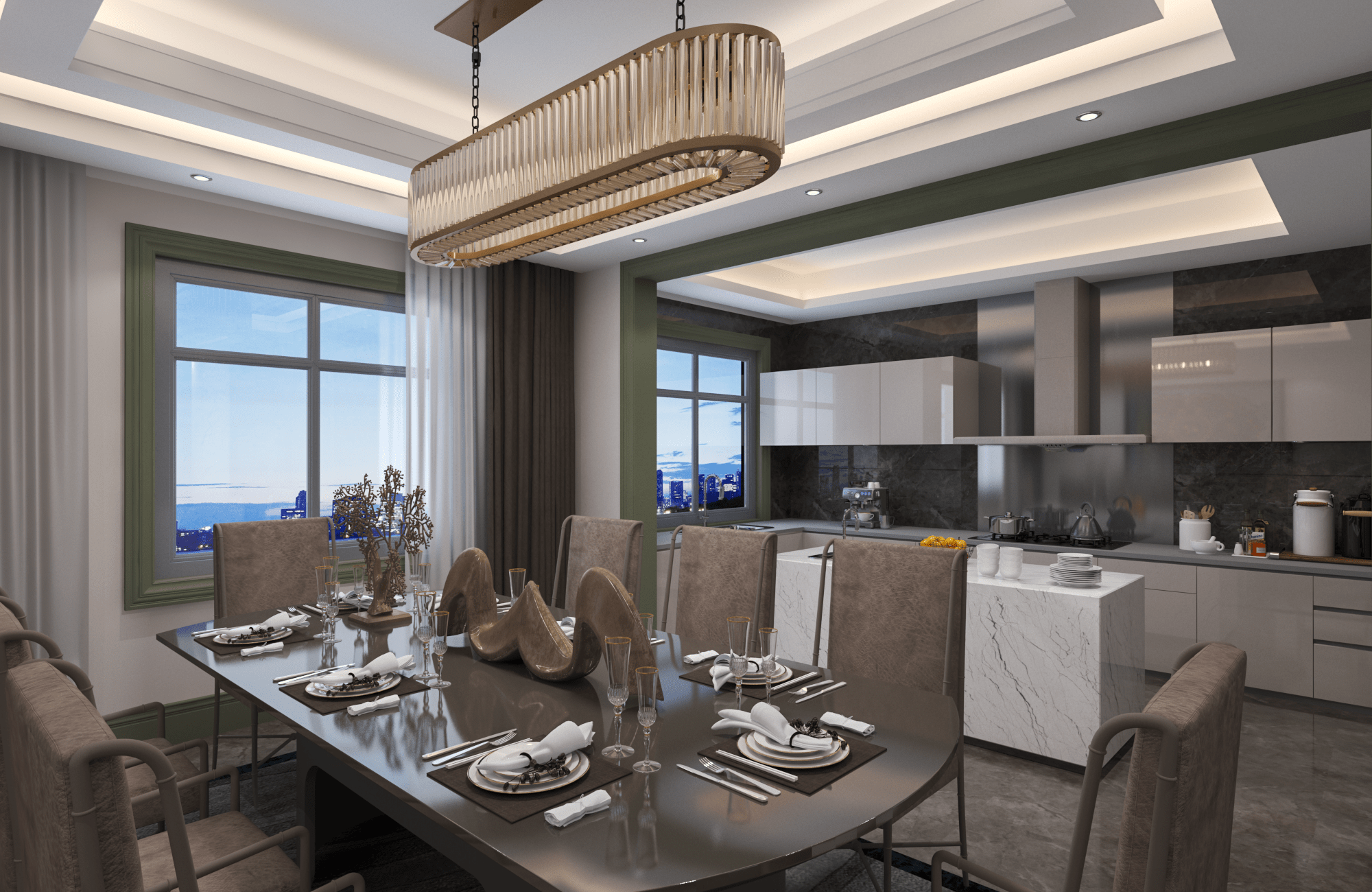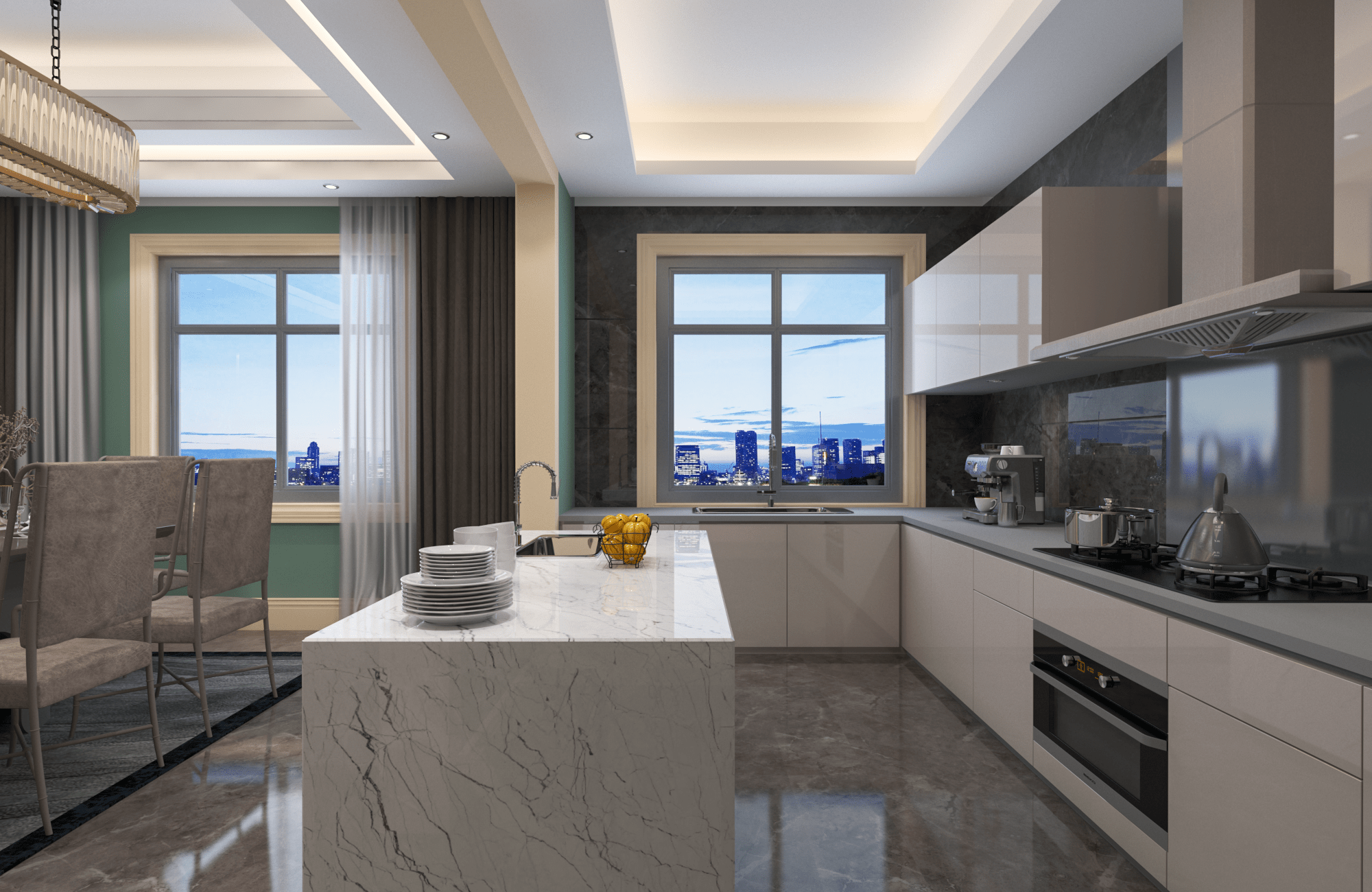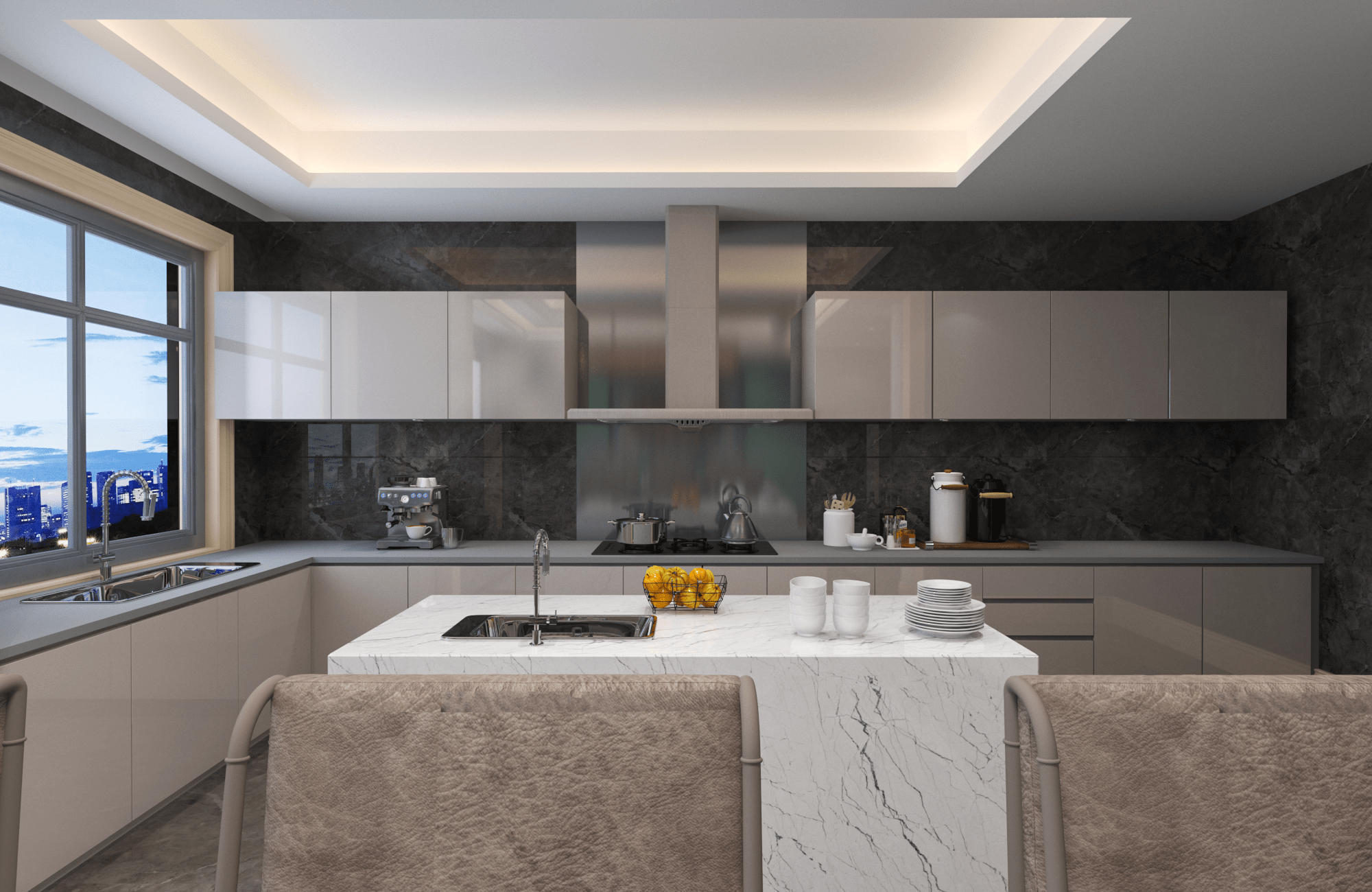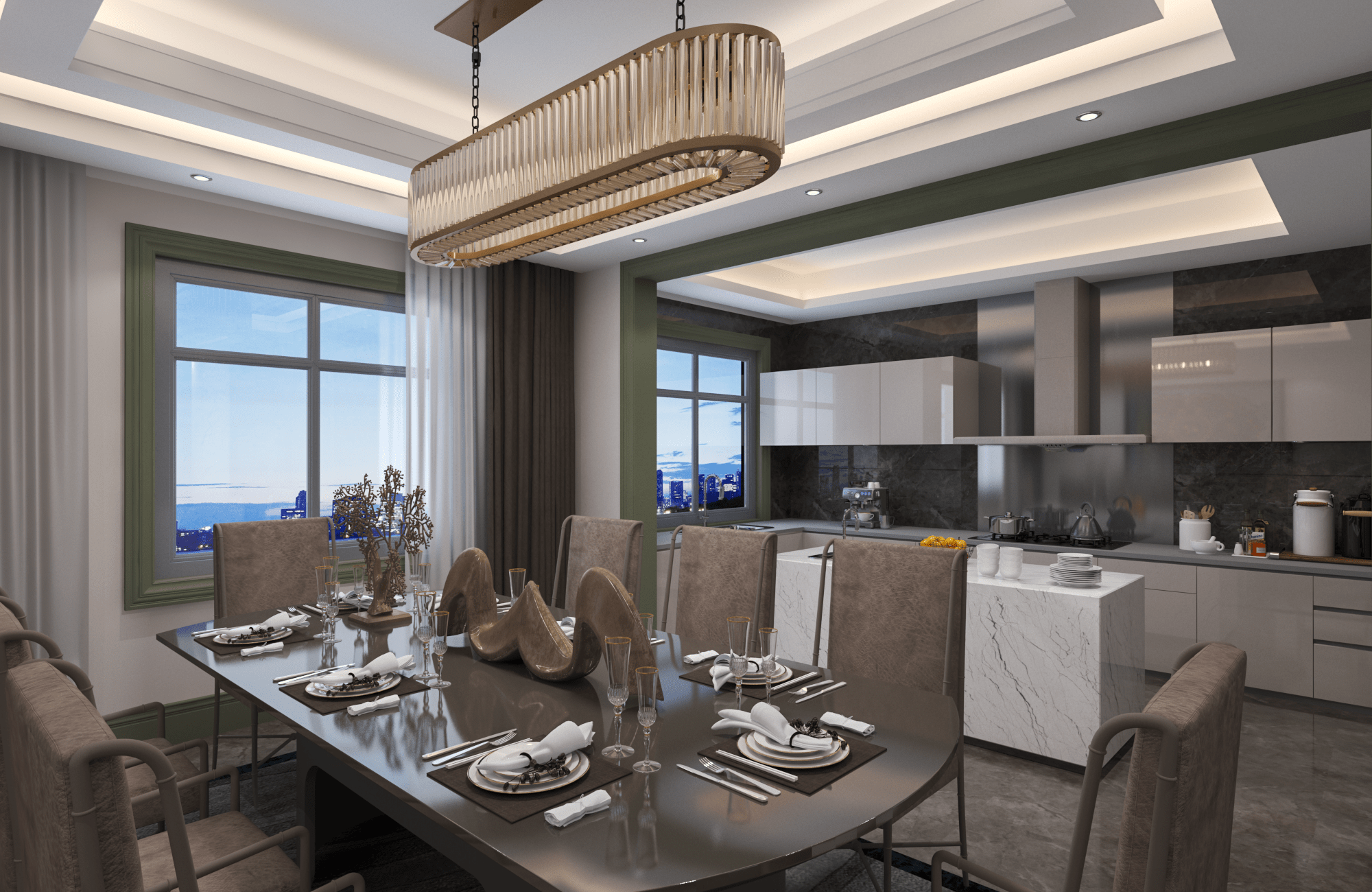 Embellish the minimal yet classy details with sheer and thick curtains paired with soothing wall shades.
Colour – Dark Cloud
Dine like a King under the luxurious modern crystal chandelier that perfectly adorns the royal ambience of your dining and kitchen area.
The ceramic island countertop brings out the lavish setting, sufficing to the modular kitchen area setup.
This quintessential Italian dining table stands as the epitome of brilliant craftsmanship and precision, a perfect match for your grand interiors.