The Perfect Colour Companion
You can never go wrong with any one of our interior paints. They will help you make your house your dream home.
Punjabi Theme for Your Kitchen and Dining Room
Punjab has a rich history that predates a lot of the country. Its age comes with a richness that isn't seen anywhere else. A unique touch of this old and vibrant culture is what makes it the right fit for a kitchen or dining room. Their culture is a proud one that is highly energetic. The main challenge for any designer will be to imbibe the energy and spirit of Punjab. From colours to fixtures, the hallmark of a Punjabi theme is exuberance and vibrance fit for a dining room.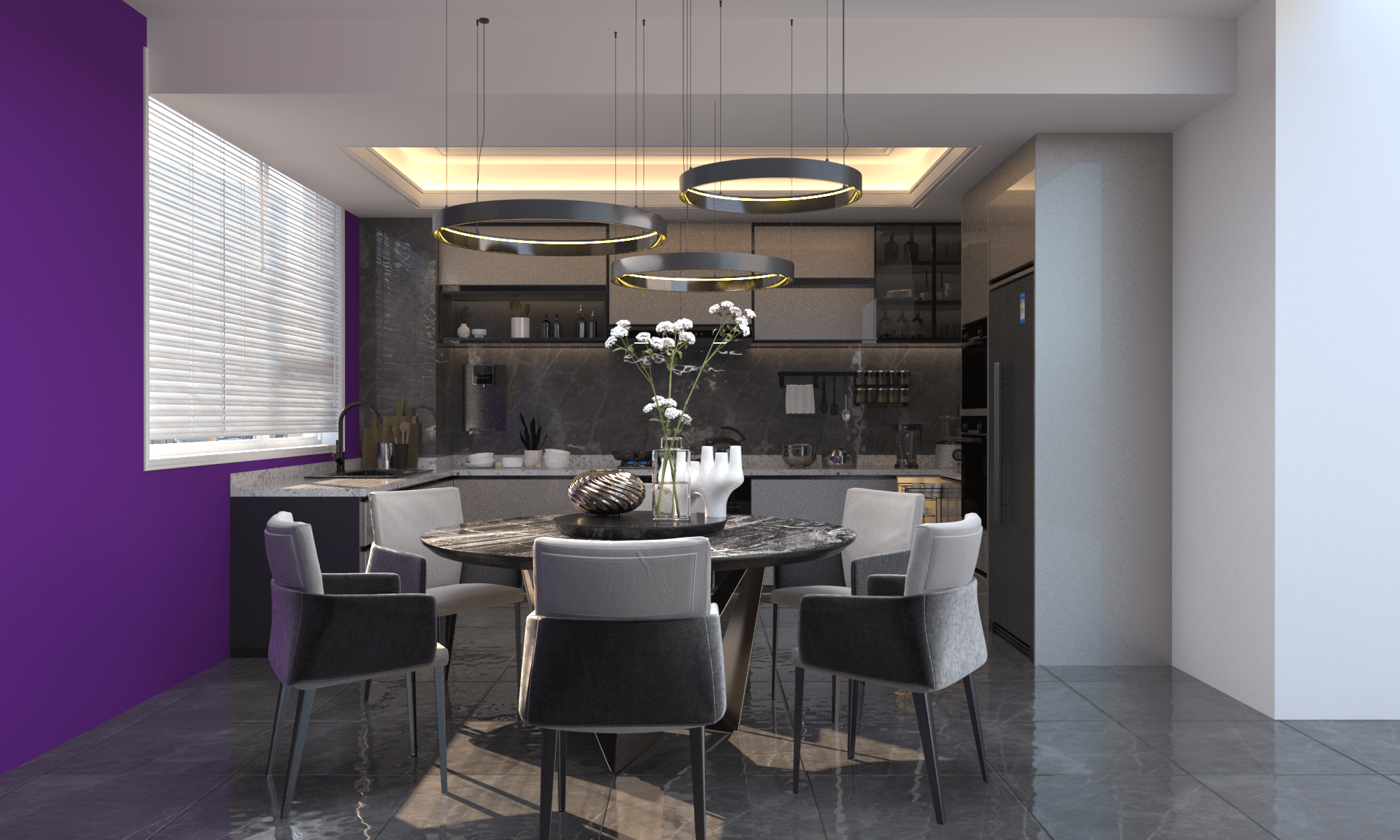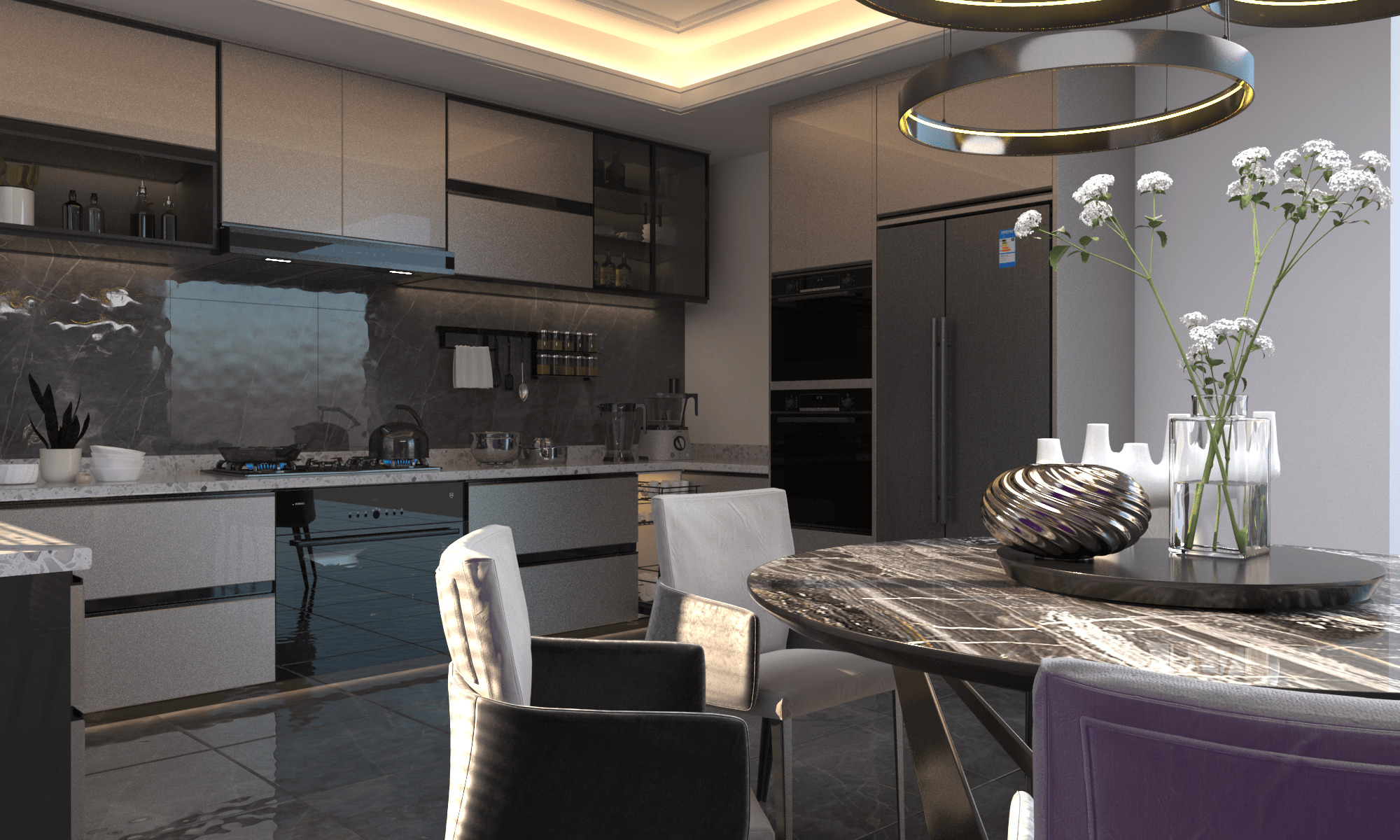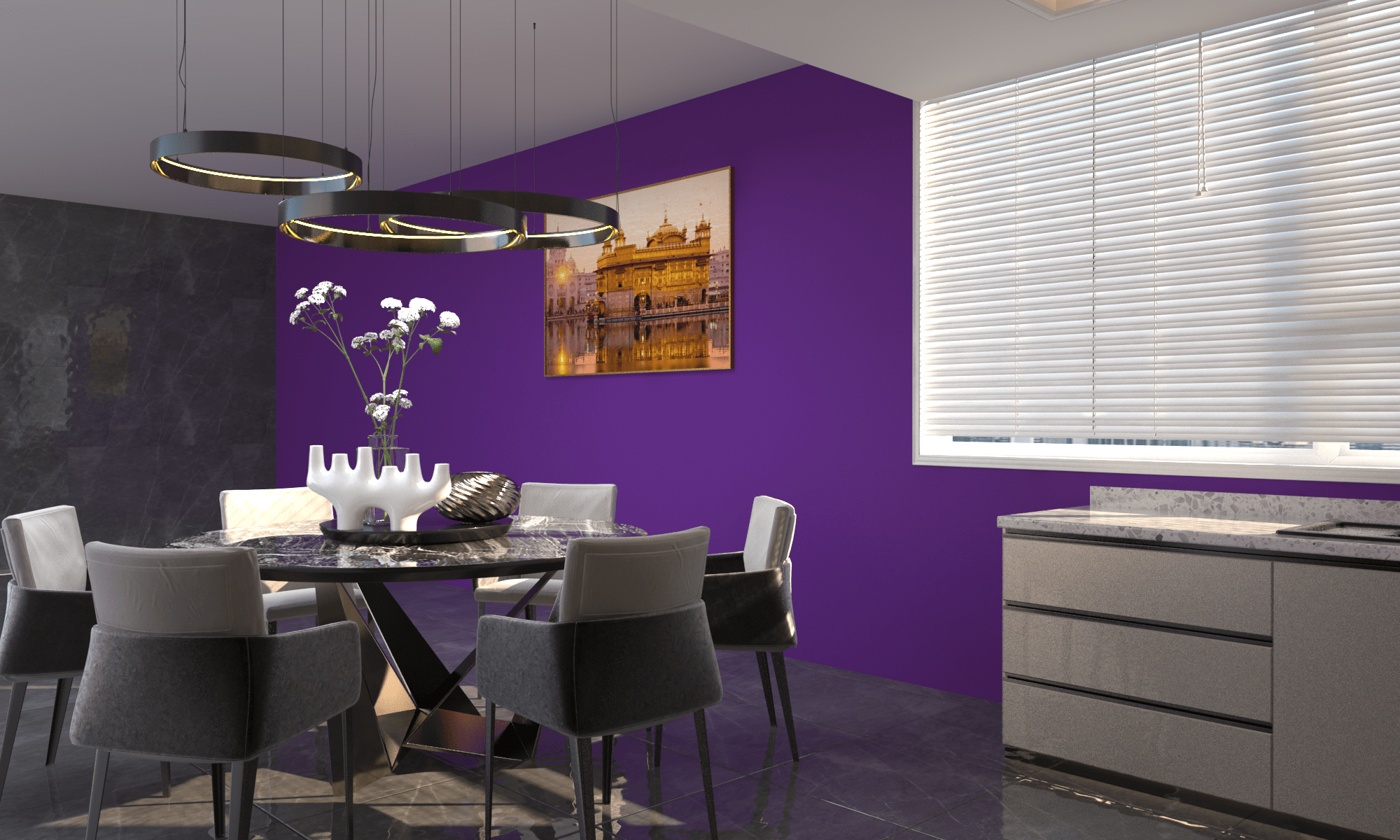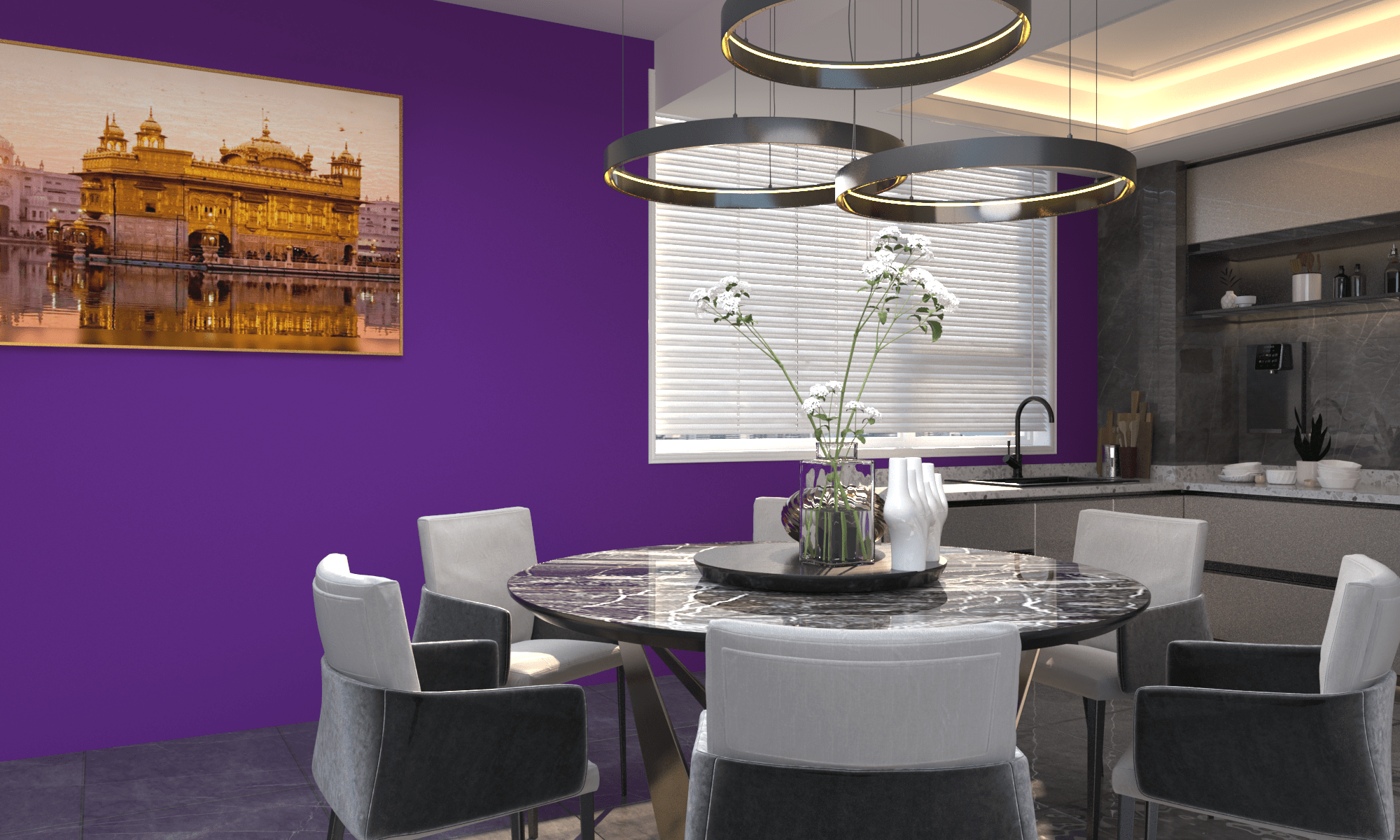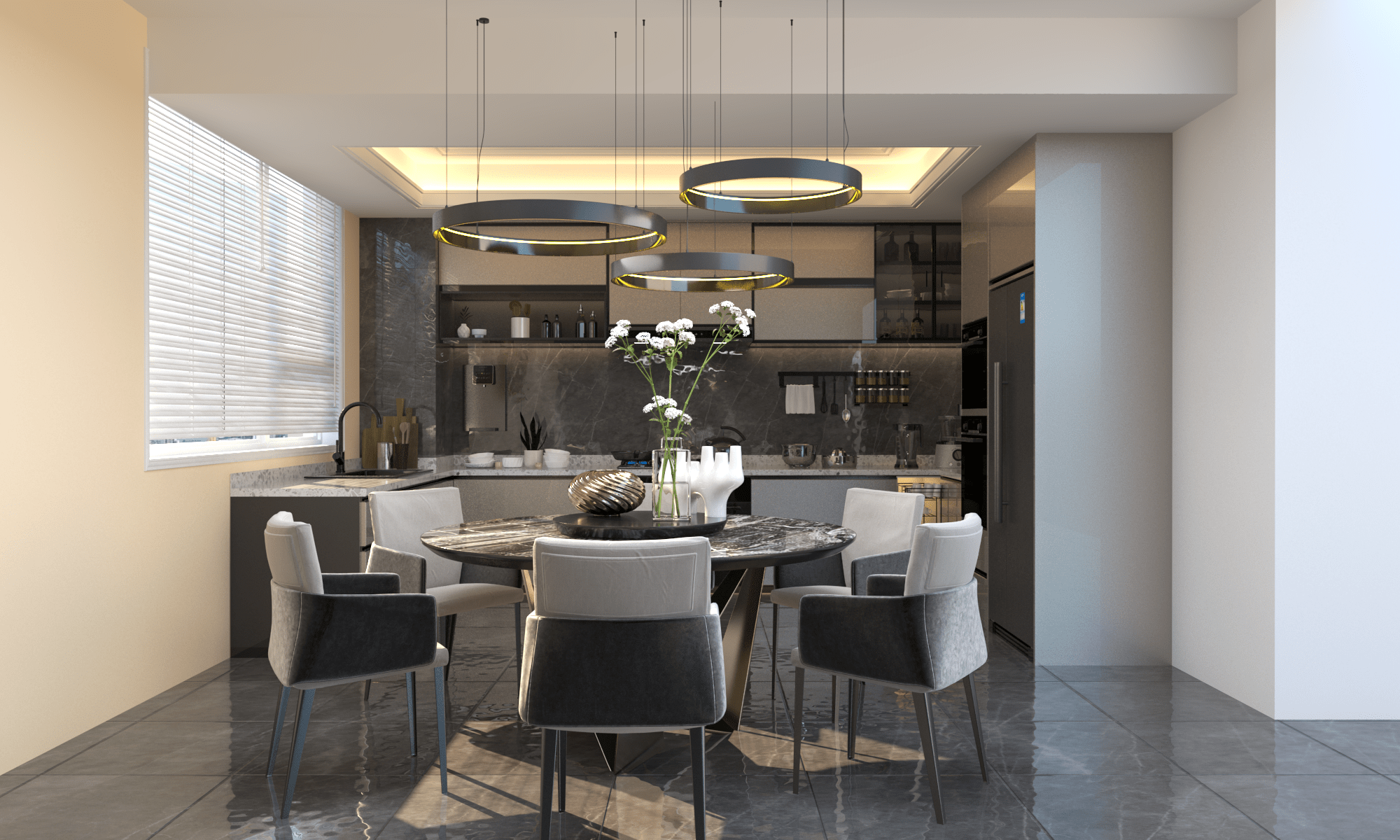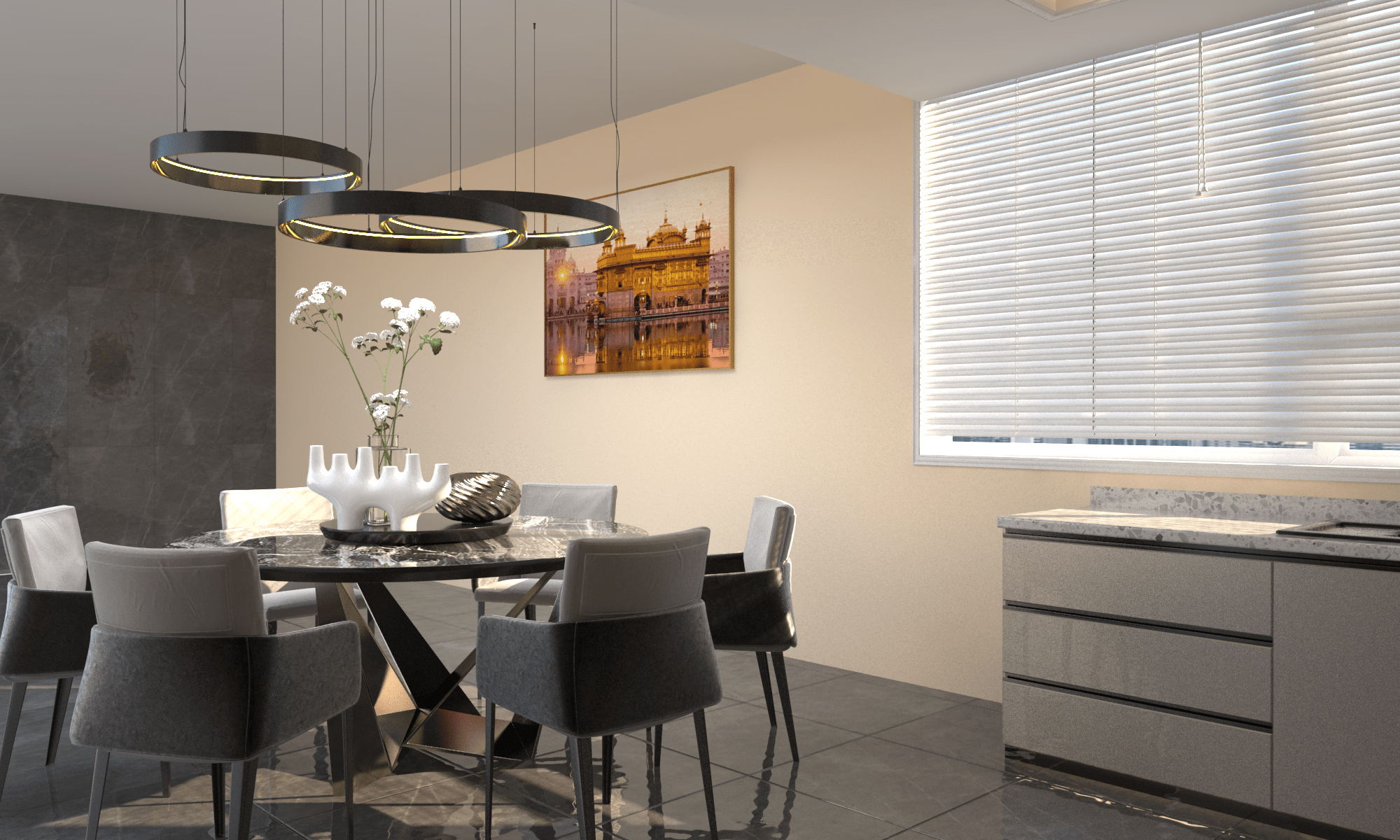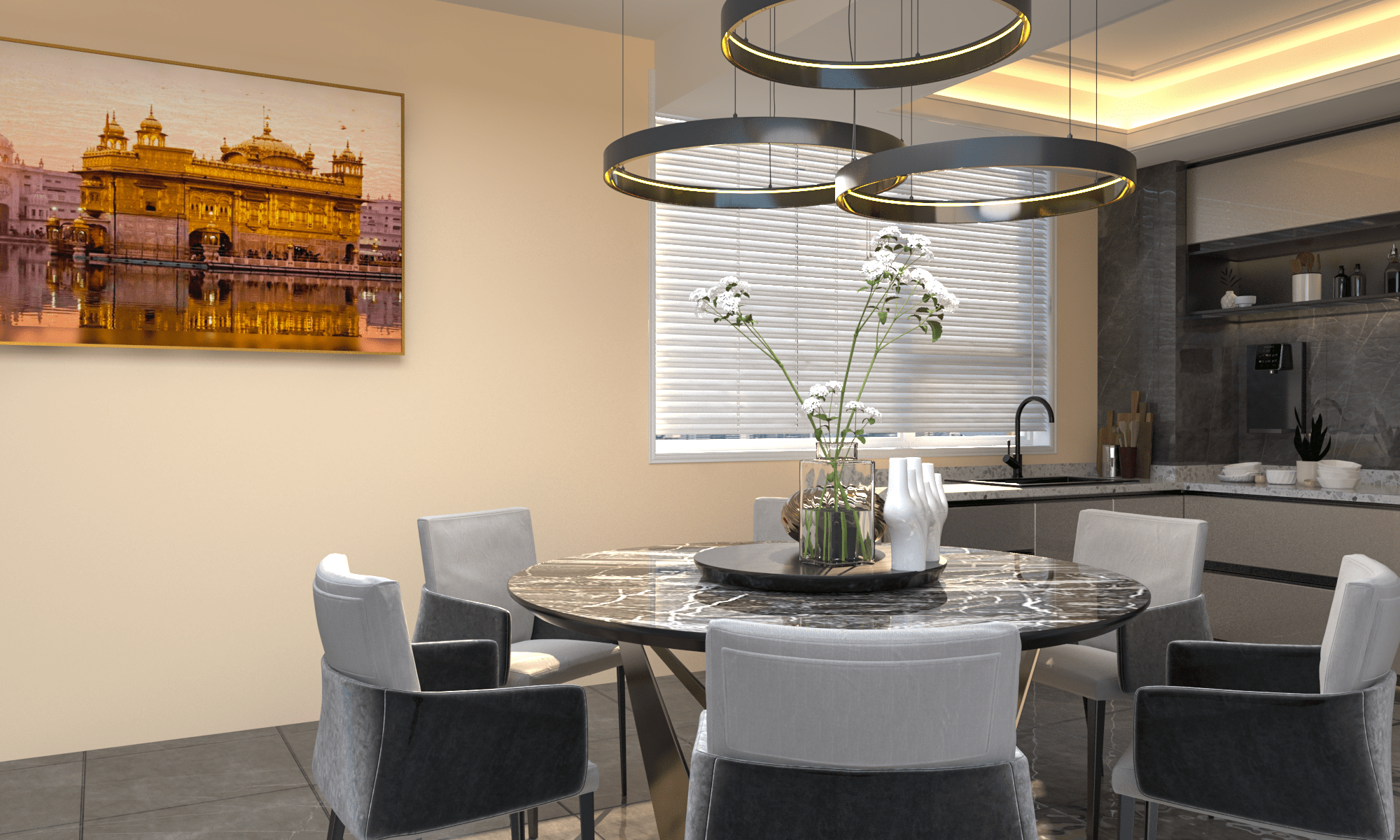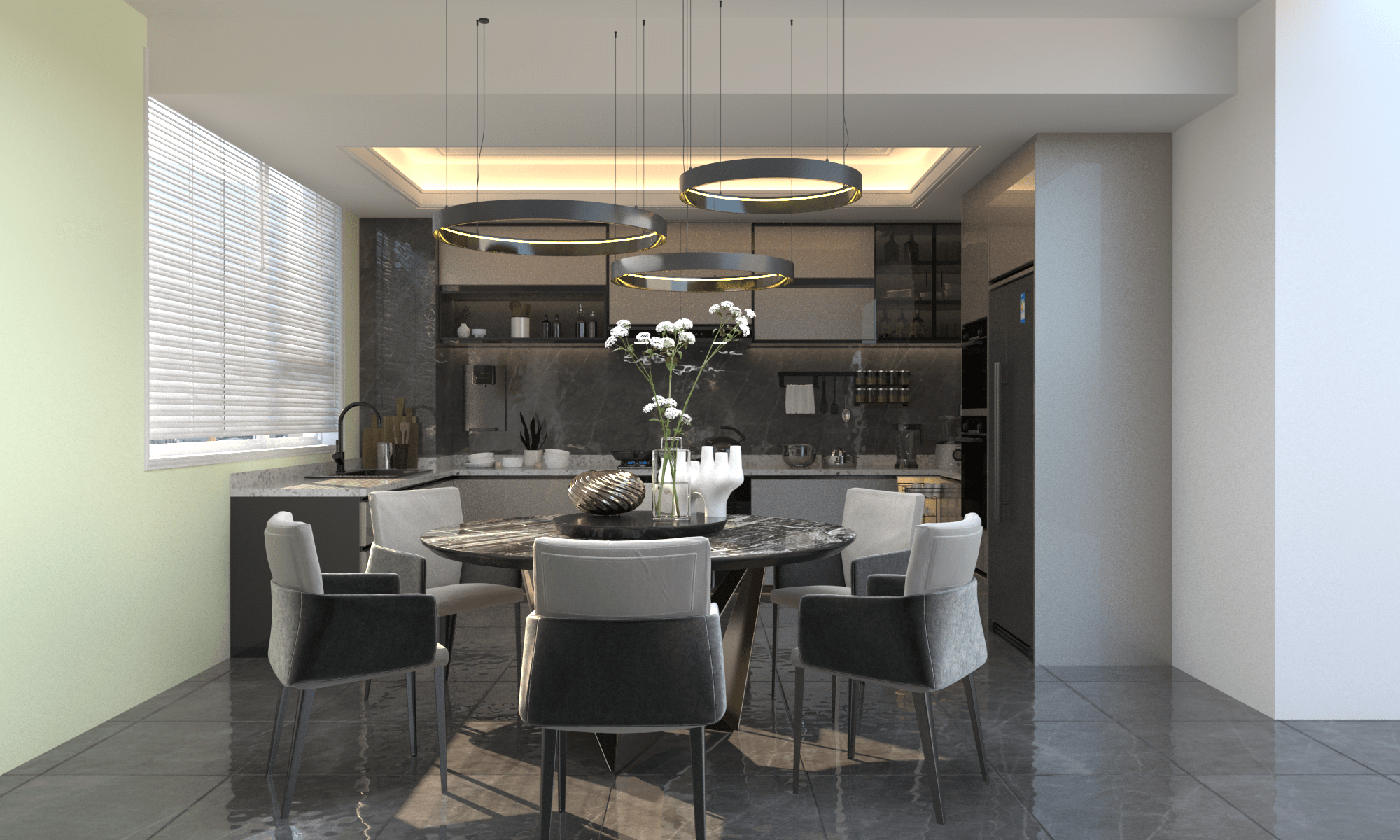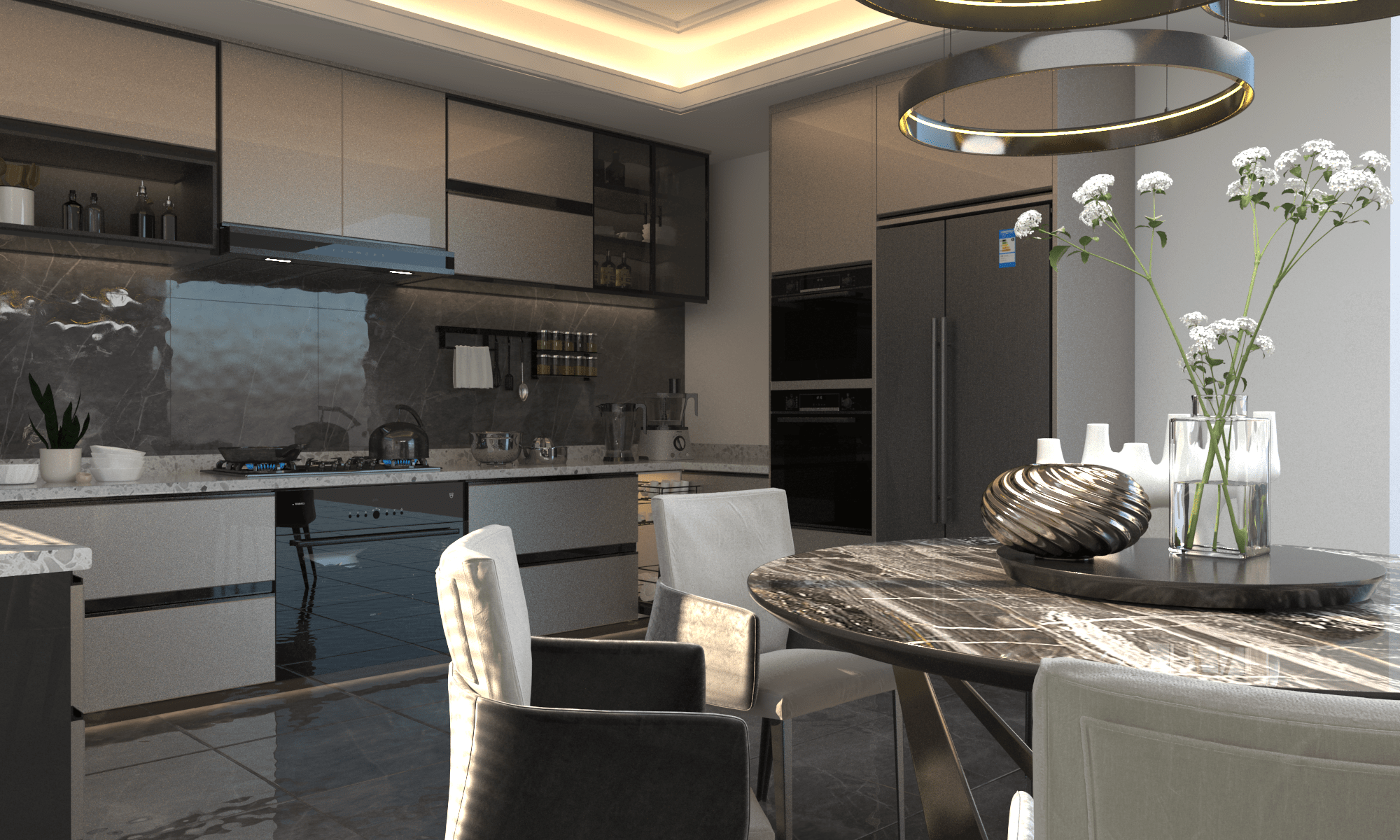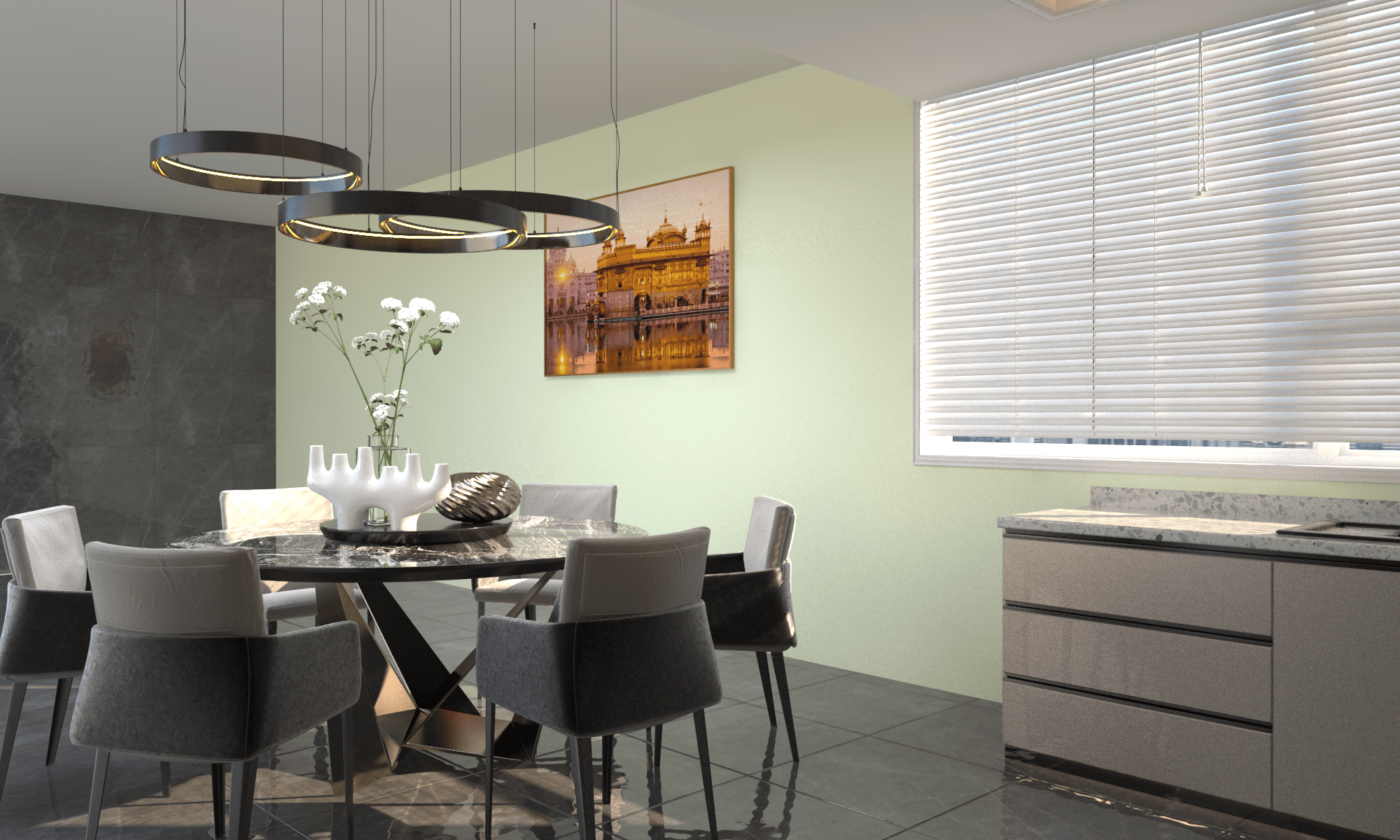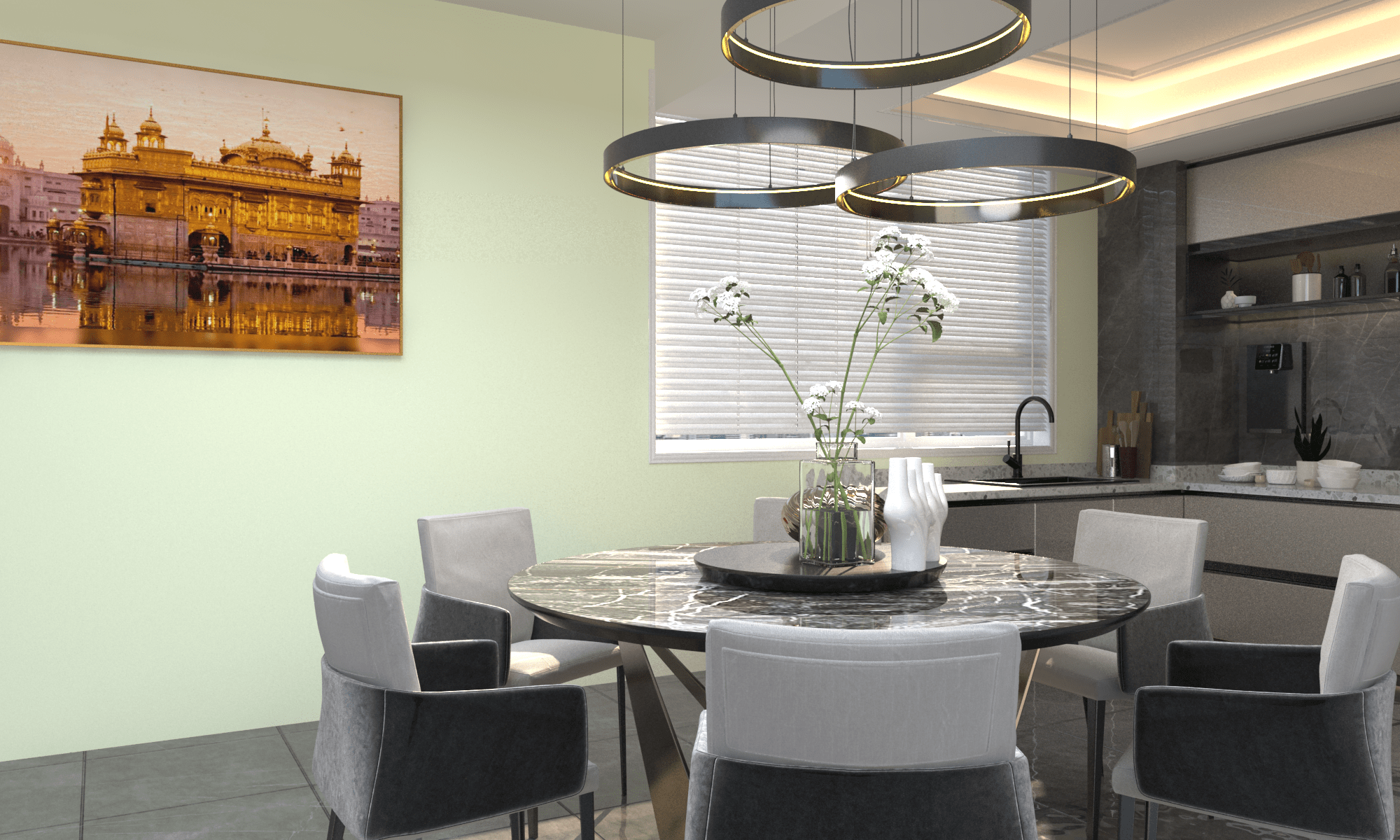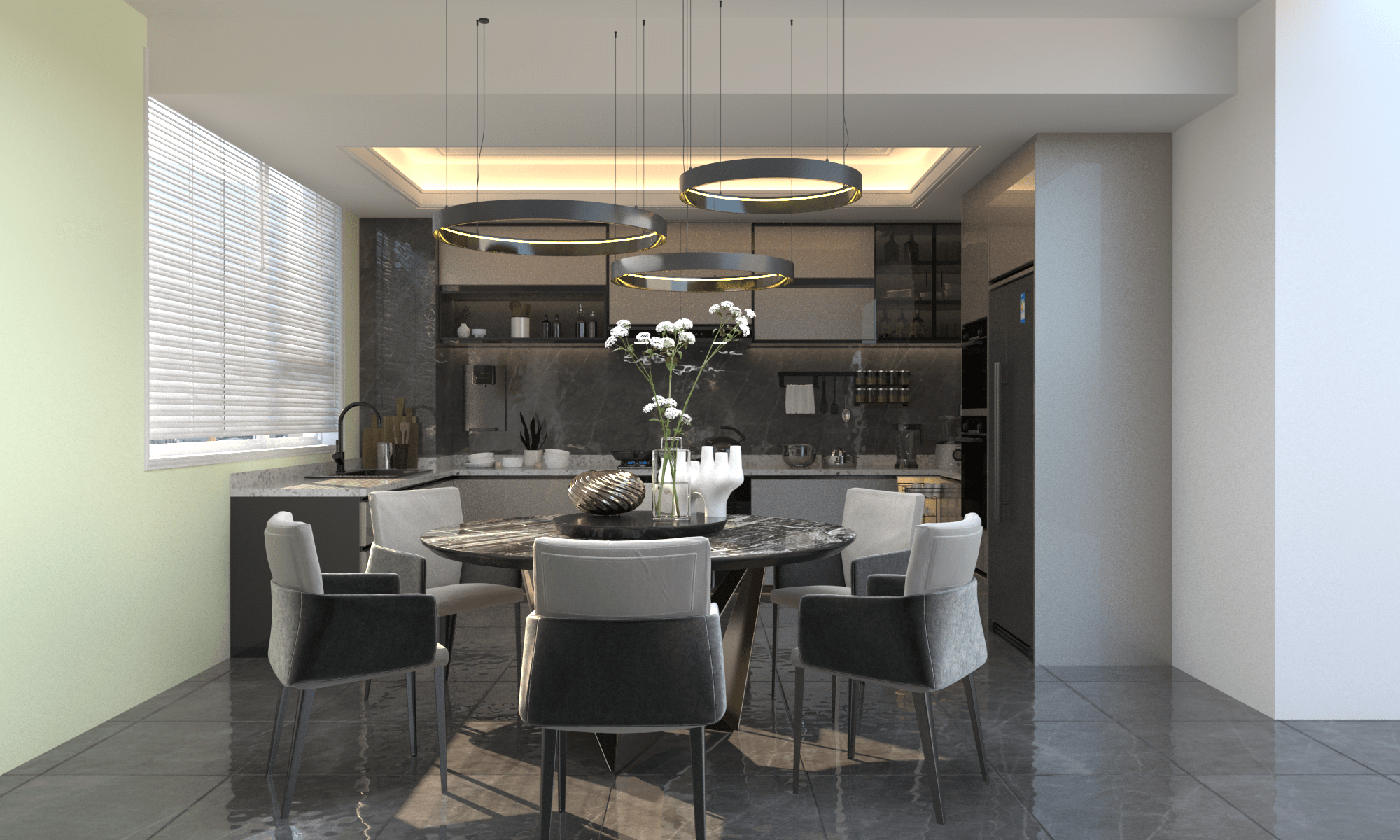 Light tone adds a punch of liveliness to your Punjabi style dining room.
Colour – Peaceful
Experience luxury when you dine together with your family under the contemporary chandelier that exudes elegance.
Premium grey tiles give your space a touch of elegance while complementing the decor of the kitchen.
A cosy round dining furniture aligns with the spacious setting of the kitchen and living room, adding to the lavish, contemporary placement.