The Perfect Colour Companion
You can never go wrong with any one of our interior paints. They will help you make your house your dream home.
Assam's earthy tones for a glamorous Living Room!
Minimalist with a close touch of nature, the interiors of Assam or any other north-eastern states radiate a unique and attractive look and feel that mesmerises any visitors or guests. With good experience and technical know-how of regional designs and a little help from us, you can easily get your interior designed just like the interiors of Assam and make it come alive with the essence of regional designs.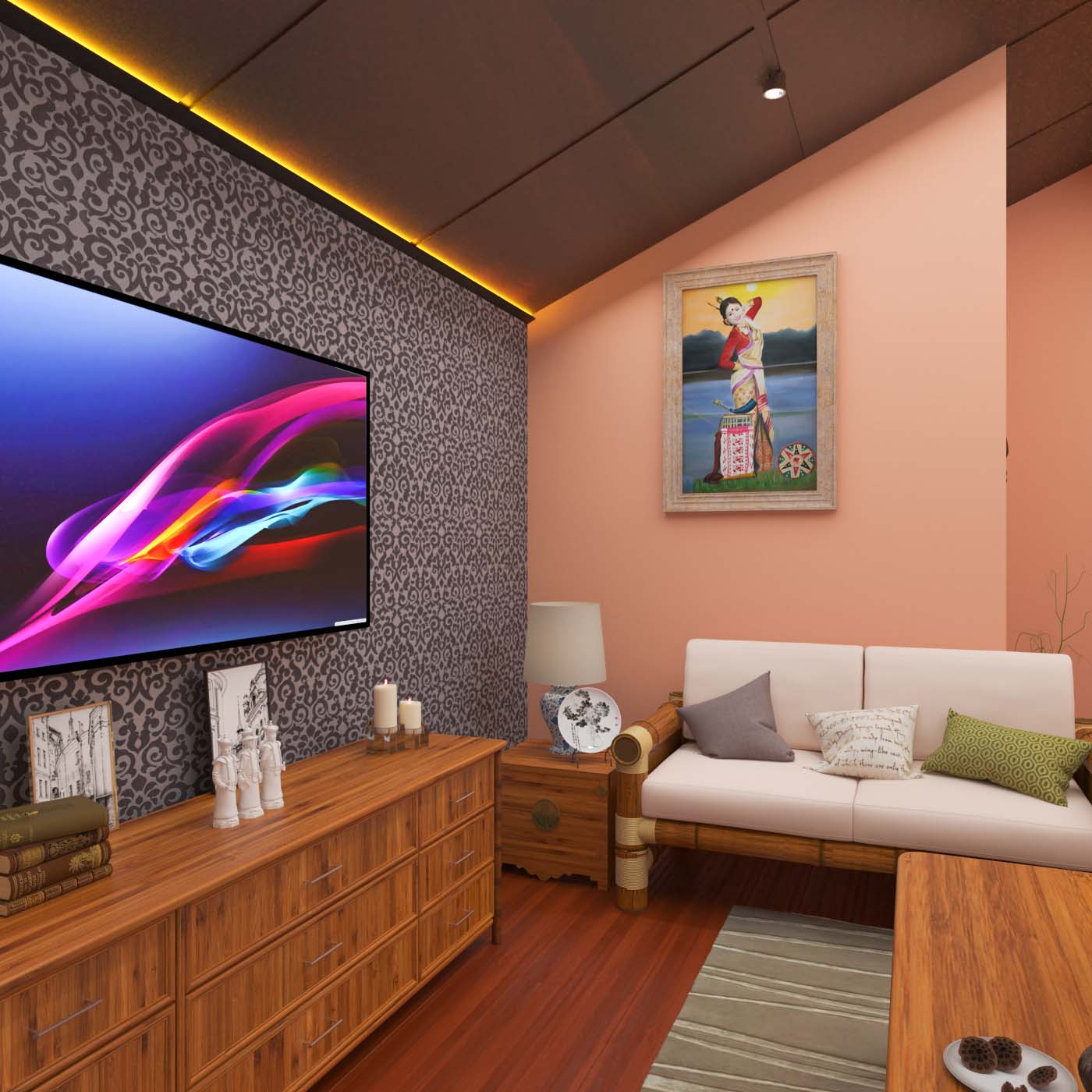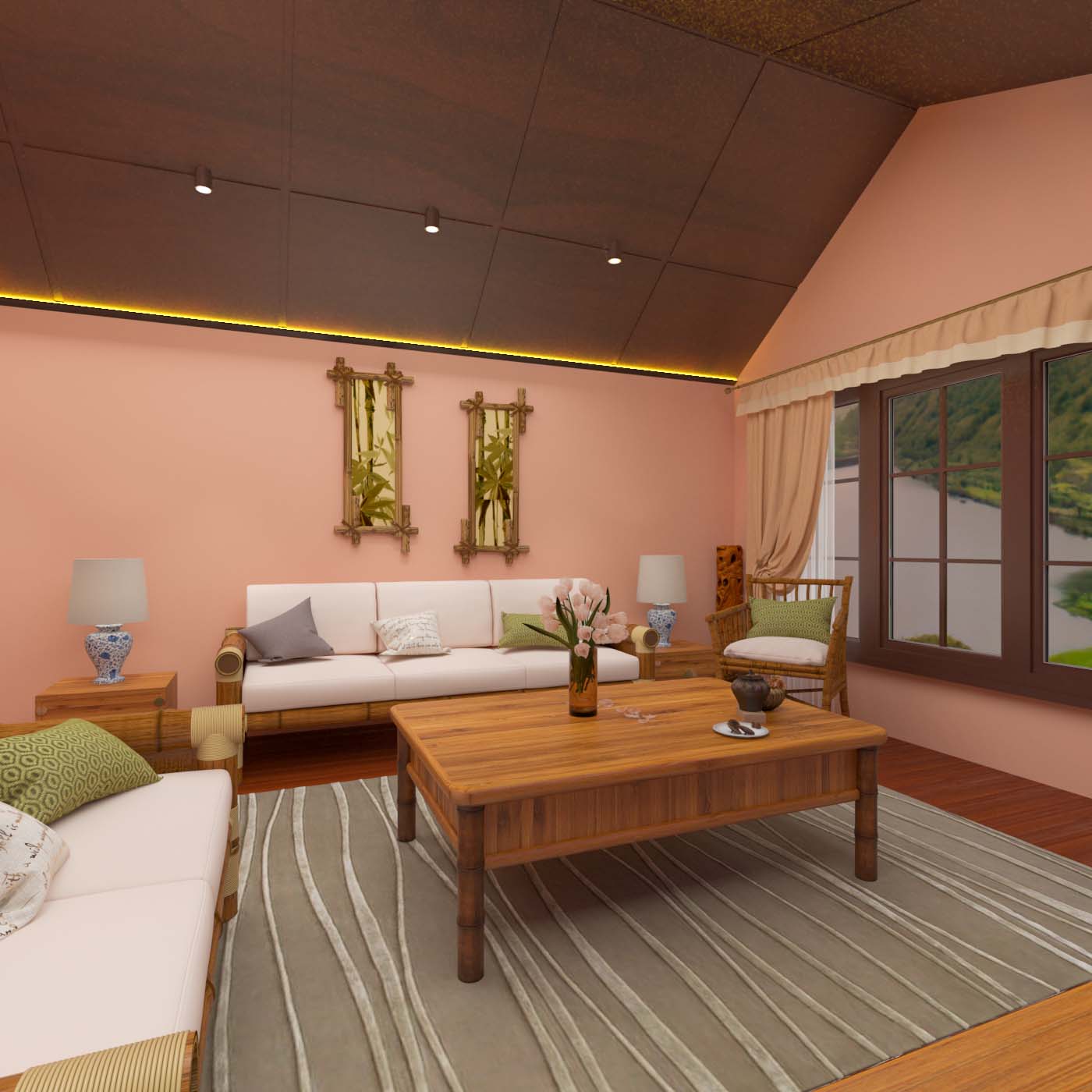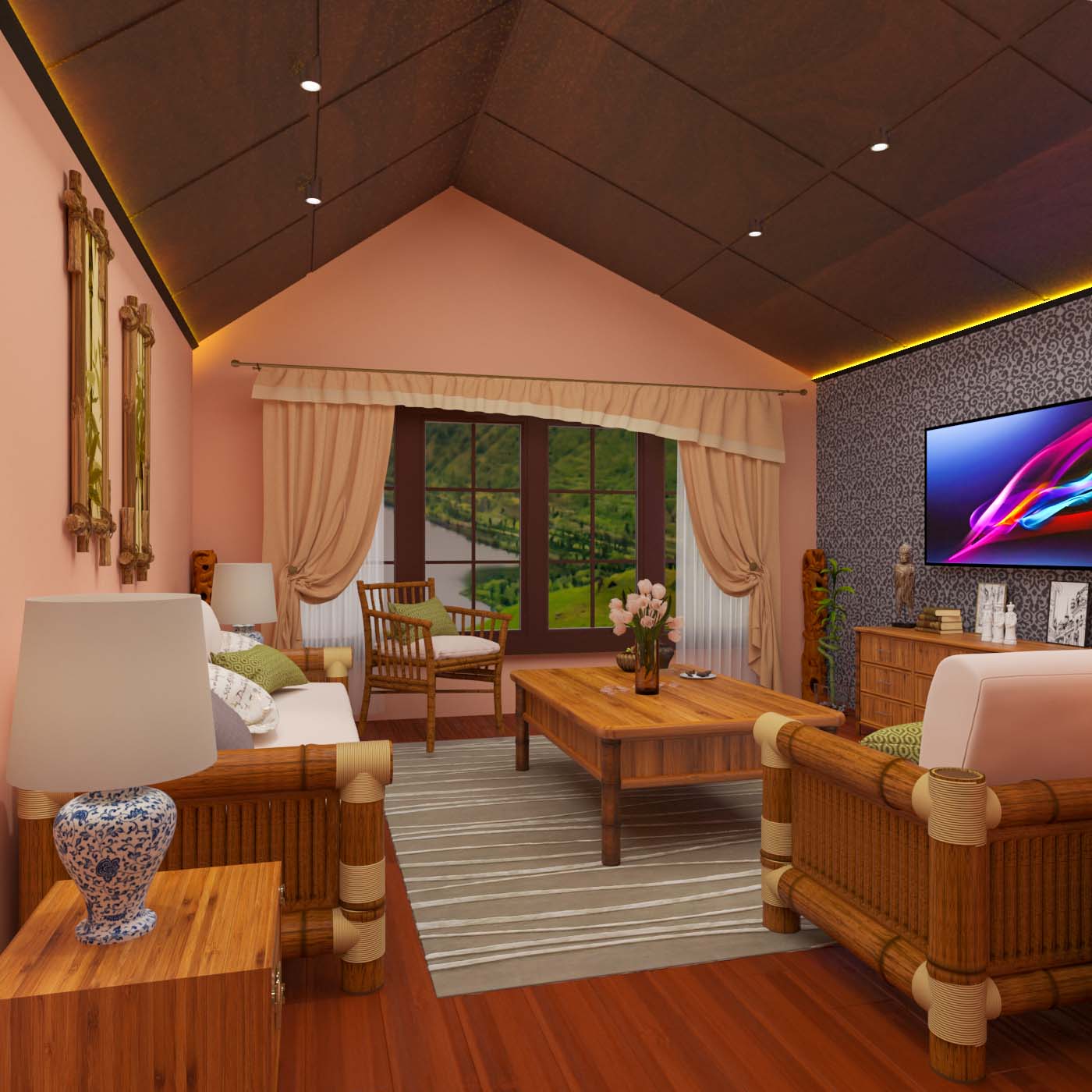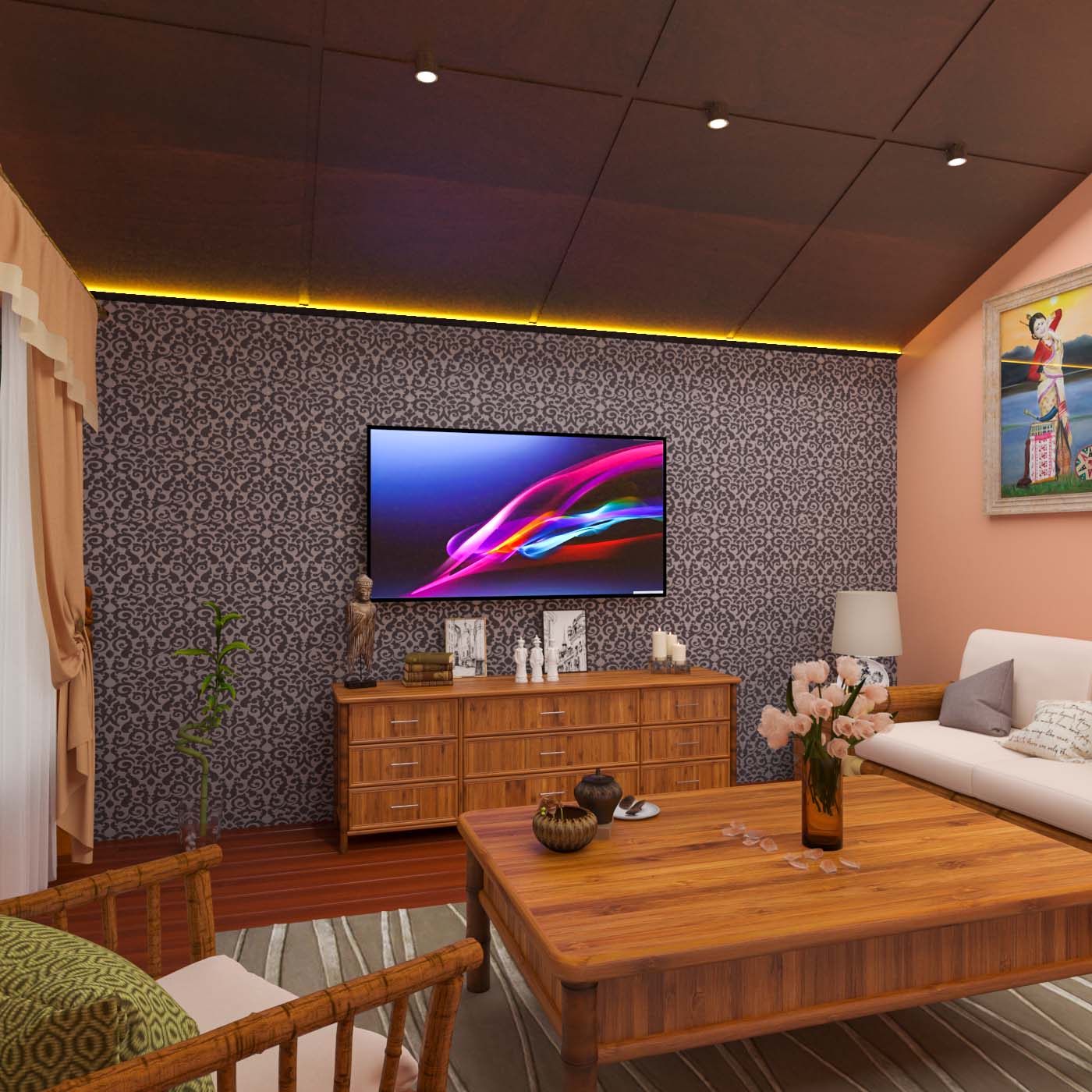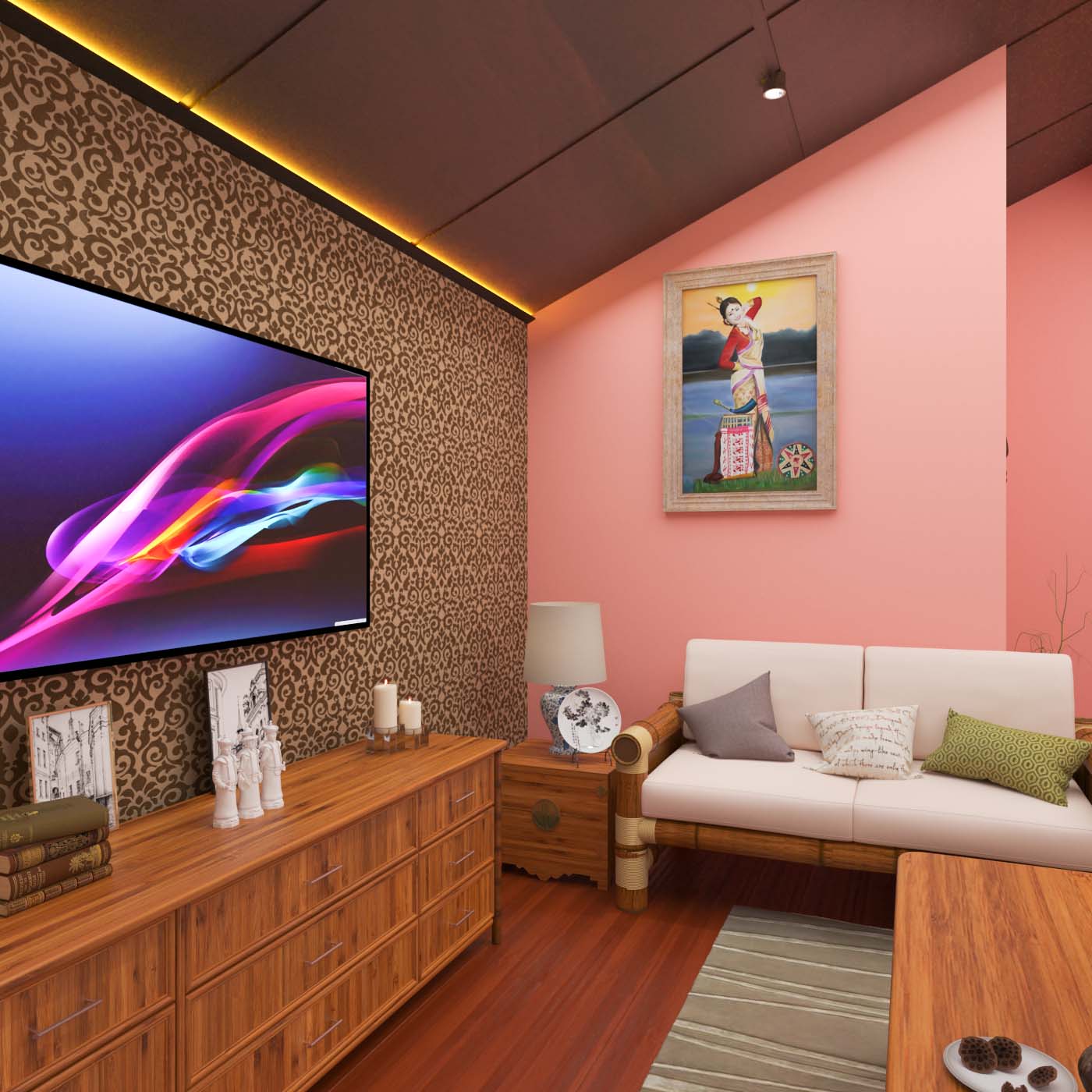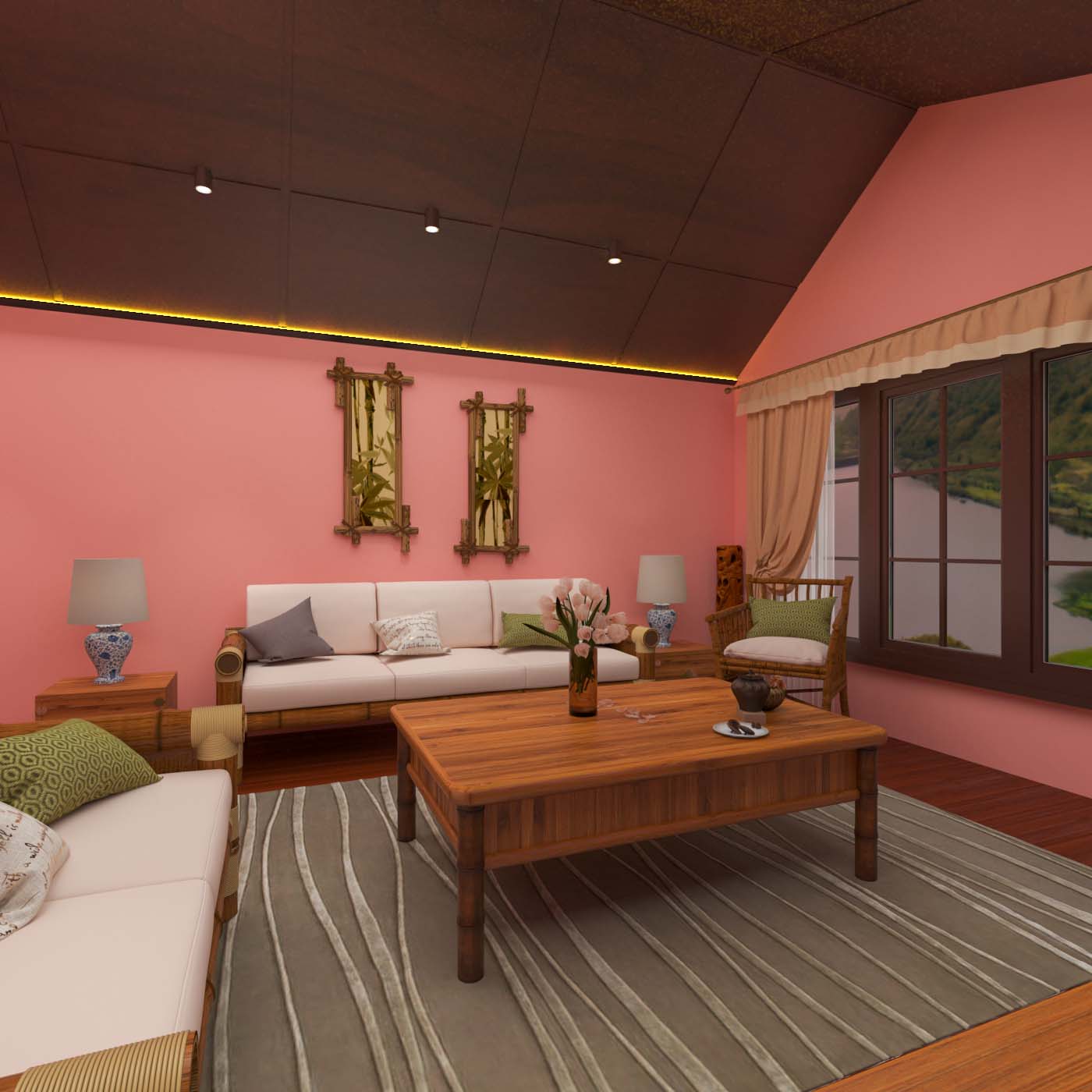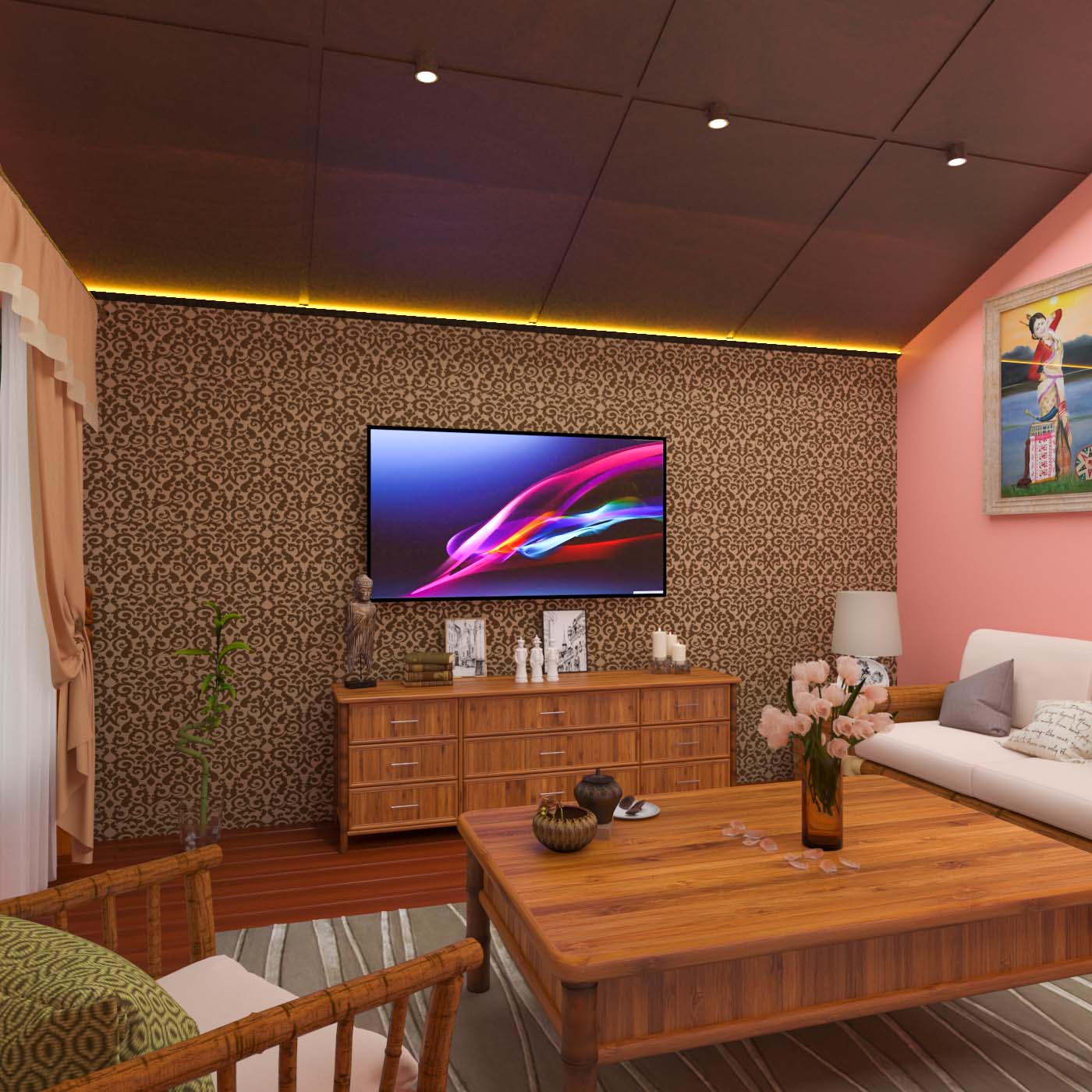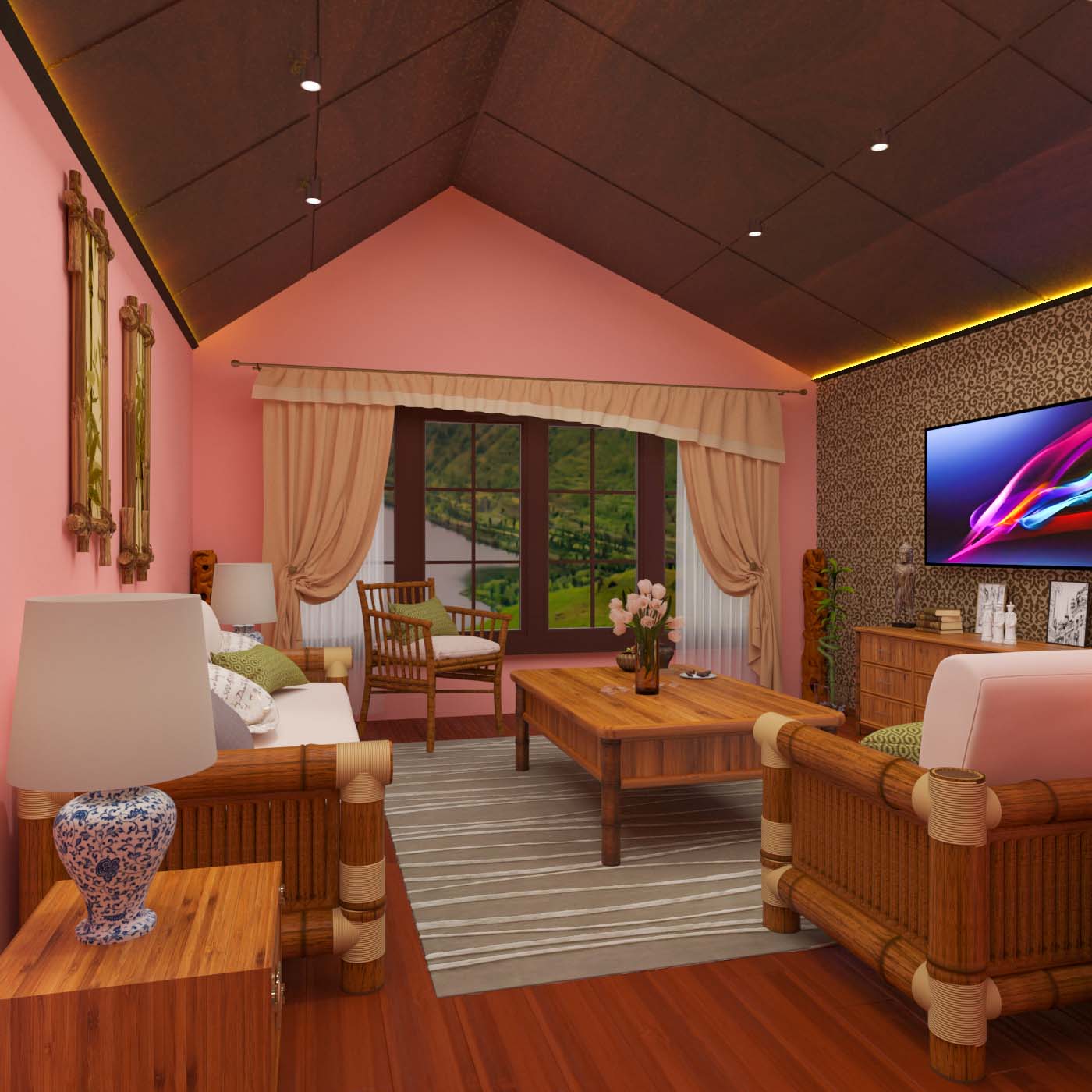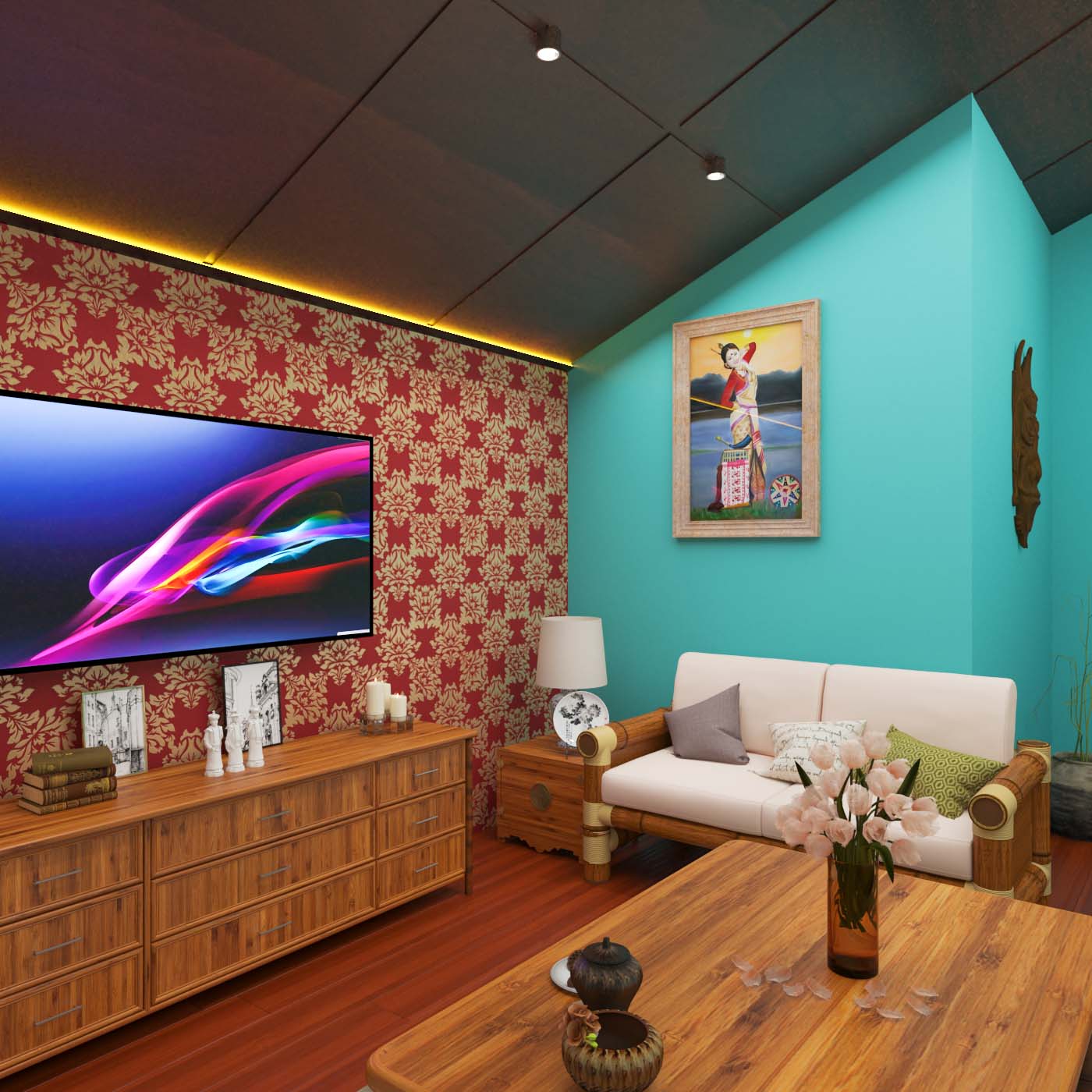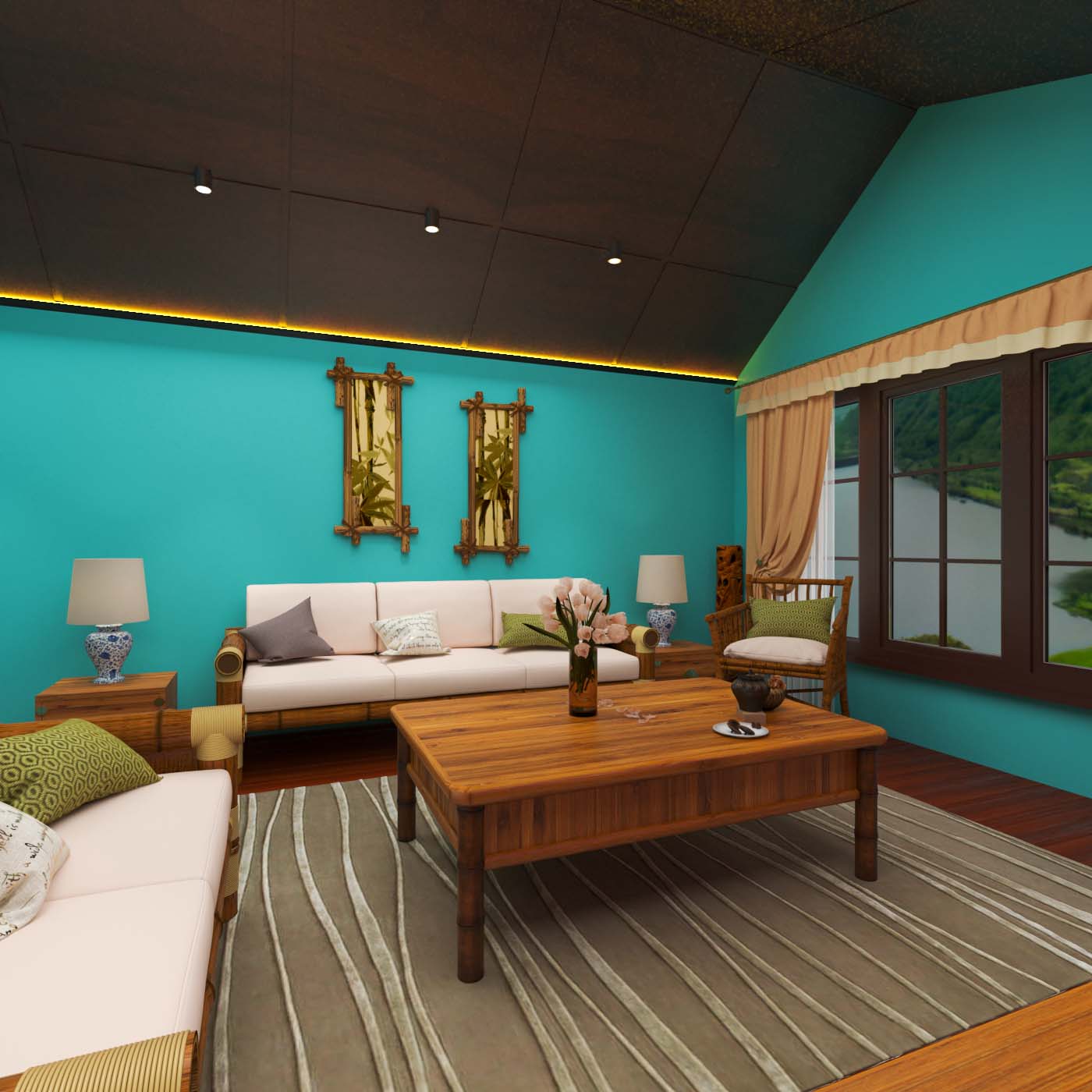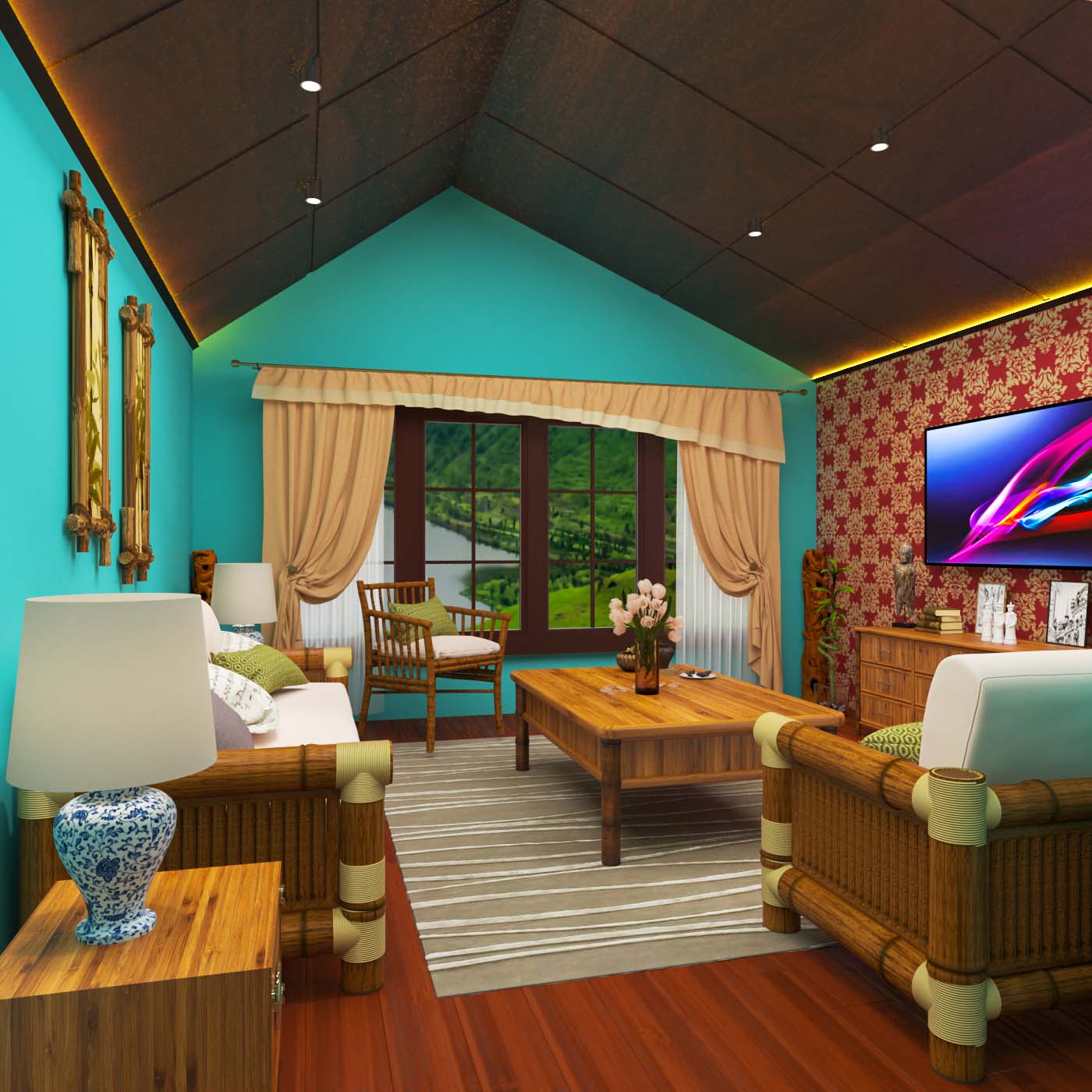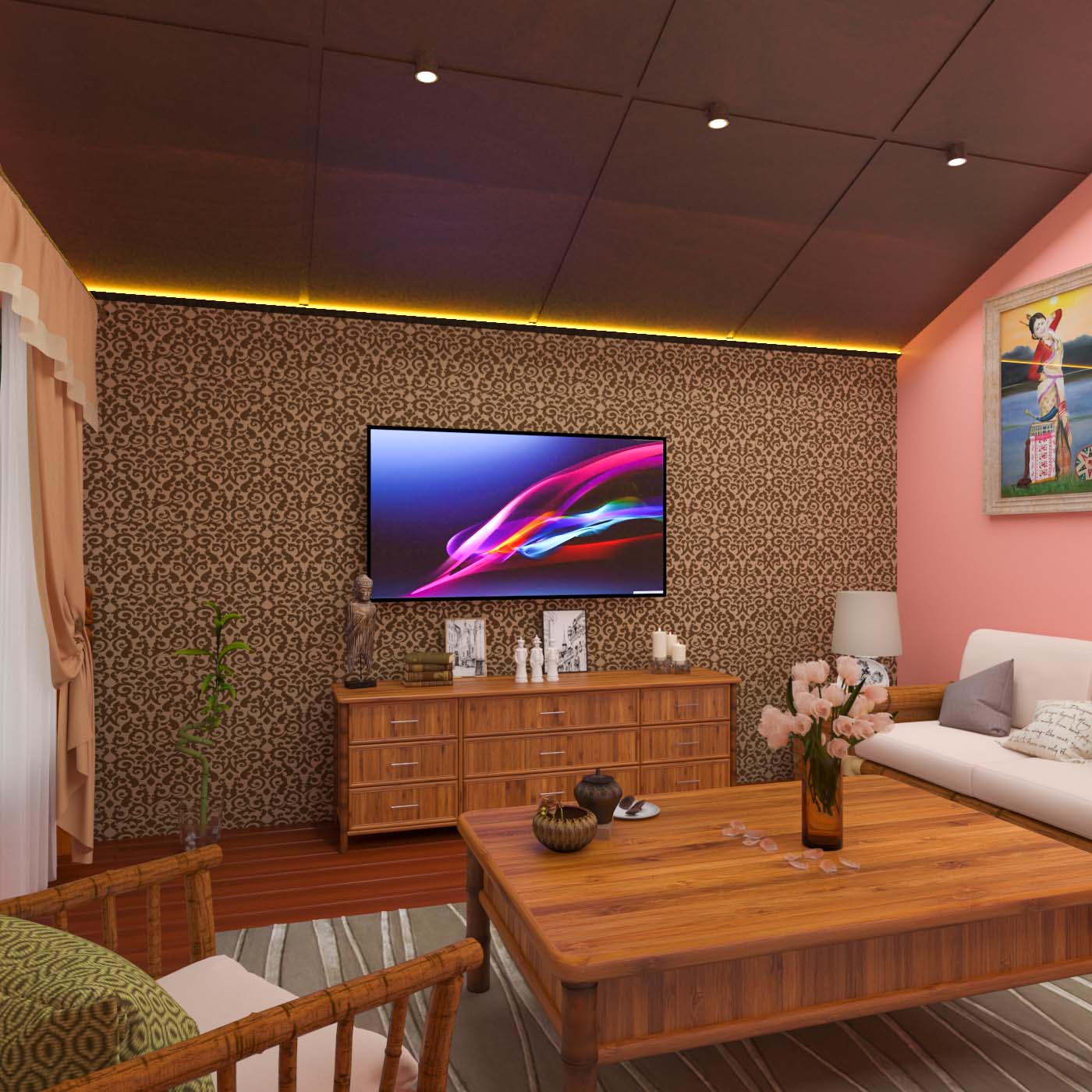 Unlike the set notion where the ceiling should be light in colour, here a rich earthy shade of brown is used to add a touch of premium outlook to the room.
Color – Berry Crush
Keeping it relatable with the overall vibe of the room, the walls have been adorned with a vibrant design layout in shades of brown that gives depth and makes the walls look interesting.
A contrasting shade in light brownish-red with combinations of white in the curtains makes the room bright during the day and spreads light at night.
Keeping the same theme, a polished wooden floor with a contrasting carpet in grey design that gives a comforting and cosy look by keeping it vibrant yet sober.
The centre-table, as well as the TV cabinet, continues the same theme with light wooden texture so that the overall look of the furniture gives a complementing look to the room.
With a wooden body and textured bamboo works, the sofa also sports light coloured cushions that gives an inviting look.