The Perfect Colour Companion
You can never go wrong with any one of our interior paints. They will help you make your house your dream home.
The Ideal Gujju Kitchen and Dining Room
Asking a Gujarati to sit in a home with muted colours and pastels is impossible. Much like the people themselves, the kitchen and dining rooms reflect a vibrance and beauty that is both loud, welcoming, and understated at the same time.
From their hand block printing to Rogan painting, Gujarat is all about the details. Every aspect of the dining room and kitchen will contain minute design details that only catch your eye as you look deeper. The picture as a whole lends itself to exceptional brightness, with colours and designs too bold for most others.
Gujaratis know how to take a risk and have it payout, whether it's paintings, clothes, or the kitchen. Much like their culture, designing kitchens and dining rooms with Gujarat in mind is well worth it.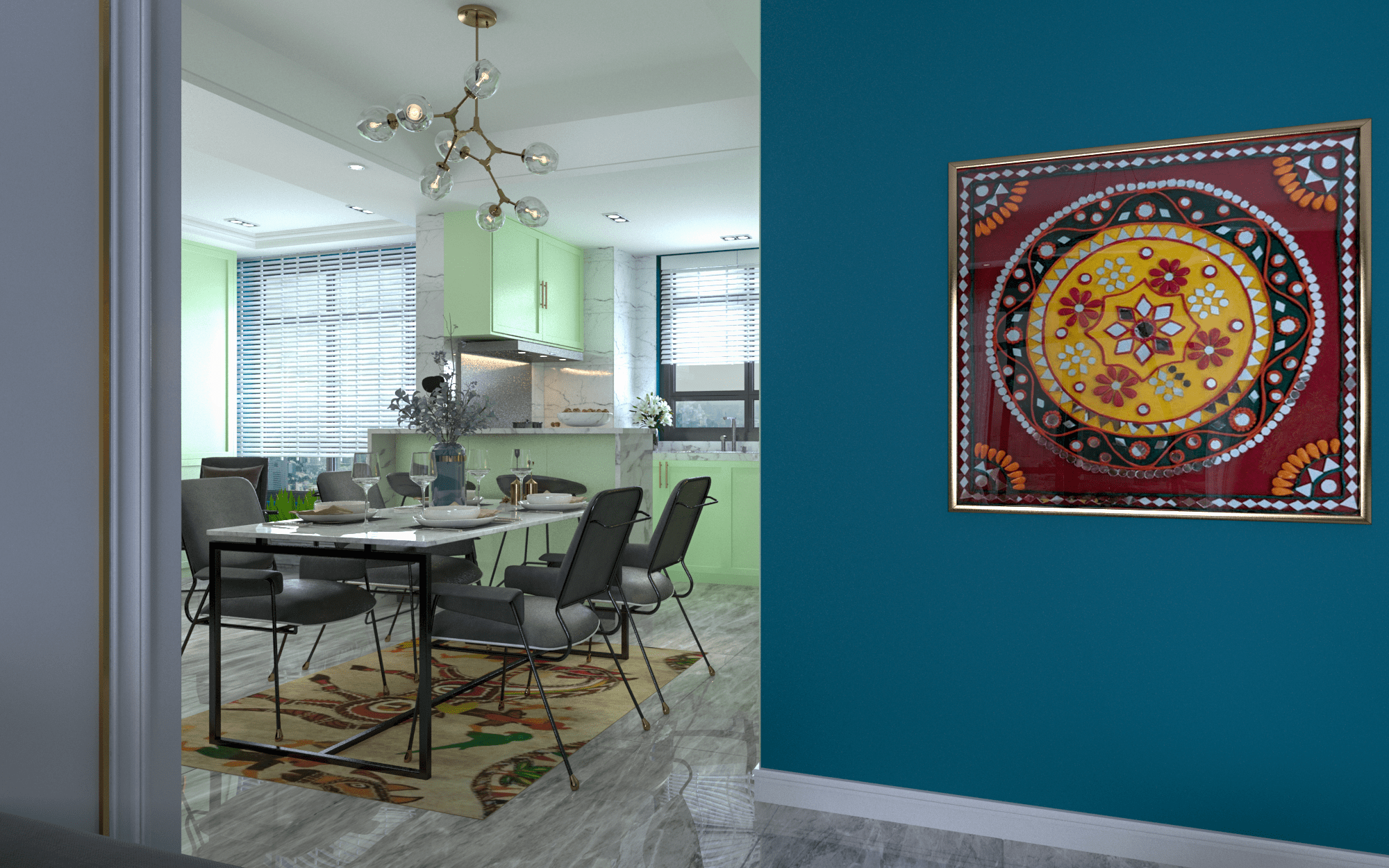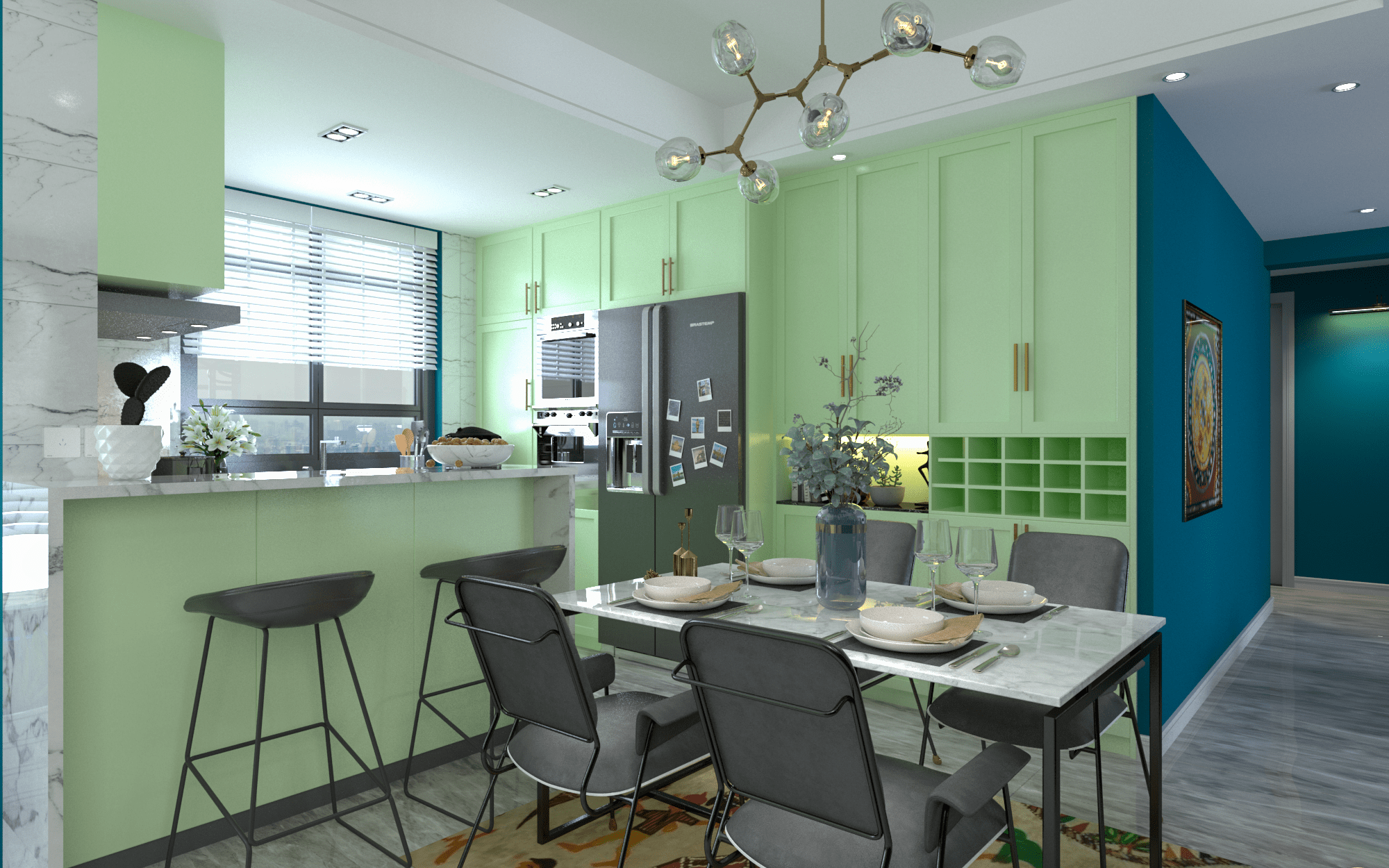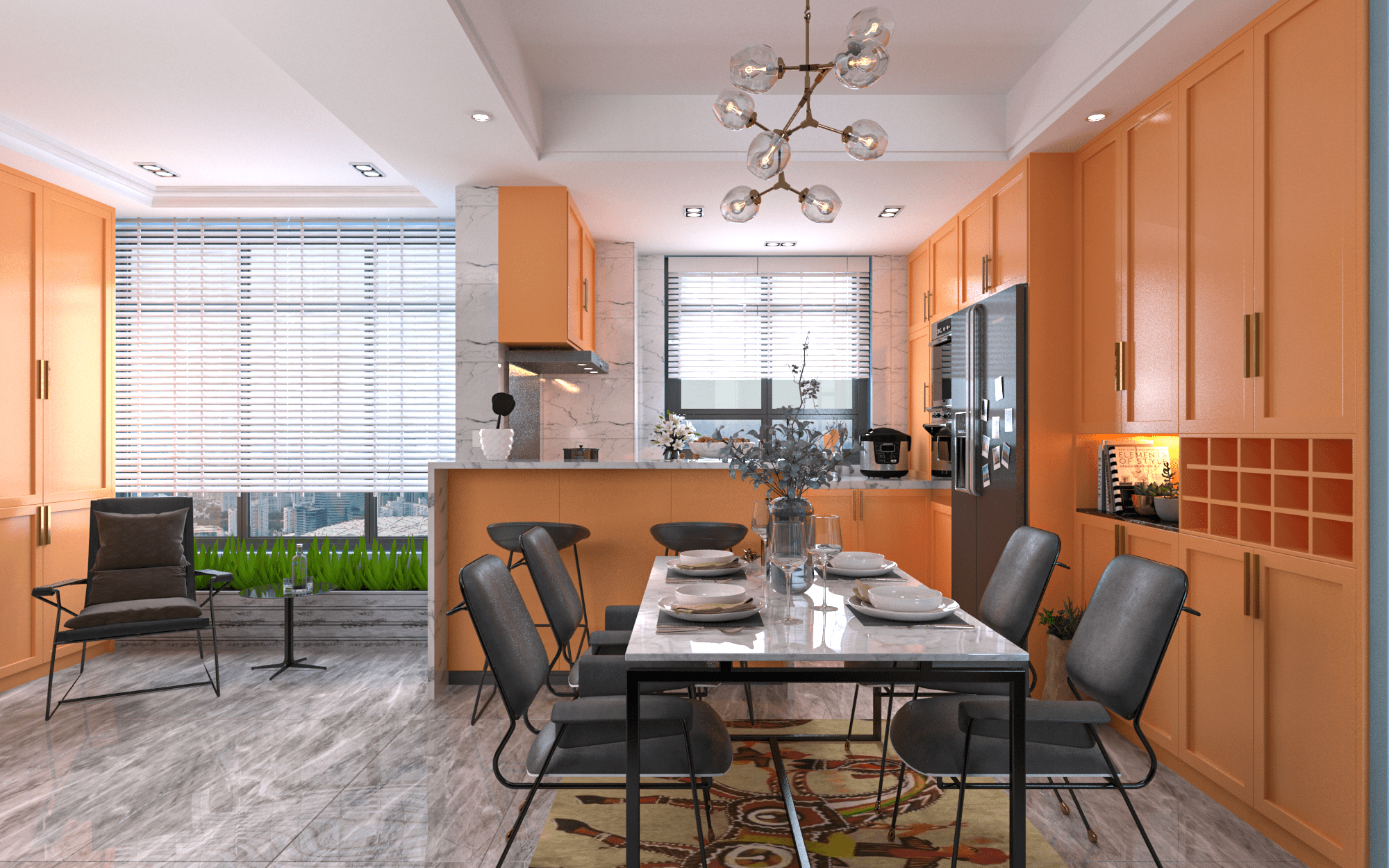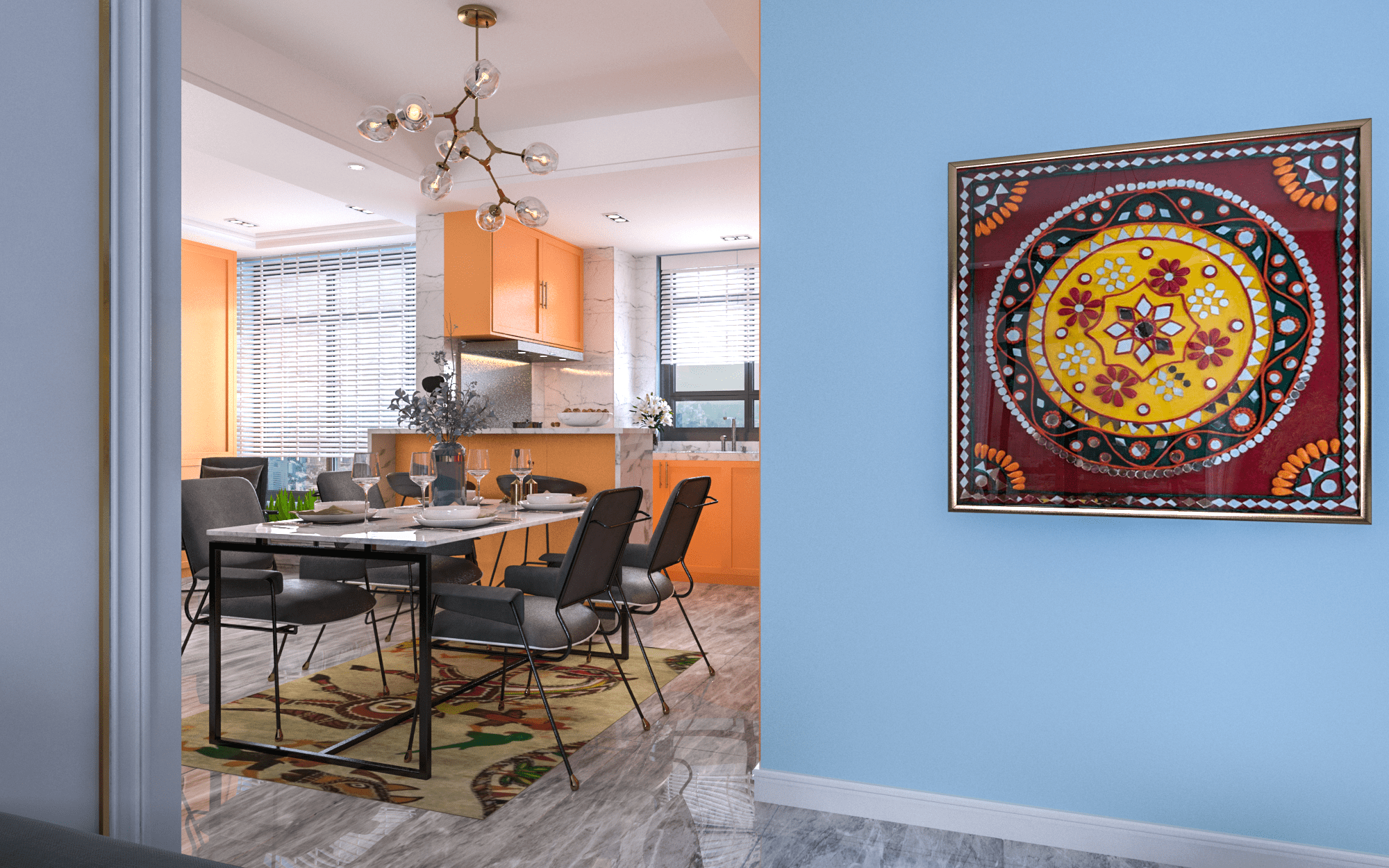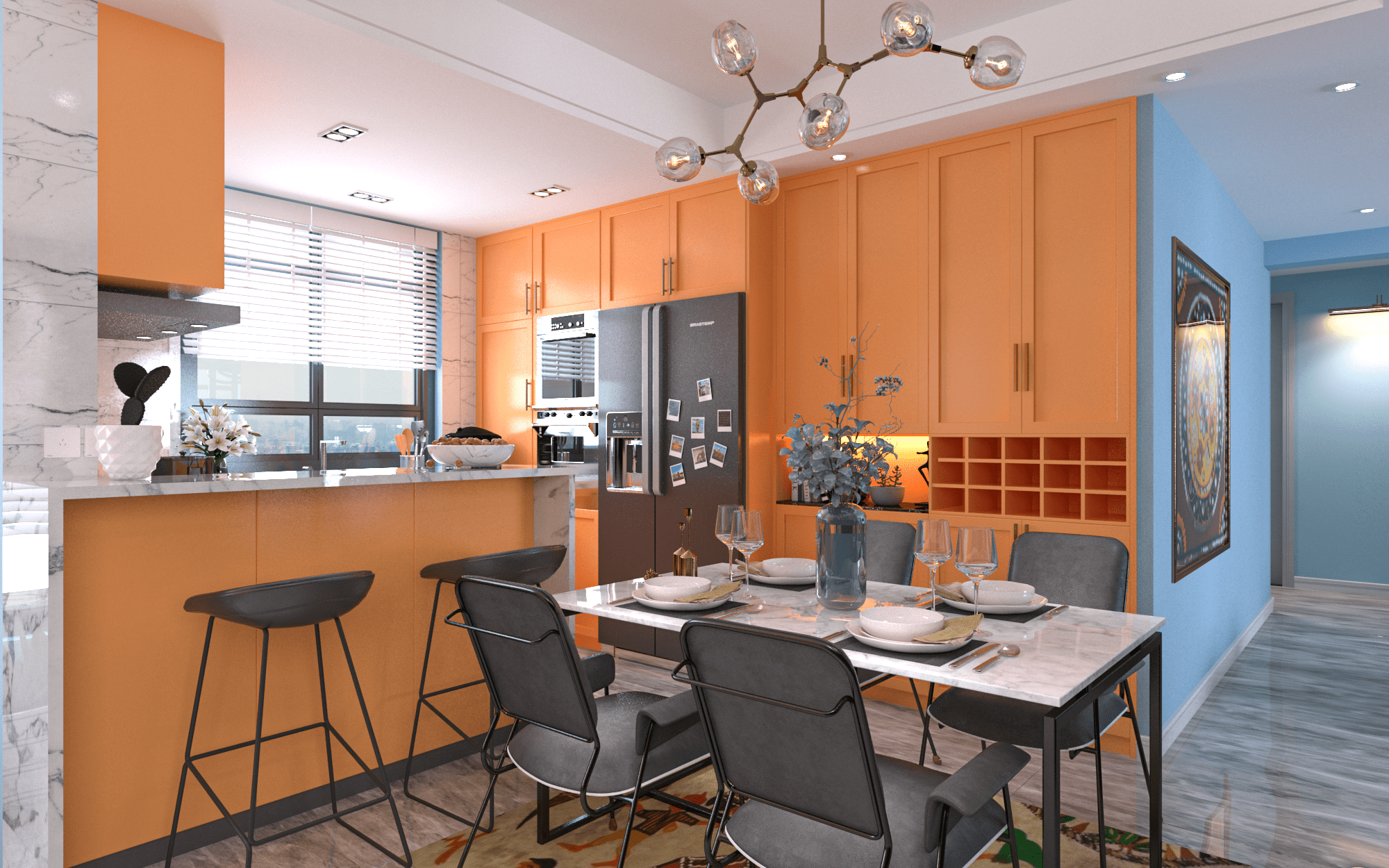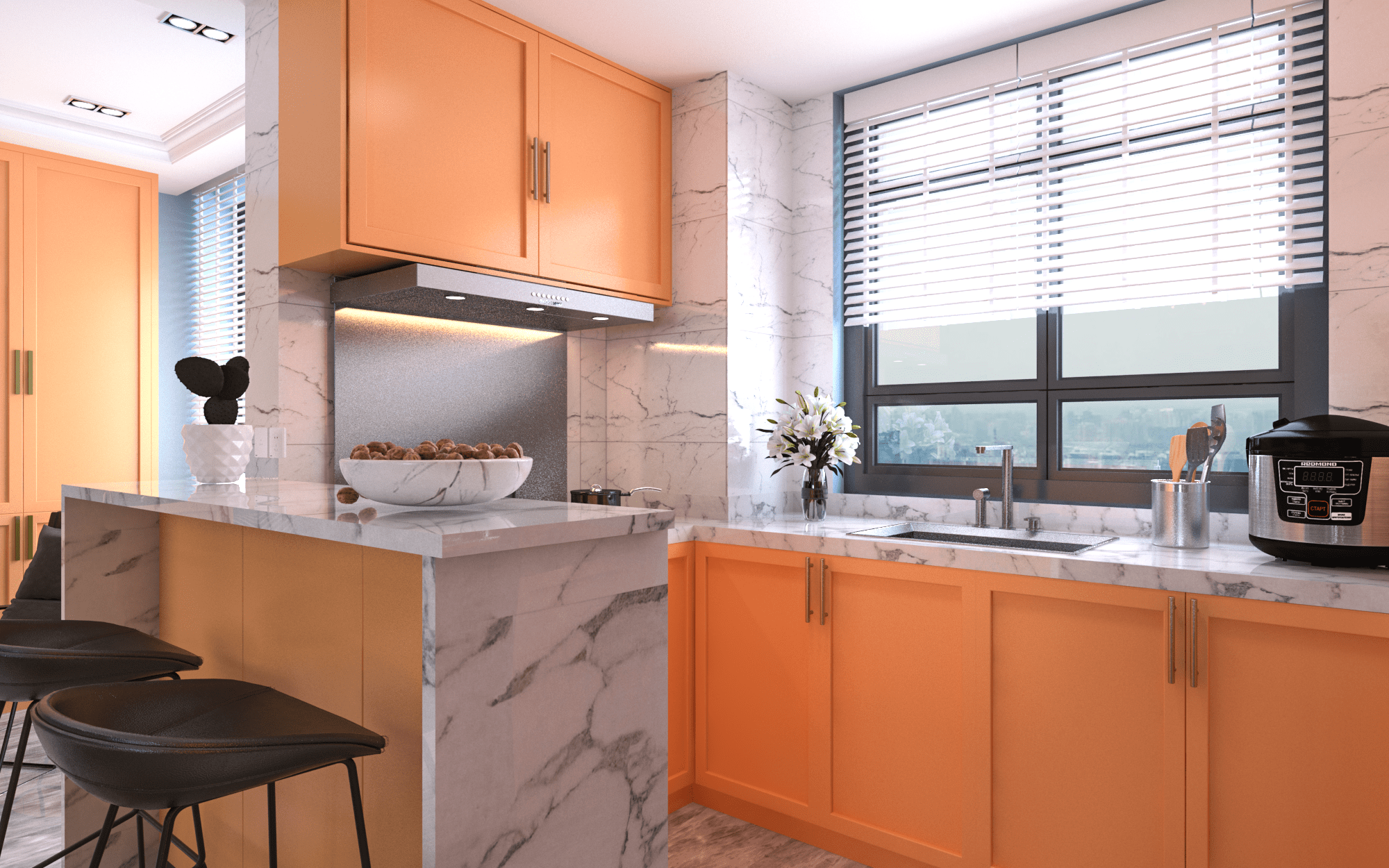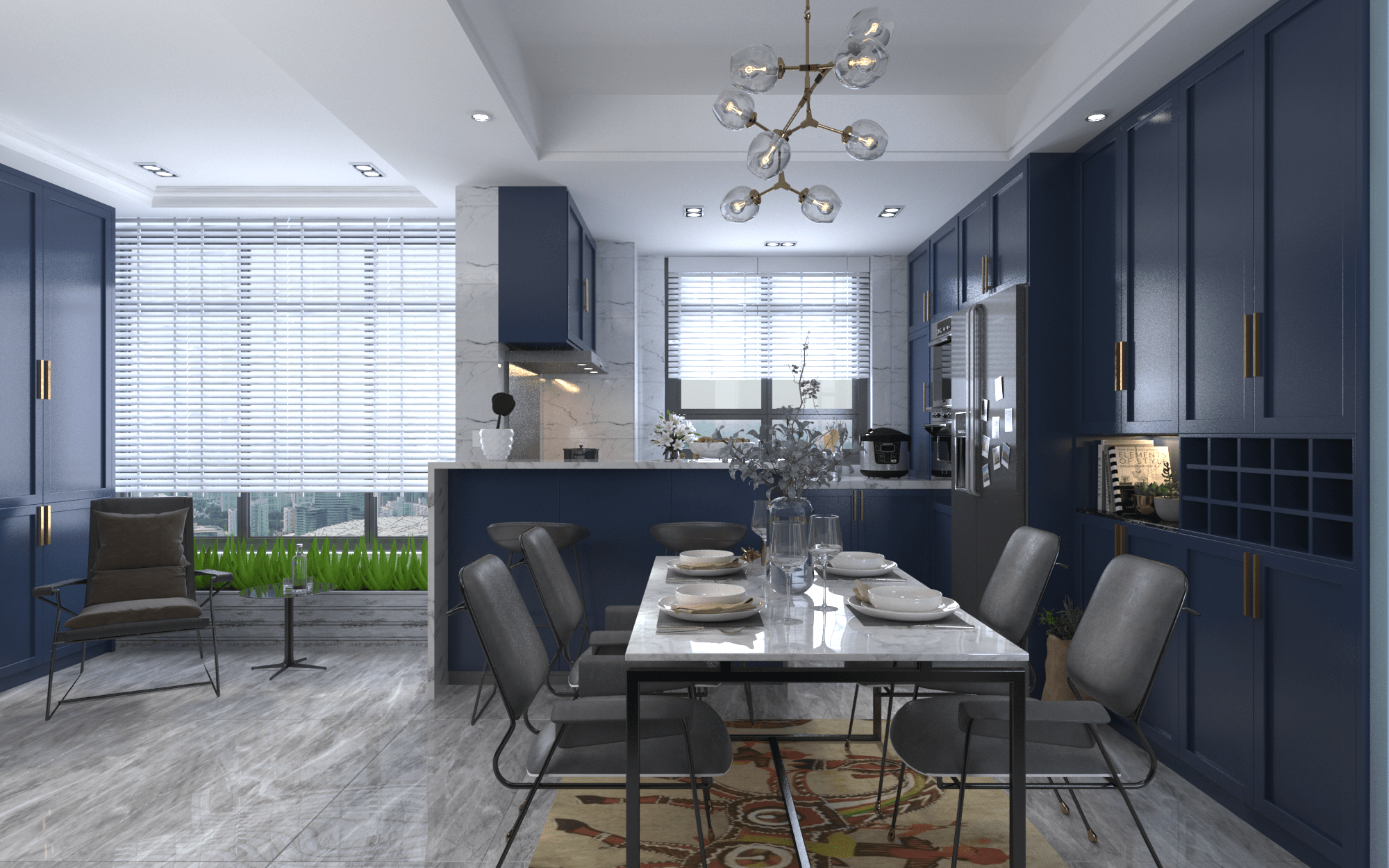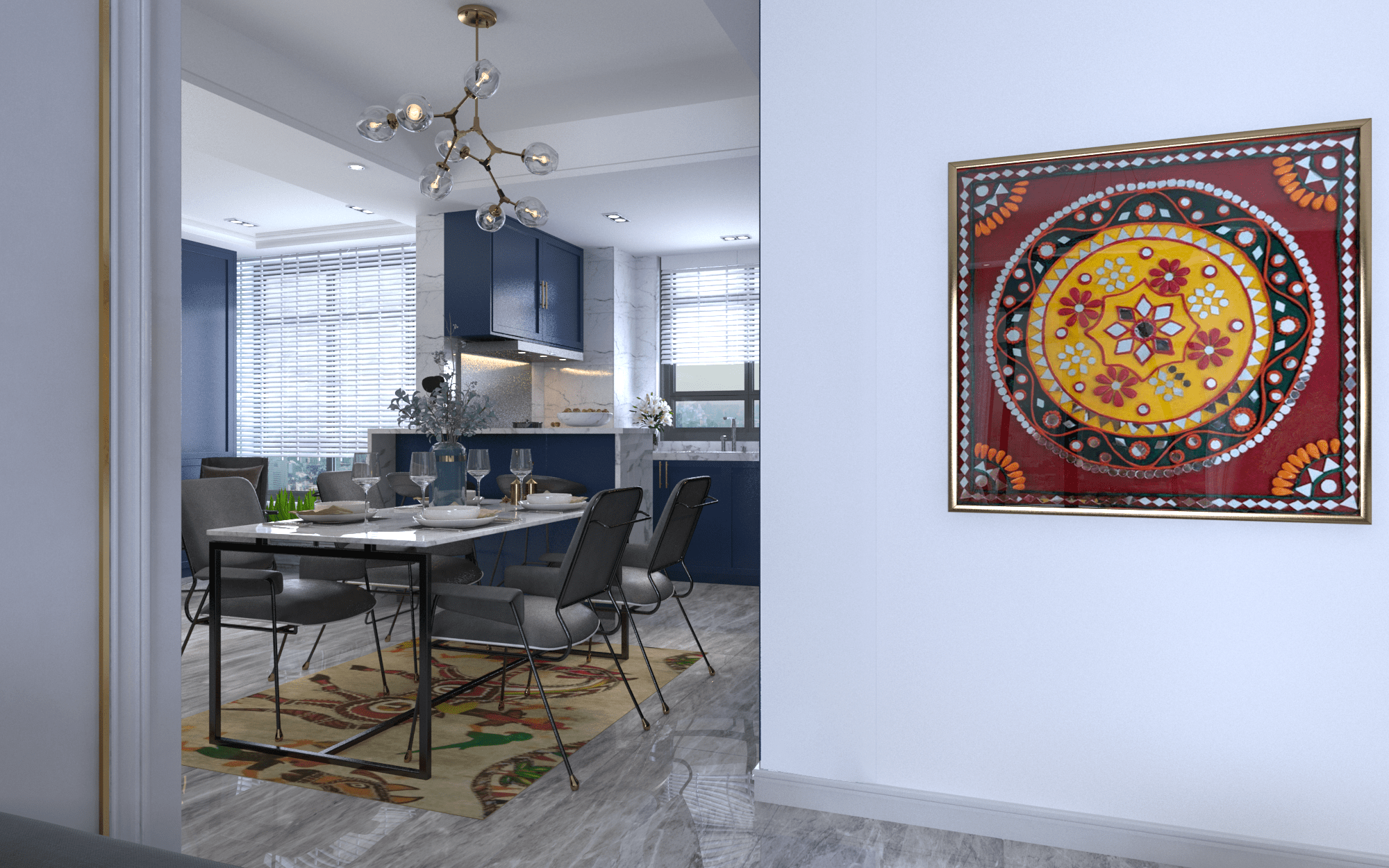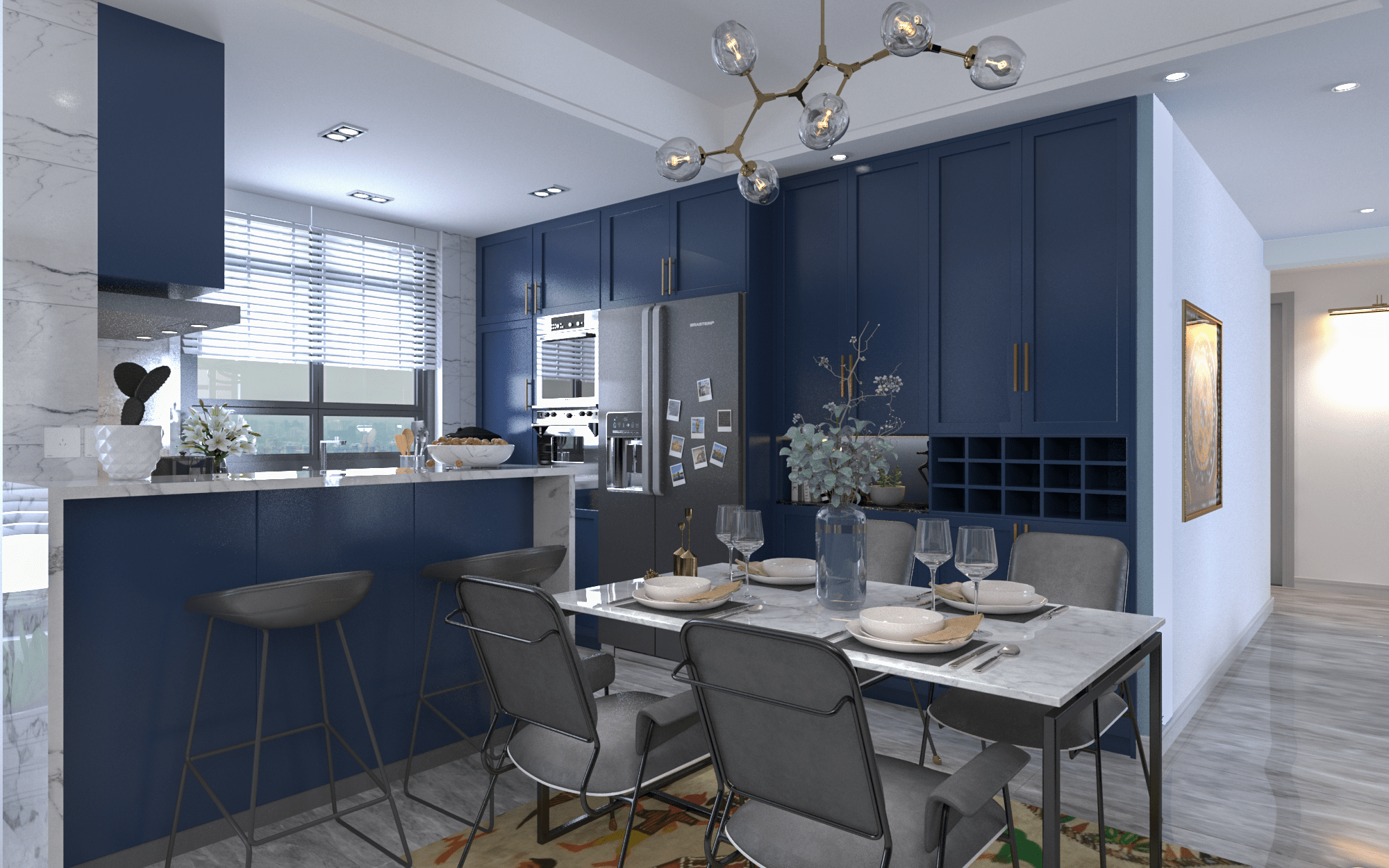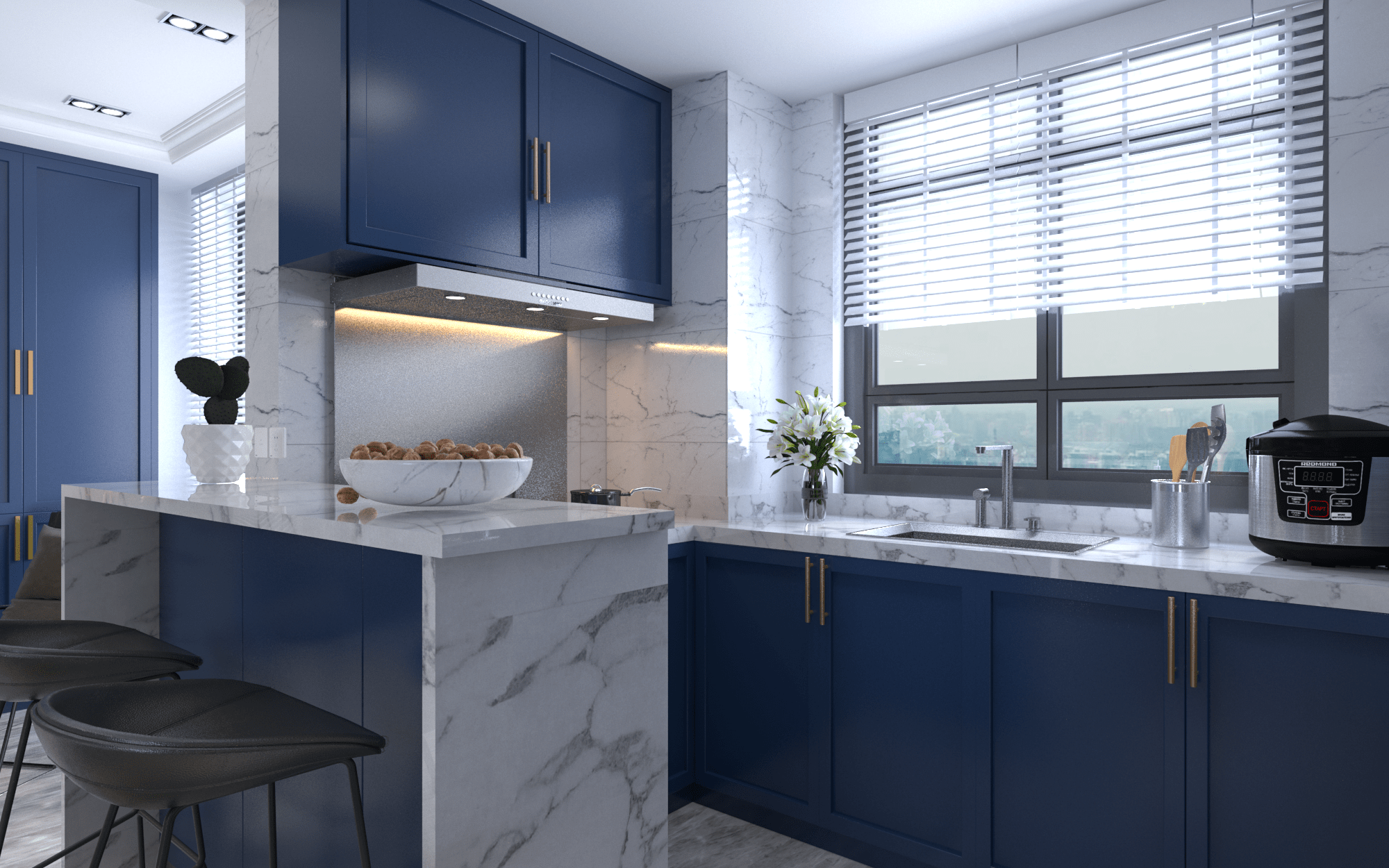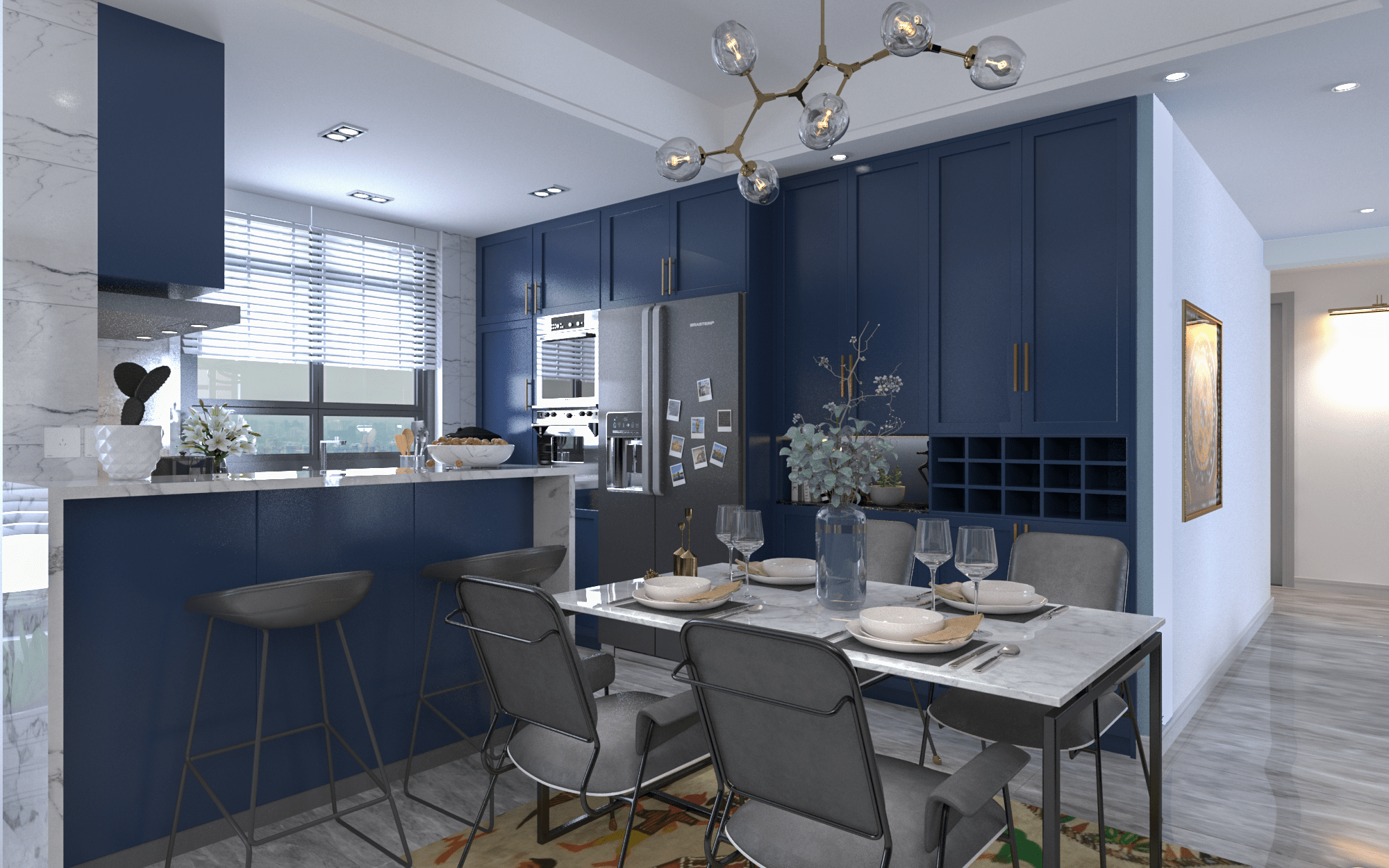 Choosing porcelain wall tiles alongside your modular kitchen station blends with the classic decor of the dining area.
The tree branch light chandelier offers a stunning glow and adds an extra appeal to your dining area.
Combining modular chairs with marble tabletop furniture brings out the royal blue in all its grandeur, accentuating the overall aura of the dining and kitchen room.
Resonating the understated culture of Gujarat, pastel colours, such as blue, adds depth to the dining and kitchen interiors. Colour – Abstract