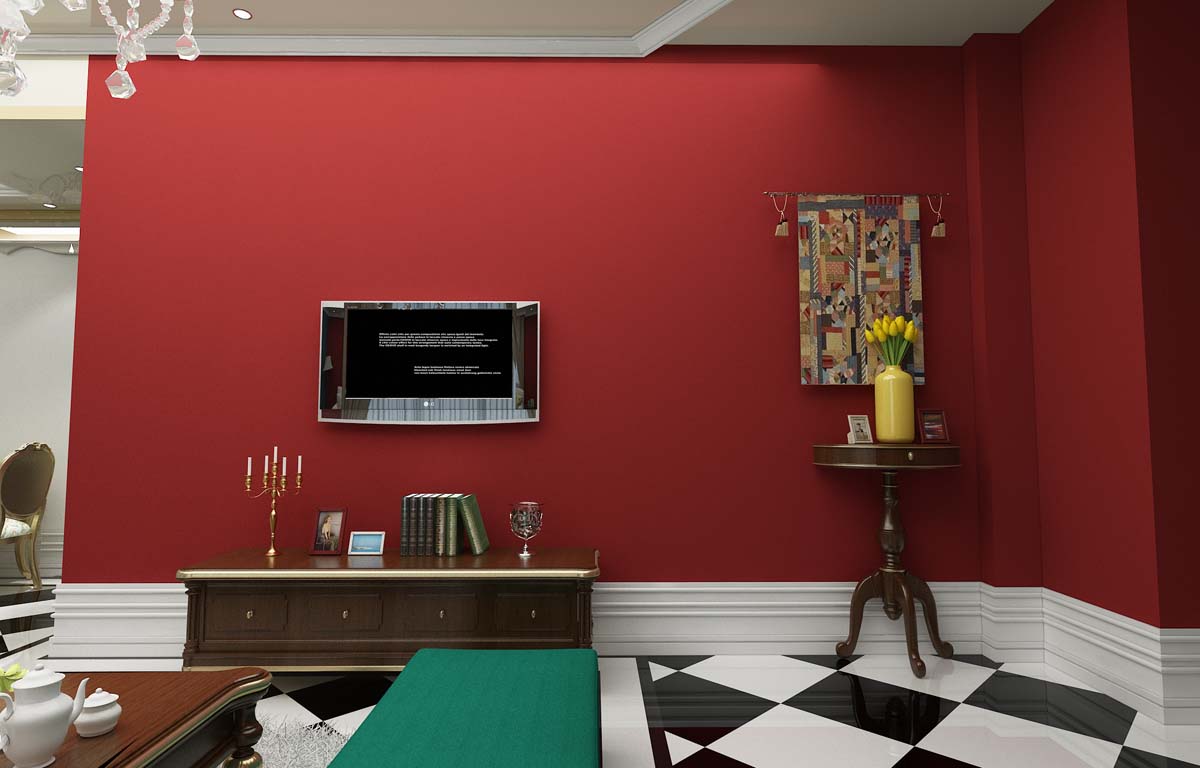 4 Low-Budget Paint Hues for Your Home That Will Make Your Jaw Drop
Have you always dreamed of transforming your home into a chic getaway that will wow everyone? Modern homes and interiors have always been flanked by 'minimalistic,' 'technological,' and 'ornamental.' If lounging around your house has made you bored enough to want to shake things up a bit, you've come to the right place.
There are a variety of paints and tints that can make your haven look modern, classy, and even stately; on a budget, of course!
What Colours Best Suit your Home?
Various factors like architecture, size, furniture, and so much more can make or break a home. The paint you choose is a very understated factor that can add oomph oodles to the interior design.
1.

Reds
Homes with colours like deep reds and purples as their main tint often have a regal, burnished feel. Red is a very modern colour, constantly encouraging the bold and vivid sense that your interiors achieve. If you aren't afraid of change, red is a colour that will never let you down, offering a dramatic undertone to your house.
2.

Whites
A safer colour, but a white will enhance the subtle beauty within your home. You can opt for a safe white that will add a serene, tranquil feeling, or a crisp off-white will do the trick.
3.

Greys
If your idea for a budgeted home is more polished and elegant, then there's no way you can go wrong with greys. Tinted hues of light green coupled with the stately vibes that grey offers will elevate the overall feel of your home.
4.

Blacks
If you want to go all-in, there is nothing rich and dark like black. Black as a single shade pairs well with any other colour or texture, allowing you to mix and match according to how modern you'd like your home to look. If you feel like going all in for black isn't really your thing, then filling in the black shade for your dens and powder rooms will bring your home to another level.
Designs and Styles?
If design and style over just colour are more of your thing, you can focus on some themed colours. There is a whole array of themes ranging from Rajasthani to Kochi colours and designs that are very in right now.
These design ideas essentially aim to spruce up your interior without making it too stark or monotonous. These themes allow you to retain the earthy tones an Assam living room would bestow and even choose from vibrant colours like 'old spice' to muted ones like 'minuet.'
Wrapping Up
Switching up your home can often be an overwhelming task, especially if you were pretty used to what the house felt like. Replacing the colours and designs is an exciting change without having to completely change your safe space.
Pro tip: Replacing your cushions and switching your light systems can fix years of work. Creating a space that will allow you to explore your interest is pretty essential.

Popular post
Popular Tags