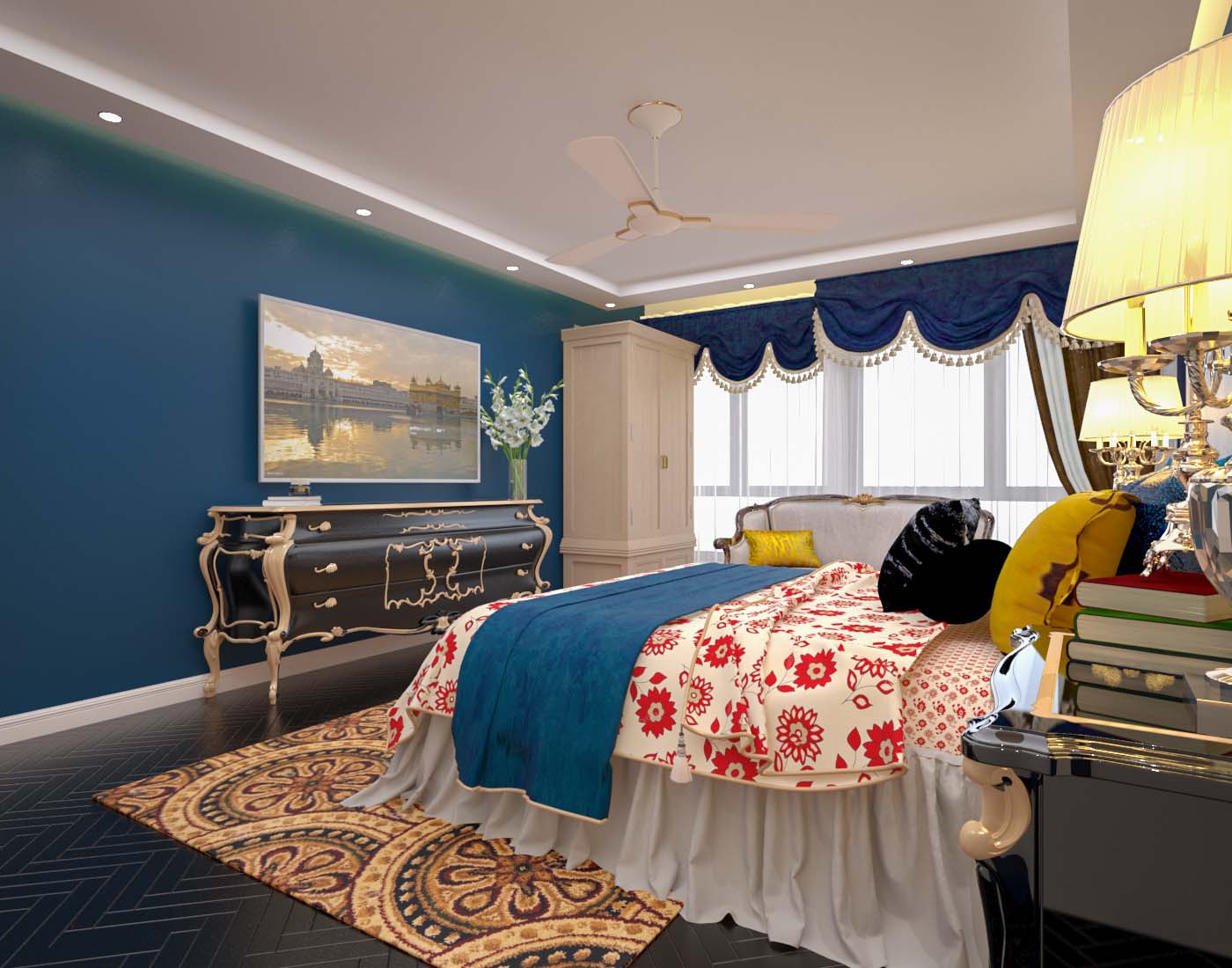 Pick Blue Accent Walls for Your Home- Here's Why
Are you a new homeowner? If you want to redesign your place and switch it up a little, you have come to the right place. You will be surprised to find that blue accent walls are all the rage.

Whether you want to colour your walls or spice up your study with a bit of varnish, blue is the way to go! This article will tell you all about why the cool aquamarines and comforting teals are all in now.
Six Reasons Why You Should Go for Blue Accent Walls
Blue is such a commendable shade that it goes with almost anything. It's the colour of the sky and the water, you can throw it in with nearly anything, and the shade never disappoints!
Family-friendly nature
One of the best reasons to pick blue as your wall accent is because of the shade's calm and family-friendly nature. Blue is captivating in its way, with the gorgeous colour giving out its all-encompassing feel.
You bet you could pick blue for your bedroom walls, given the comforting and relaxing vibe it gives off. The shade is addictive and visually appealing, meaning that it's way too pretty on the eyes.
Highest Level of Comfort


Blue is THE perfect colour for your bedroom walls. The cool shade will help you sleep better, and if you feel like you're becoming enveloped in blue, you could even mix it up with lighter white shades and décor to give it a sleek look.
Complementary With Other Shades
The hue also goes very well with an assortment of colours. You could choose burnished wood and chocolate colours for your design or even trim and crisp whites for your walls. These would only complement the bluish hue, allowing it to steal the show and be the talk of the neighborhood.
Best Hue for Natural Elements
The blue accent is versatile. You can pair it up with natural colours, allowing your space a softer feel . Pairing up blue with natural elements like plants and wooden cutlery and design features will elevate your home's overall appeal. You can even try pairing up your throw pillows and beds with lighter white tones and mixing them up with a dark and rich navy.
An Exciting Palette to Choose From
Another reason why you'd readily want to opt for blue is the massive colour palette it would offer. You will have a whole array of cool blue tones to choose from, mixing and matching with exciting colours like teal and navy. These blue shades also allow you to add design features like gold ornaments and stylized lights.
Goes Well with Earthy Tones
Blue pairs up nicely with natural, earthy tones, allowing your home a whole new style pattern. Mossy green colours and chocolatey wood fixtures would only play up the rich undertones that blue would have to offer.
Summing Up
A bluish undertone is all you need for a familial, calm, and refreshing feeling. When you have a wide variety of tints to choose from, from dashing cobalt to rich azures and even deep navy, it will be a little overwhelming.
Don't worry though, blue is a colour you couldn't go wrong with any day. Be it vibrant flowers on your chic vases or dashing red couches and designs; a choice blue tint will be able to balance it out deftly.
Popular post
Popular Tags