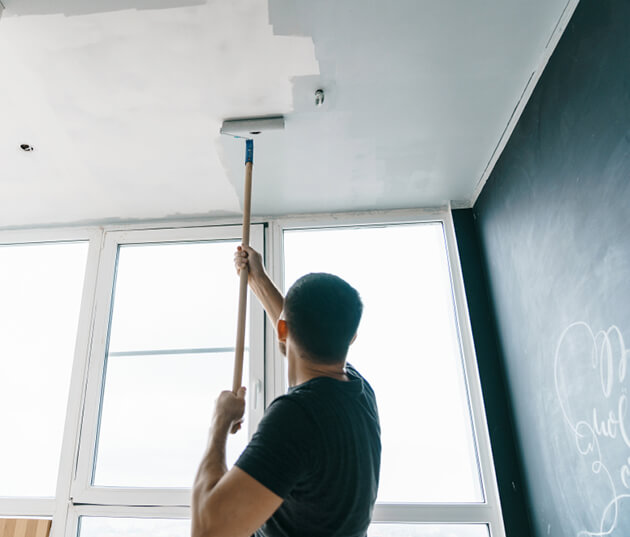 What is Acrylic Putty?
How can your interior walls be smooth and crack-free for years?
The answer is to use Acrylic Putty. Just apply wall putty in your house, it on the walls before painting them, and voila! Your walls will be spotlessly smoothed and ready to be painted. This time-saving and cost-effective solution was created to increase the life of paint coats and make your interior walls and wooden surfaces stay new and dent-free for years.
Acrylic Putty is an alkali-resistant, water-based undercoat with a butter-like texture. It is made using advanced technology and contains special acrylic binders that fill the dents and holes on surfaces, making them smooth and exceptionally white. When the paint is applied to the putty-coated walls, the result is a rich and flawless look.
This wall putty can be applied to interior walls and wooden surfaces. The putty can be used on plastered walls, concrete, and brickwork. Since it is an undercoat, acrylic putty is available only in white shade.
Benefits of Applying Acrylic Putty Before Painting Your Walls:
Here are some advantages of using concrete putty to coat your walls before plastering them with emulsion paint:
· Durability: Acrylic putty gives a smooth finish to walls and planes the bare walls by filling their cracks and dents. It increases the durability of the paint on the walls with its special acrylic binders. The putty also adds extra whiteness to the walls, so that the color of the paint comes out really well and looks richer and more beautiful.
· Time-Saving: The application of wall putty takes very little time. This is because it requires few coat applications and dries quickly. The average drying time of acrylic wall putty is merely 20 minutes.
· Cost-Effective Solution: If you are worrying that this protection for your wall paint will come at a heavy price, on that note you are wrong! Acrylic putty is very cost-effective and thus highly affordable.
· Environment-Friendly: Acrylic wall putty is environment friendly and has no fumes, no irritation, and has the advantage of quick drying.
Putting primer necessary after acrylic wall putty?
Yes. If acrylic wall putty is being used then a primer coat is recommended before and after application of the putty. In the case of cement-based putties or Polymer putty, a coat of primer is recommended after application of the putty. The coat of primer helps in binding the putty to the wall.
Easy Application of Acrylic Wall Putty
You can apply acrylic wall putty without the help of professionals.
There are only steps to applying the putty
1. Wear gloves and masks before applying putty for safety purposes.
2. Polishing the surface with a scraper.
3. Before you apply wall putty, apply a layer of primer for smooth finishing. After a quick dry
4. Apply the first coat of acrylic putty and leave it for 3-4 hours before applying a second coat of the putty and leave it overnight for the best results.
5. After successfully coating the wall putty, use sandpaper to make the surface smooth.

Popular post
Popular Tags