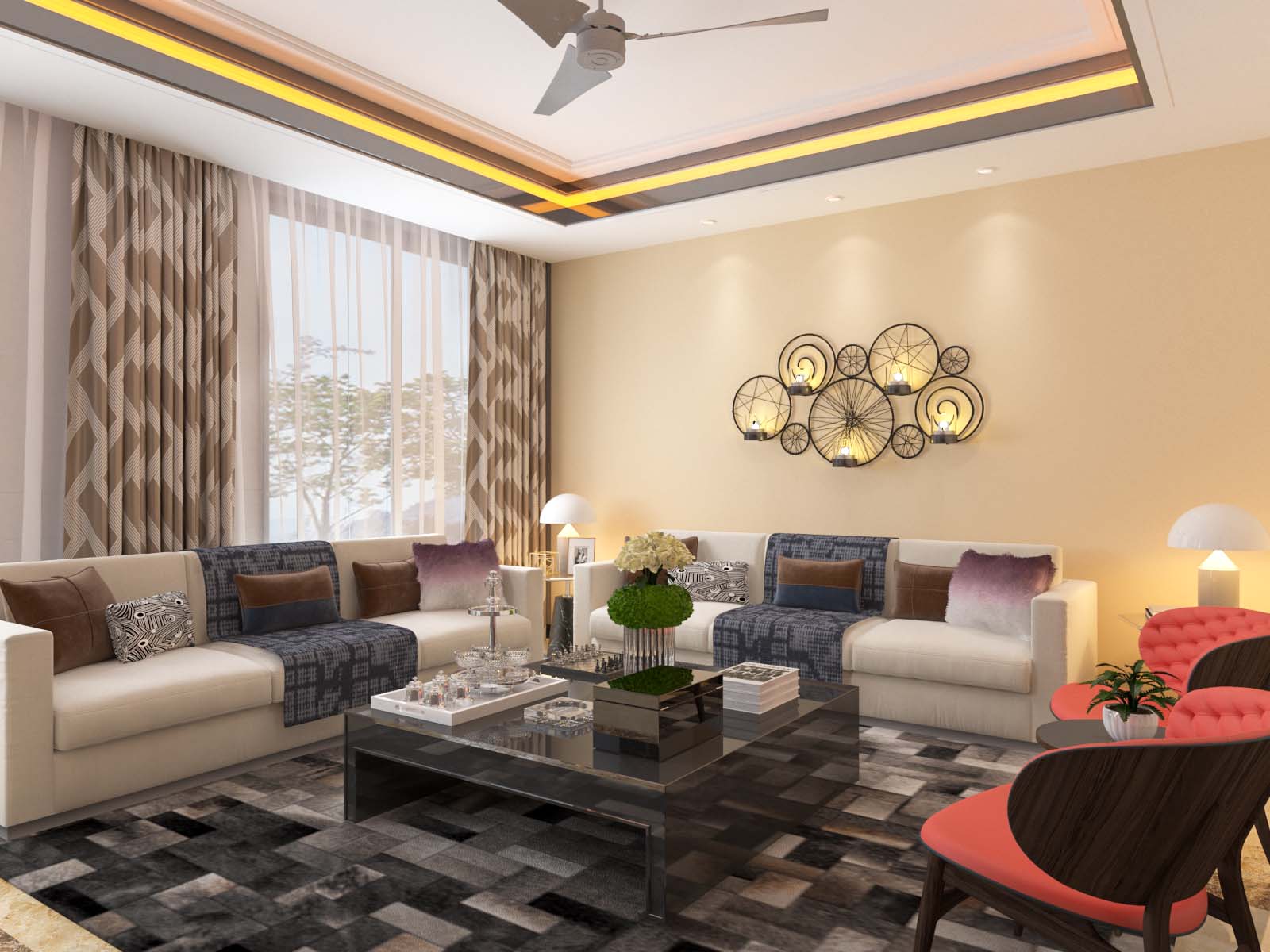 Royal Vibes for Your Living Room
Colours are very important in life and it enhances the aura of the space. Every room has its own vibe and colours play a significant role to lift up the room. House becomes a home when you're happy at your place with your people which makes it comfortable and relaxing. And to add up a little delight to your room interior, designs, patterns, decor, wall paint, lights, etc. create an ambience to live it up. The living room is one of the main rooms of the house. The living room perceives you as a mood and emotion of the house, the hospitality of the place. How well do you maintain the living space? Which tells lots of things about you? Are you a contemporary person or an aesthetic one, the royal or the vintage one?
Here are some tips and tricks about how to make your living room royal:
● Colours: Colors/Wall paints diversify your house, especially your living room. The living room is a room which is a centre of attraction in the house. Royal houses like castles or stately palaces usually have dark colours to make them more attractive like Deep Red colours or Royal Purple. Big Mansions like all-white colours with a golden touch in interior and decor.
● Curtains: Curtains completes the house. The must for living rooms in India, is larger windows with larger sweep curtains floor touch. Make sure while selecting the curtains to buy a darker tone than your walls and balance them with artifacts, paintings, and vintage pieces in your room.
● Mirrors: Mirrors are classy and they go with traditional decor or modern contemporary interiors.
Mirror depicts your class and lavish lifestyle. The larger mirrors cut pieces mirrors, ornate mirrors look amazing in living spaces. Mirror furniture and night stands are the new trend in the market.
Even if you have a small living room, try to place wall mirrors, it makes a room look bigger.
Now you have to decide had your living space needs and which kind of mirror finish.
● Lights: Coloured lights are coming from the vintage era still people in interiors usually like it. Lights changes everything, mood, emotion especially the ambiance of the place. Lights make room live and royal. Like how the chandelier changes the space of the room and makes it look different. Right coloured lights are very important to balance out the other antiques in the room. Make sure that your room doesn't look flashy.
● Artworks: For a royal culture artwork, antiques, vintage collections, and statues play a major role to jazz up the look. Put some abstract art or Madhubani paintings on the wall which makes your room livelier and richer. Present some major artworks of the realism art or vintage era metallic and cooper antiques which enriches the Indian culture or the artwork with a story of periodic times.
● Decorate like a royal: The royal look is all about what you are, and your self-image in the house.
The individuality in you is what makes you royal. Put some planters matching the tone of the living room or go with some white's, gold, or silver tones. Planters bring positive energy and calmness to the room.
Wrapping up with the just be you and put your reflection in your space which makes it authentic and real.
The individual in you should vibe with the place and makes it optimistic for you.

Popular post
Popular Tags