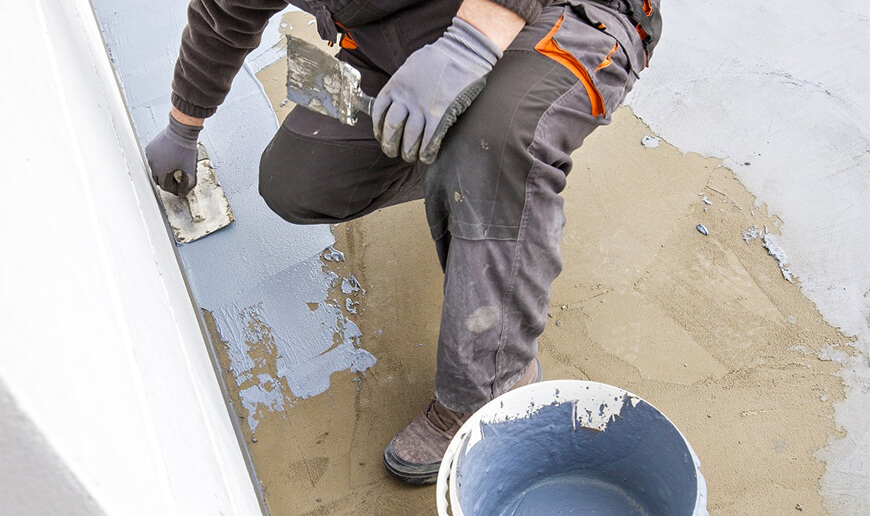 Benefits of using Waterproof Paint for Interior Painting
Do you know what is waterproof paint and why it is better? Why you should use it for your interior walls? In this article, we will explain everything you need to know about waterproof paints. So, if you are planning to paint the interiors of your home, then it will be of great help to you. Waterproof paints have many advantages and using them is highly recommended if you want the best results even in the long run.
Waterproof paint is a bit costly but very easy to apply. Whether you are a homeowner or a contractor, everyone prefers this product. If you do not have enough painting experience and knowledge, then do not consider going the DIY option. Seek professional help from a trustworthy and dependable company like British Paints as waterproof paints have different properties from normal paints. It is a trustworthy name in the market and offers the best waterproof paint in India.
Advantages of using waterproof paint for interior painting
Easy to clean and durable
Interior surfaces painted with waterproof paint are easy to clean. You need only water and soap to clean the painted surface. Hence, you will see a sparkling clean space after a proper cleaning process. If you apply the best waterproof paint in India to the interiors of your home, then it will last many years before you need to reapply.
Important tip: Before applying waterproof paint, you should remove any loose mortar. In addition to that, get rid of crumbling or loose mortar chunks using a stiff brush.
Pocket-friendly and available in different colours
Waterproof paints are available in different colours. Therefore, you can get any paint for your home as per your liking. Moreover, in comparison with some other types of paints available in the market, waterproof paints are more economical.
Prevention of fungi and mould growth
As evident from the name, waterproof paint keeps the water out. So, it prevents the growth of mould and fungi if you apply it correctly. This avoids detrimental effects on your home as well as health.
Important tip: Before applying waterproof paint, make sure that the surface is dry. You can run your humidifier a few days before you paint. This will tales out all the moisture from the air and the surface to be painted.
What to use when applying waterproof paint?
You should use a good quality painters tape on the edges before applying the waterproof paint. As a result, the paint will not spread to the areas that you do not want to paint. To spread the paint appropriately in all places, use a sprayer or a paint roller to spread it appropriately in all spaces. In case the paint roller fails to reach a specific area, use a paintbrush for applying the waterproof paint. Most importantly, hire a professional to do the job in case you are unable to tackle the entire painting process. The experts at British Paints are extremely experienced and have the required skills and knowledge to give excellent results.
A well-known paint manufacturer in India, British Paints offers a wide range of gorgeous waterproof paints for your home's interiors as well as exteriors. Having its headquarters in New Delhi, it is known for offering the best painting solutions for all kinds of requirements. This reliable company has a solution to all kinds of surface problems. Ranging from wall care to maintenance and industrial solutions like epoxy coatings, it takes care of all your décor needs. Its popular products include Glo Advanced, Expa Cool, Shingar Advanced, British Emulsion, etc.
Popular post
Popular Tags