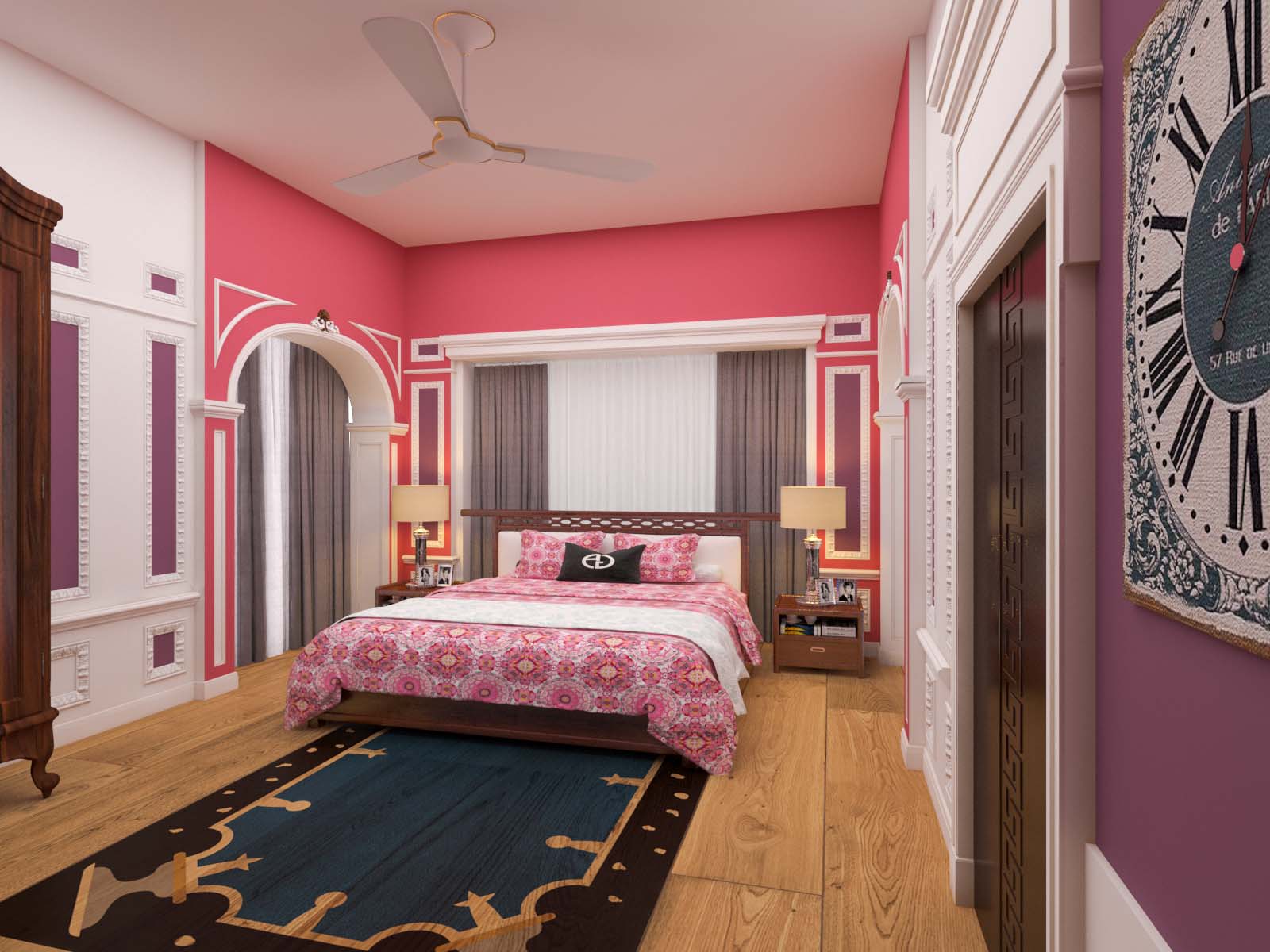 Professional Paints Designs for Your Bedroom
Bedrooms are a safe space for many people. It often means creating a comfortable area where you can be yourself, unadulterated and unkempt even. This article will allow you to pick and choose between colour palettes that are best suited to your taste and liking.
Colour Palettes to Choose From
If you're looking for the perfect colours that complement your style and views, there is an assortment of palettes to choose from. You can opt for summery vibes offered by orangey-red tones or even brilliant lime green and black shades.




Bold, Rich, and Dramatic Colours
Opting for bold colours can have a striking effect on our brain. Deep and vibrant tones like 'fire-engine reds' and 'lime greens' can be so dramatic that they set the general vibe for your shared communal space. If you agree with the dramatic effect that vibrant shades give off, these will elevate your bedroom space.
Warm Hues that Promise a Summery Glow
When you think of warmer shades, you think of sunny days and beaches. If you want your bedroom to have that fresh, cheerful feeling, think of warm tints like red and orange for your room. Warm colours often give a vivid and dazzling feel to your bedroom, so if you are bold enough, you could experiment even more!
Light, airy tones for That Flowery Feel
Light colours are reminders of pastel and spring. If you choose these shades for your walls, they go incredibly well with a minimalistic design and muted styles. Large, stately windows can be paired with pastel and light colours for a well-endowed space. Muted greens and greys are also great colour choices for this palette.

Pro tip: Bedrooms with light and airy undertones go well with indoor plants as design elements and light-colored beds and furniture. The overall vibes of your bedroom would be immaculate.
Cool Tones for a Sombre, Yet Relaxing Look
There are many unique colours to opt for when cool tones are the subject. Think teal, aquamarine, and most breezy variants of the primary colour blue. These shades can also be mixed with rich darker colours like black and greys, giving your bedroom a vivid and striking undertone.
Themed Designs
You can opt for varied designs that allow you to theme your bedroom's shades. You can choose these hues according to the palette of a place or a feeling that you'd appreciate in your own space. For instance, you can choose from various bedroom styles ranging from elegant Maharashtrian bedrooms to the classy finish of Prayagraj bedrooms.
If you were searching to mix culture with design, opting for bedrooms with the design and style structure according to majestic places in the nation would be a big hit. Specific design features will have you thinking that you've gotten enveloped in the stately grace of the place's culture and beauty!
Ending Notes
Choosing the best paint job for your bedroom can often come across as a daunting task. Once you pick a colour palette you like, though, designing and styling your room's aesthetic can be lots of fun.

Popular post
Popular Tags