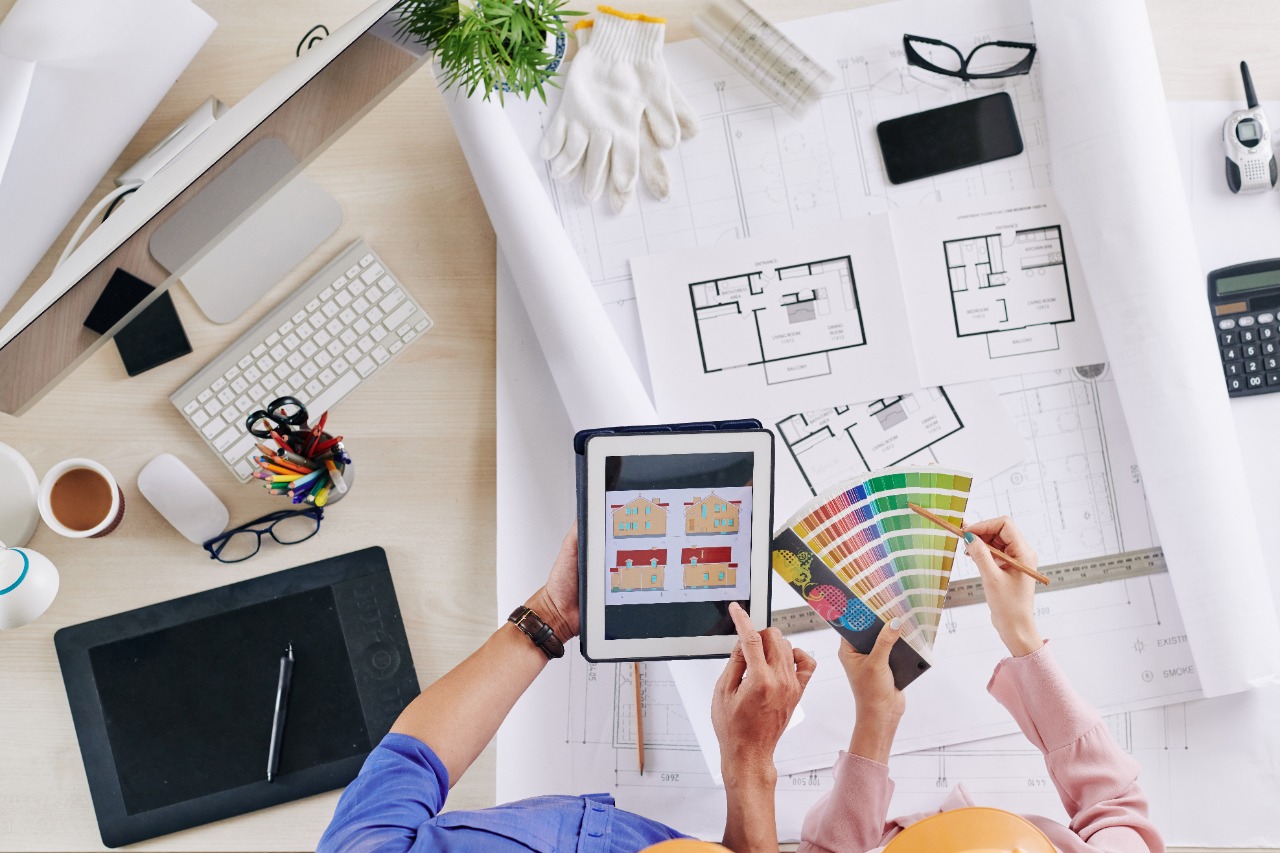 Top Interior Colour Trends to Look out for 2022
Do colours talk?
Isn't it weird when you look at a certain colour and you feel like it is trying to communicate? Well, you are not alone. Colours have stories to tell. Different colours put you in different moods. The right colour can do magic if you are not in the right mood. Home is a personal space and people get creative when they design their homes.

Tell them stories through colours.
Colours set the whole mood of the house. When it comes to painting your home, you can use certain colours to tell stories to your visitors. Make them go wow by creatively using them. Using colours that are not too bright, dull, or monotonous can take your home's mood to the next level. Since your home is your personal space, the way it is designed, and the paints used in it can tell a lot about your personality.

Wall colour trends of today.
It used to be just colours back in the days. Walls used to be painted in plain colours. Nowadays, people experiment with different wall textures which make the walls even more beautiful. Textures create some kind of effect, almost like a 3D effect on walls.

Wall texture design ideas
Textured walls always look nicer than regular walls. They take the beauty of walls to a new level. Luckily, we offer a variety of textured paints that will make you fall in love with your personal space.
The advantages of applying texture paints on walls are many. Some of them are:
• Textured walls look more exciting than the regular plain walls.
• It is easy to maintain
• Since textures paints are thick, they are durable.
• Textured paints are durable and they protect the walls from dust, moisture, heat, and wind.

Trending wall painting colours
Colours that surround us can have a huge impact on us. Choosing the right colours can uplift the mood of any space. The colour trends keep changing all the time, but some colours are evergreen. Some of the ongoing wall colour trends are,

• Grey
Grey and different shades of grey are rocking these days. Grey mixed with different colours such as green, blue and brown are also becoming popular.

• Earthy tones
Earthy colours include shades of green, brown cream, and other colours found in nature. These colours add warmth to every room.

• Shades of yellows and blues
Yellow and blue are colours which will always be in trend. Yellow is the colour of happiness and optimism. Blue is everyone's personal favourite when it comes to interiors.
Conclusion
Colours play an important role in our lives. The right colour can have an amazing effect on our moods. It can even trigger memories. We are living in a time in which we have unlimited colour options for our homes. Be it bright or subtle colours, use them to show your personality and creative skills to the rest of the world.

Popular post
Popular Tags