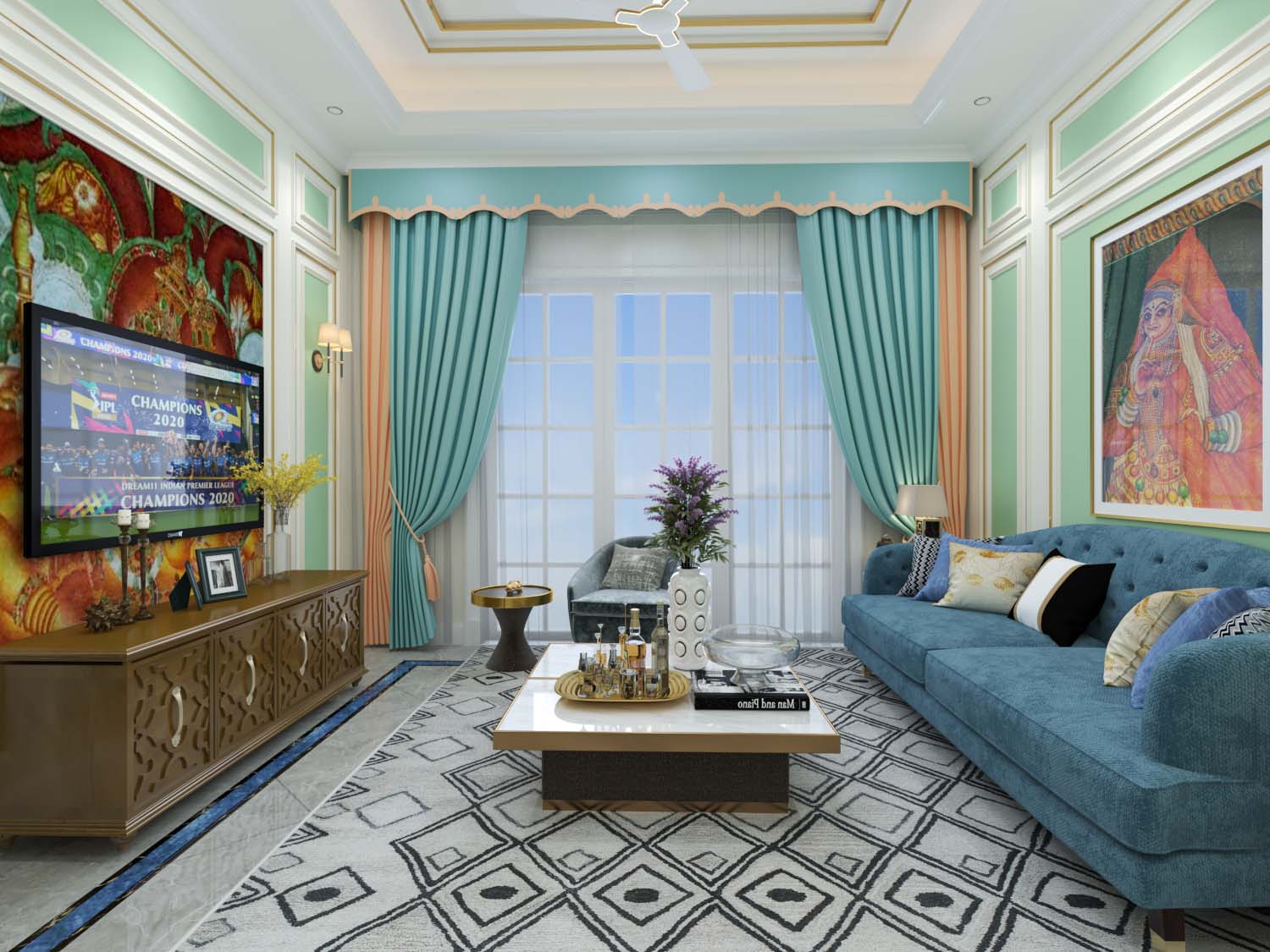 Kerala Living Room Design Ideas
A rootless plant is nothing more than a floating weed. With humans, this is frequently the case. No matter how far we go from our origins, we never completely lose our native culture. Our new homes' interiors frequently incorporate these memories of "home." Our recreations of Kerala living room design would look quite familiar to you if your memories are of the lush greenery of god's own country.
Factors affecting the design of Kerala's houses
Kerala's unique architecture is a result of the state's hot and humid climate. To keep the heat out, homes in this region are constructed using the collected wisdom of millennia. Additionally, to avoid the deluge of rain and maintain the airiest conditions inside. Despite having grown from temples, this architectural style has defined itself through a variety of influences. People from Portugal, Syria, and several other countries have mixed with it. As a result, the decor of Kerala is as diverse and distinctive as its multifaceted culture.
Influence of wooden elements
Wooden accents heavily influence the architecture of Kerala. Because it was relatively easy to find wood in this area. Consequently, solid wood is frequently used to frame doors, windows, and roof rafters in Kerala. The predominance of tall windows that bring in a lot of light is another distinguishing characteristic of this style of architecture. These features can be found in this entryway that was modelled after a typical Malayali dwelling. The decor is also balanced with more conventional pieces, such as a wall-mounted veena, a carved console, and a wooden-framed mirror.
Keep the room bright
A Kerala-style home's sitting space comes with hardwood sofas, large seats, and recliners, as well as a traditional South Indian swing. Even though we adore the elaborate furniture in these traditional living rooms, the red oxide carpeting really jumps out. Way back in the 1700s, people in Kerala stole this flooring style from the Portuguese. The enormous pillars are formerly a crucial part of a house's structure, and now they are primary decoration pieces.
Carry on the culture
Every typical Keralan home includes a separate dining area. One of the cultural requirements to be Malayali is having this. The dining area has a very earthy aesthetic thanks to wooden ceiling accents and rustic colour schemes. In this particular interpretation, we see the classic arched windows. When it's hot and humid outdoors, these big windows help to keep the interior cool.
Do not forget the reading corner
There is no doubt that the Malayalis are intelligent people. The day always begins with a cup of tea and the newspaper. Additionally, practically every house has a designated reading area, usually in the attic or the verandah. The perfect reading area would be perfect with a rocking chair and coffee table. It is very simple to see a bookcase or shelves in this location. This picture of ideal seclusion is appears with plants in earthen containers.
The Bottom Line
The interior of the Kerala living room should be cleaner, and the decoration should be lighter. There should also be enough wind and sunlight. The décor of the living room has more positive energy when the curtains come from thin fabrics. Fixing a bright light at the living room's entry boosts the space's good energy and clean appearance. The use of wall art and photos can give a living space a dreamy appearance, but it does require some creative talent and not much money. Placing family photos on the wall expresses your love and affection for the family.
Popular post
Popular Tags