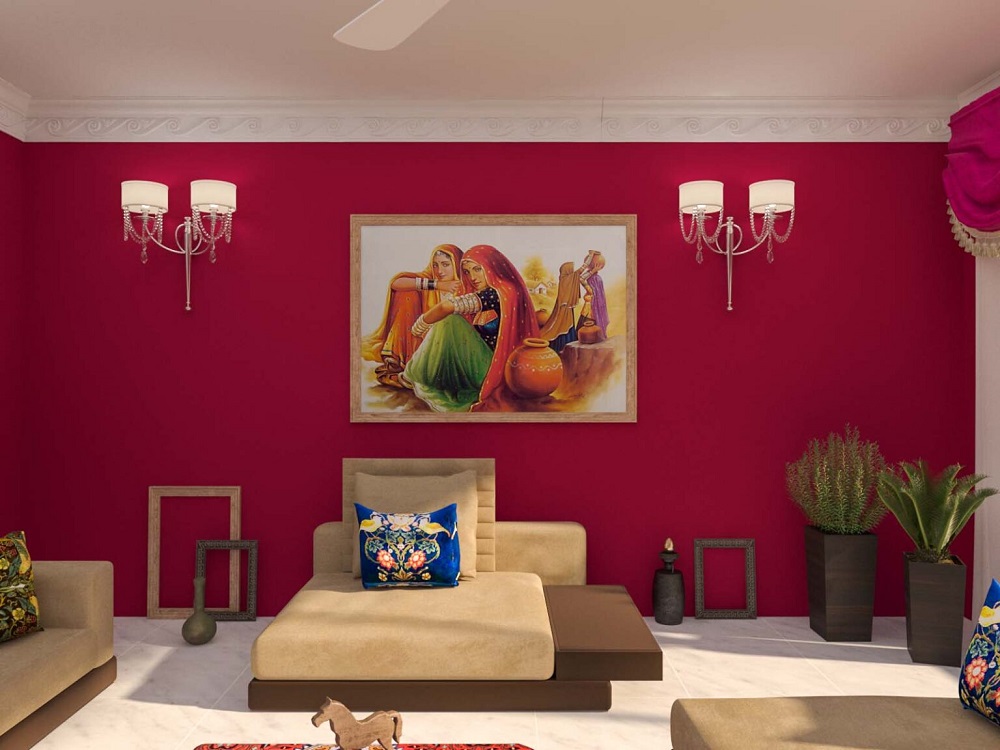 How to Find the Best Home Painting Services in Rajasthan
Numerous painting businesses make claims to provide the greatest services. How do you find the right one to work for you? Picking a business that takes pride in what it does is a good choice. You will discover crucial information in this text that you should keep in mind while choosing the next painting contractor.
Your personality is directly reflected in the colours of your room. Choose the best wall paint colours to make a royal living room design if you want to make a cluttered space look tranquil or if you want to brighten up a dreary area. Additionally, the paint's quality is just as significant as its colour. Therefore, while selecting the ideal wall paint colours for painting a house, you must be very careful. For the greatest paint choice, you should keep in mind a few important factors.
Research
It is a good idea to do considerable research on the business and the services provided before you call any painters. For instance, there's a chance this isn't the greatest firm to work with if they focus a lot on commercial painting when you want residential painting done. Before you begin the research process, be sure you know what you want to accomplish.
Focus on the reviews
You should be aware that reviews paint an image of the painting company's reputation. For instance, if a business receives a lot of bad feedback, there may be genuine problems and many unhappy consumers. Finding businesses with favourable evaluations is a smart move.
Take multiple quotes
You must contact the businesses after researching a few contractors you think are a suitable fit and gaining an understanding of what to anticipate from a painting service. There are specific questions you should ask a painting business when requesting a quote. You should, for instance, inquire about their timeline. Will they finish the task by the deadline? What will their prices be? Are the colours you want available? Before continuing with the process, make sure you can meet any unique requirements.
Dig for the questions
You need to ask specific questions to see if the painting company you are employing is the proper one. By doing this, you can select businesses that have experience from among the possibilities that are provided. Make careful to find a painting contractor and ask about the safety of the chemicals used if you need interior painting done. Most of the time, questionable businesses use cheap paints with a lot of pollutants.
Focus on little details
All of the aforementioned variables should be taken into account when choosing a painting company, not just the one with the cheapest quote. Make sure you obtain a formal contract after choosing the painting contractor. Consult the business and make sure everything is done in accordance with the written agreement if it doesn't seem right to you.
The bottom line
Remember the phrase "All that glitters is not gold" and avoid making a hasty decision to buy an expensive brand. Everything that costs a lot might not be of high quality. Because painting is so chaotic, we don't get to paint our house very often and give it a vibe of a royal living room design. Therefore, it is advised to choose long-lasting paint, particularly for outside painting.
Recent years have seen a significant improvement in exterior paints. They are more resilient and less prone to cracking and fading when taken as a whole.
Popular post
Popular Tags