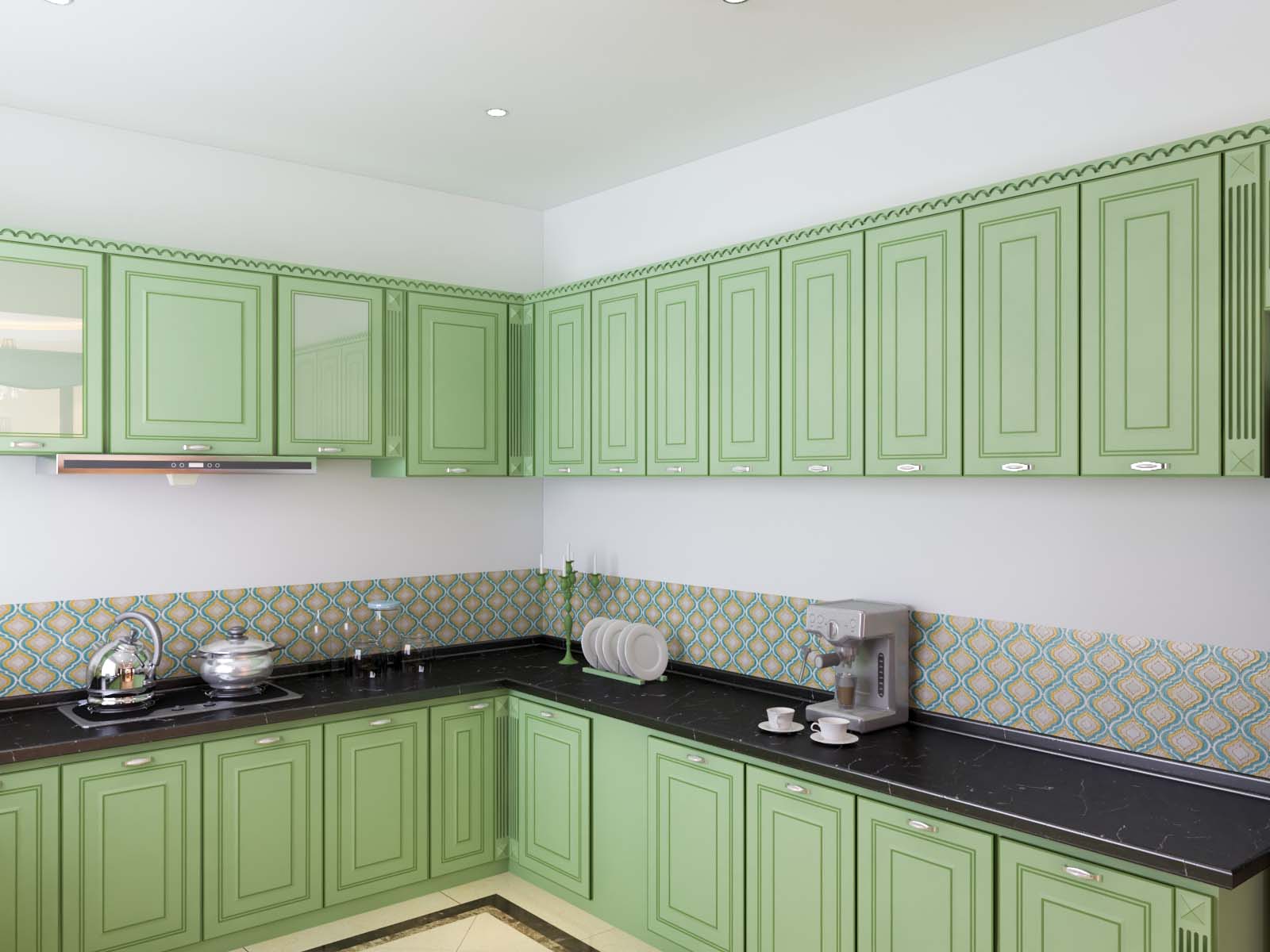 Beautiful & Unique Kitchen Ideas
Choosing a beautiful kitchen design can be difficult when the Internet is flooded with ideas of modern kitchen designs. We bring you some of the best and unique kitchen design ideas to help you cleverly decorate your kitchen space. So, let's start the journey!
The beautiful kitchen is perfect for creating a comfortable space where you can meet and have dinner. For many, kitchens are a popular place to laugh, talk, or share. To spend most of your time in a well-designed kitchen, you need to come up with amazing kitchen design ideas to inspire you to create a unique look for your favorite space.
Whether your style is classic, modern or casual, scroll down to find unique kitchen designs and useful kitchen design tips to help you transform your kitchen.
Types of Beautiful Kitchen Designs
Straight Kitchen Design
The stylish straight kitchen is a single-wall kitchen with a countertop and sinks on one side. This kitchen layout is best for small kitchen areas, preferably studio apartments, because it not only provides just the right amount of cooking space but can also be converted into a compact dining area after cooking.
U-shaped Kitchen Design
The U-shaped kitchen is a classic kitchen design that provides storage space and storage options for all household appliances on the stove. There is an additional dining area, a spacious stove, and ample dining space. This type of kitchen is very suitable for large spaces, so there is enough space between them for easy movement and work.
Parallel Kitchen Design
"Parallel kitchen", as the name suggests, is a partition with two walls and a corridor. It has a cabinet with no corner cabinet space above and below the counter. This is a kitchen design suitable for large units because it takes up less floor space and provides more space for the top and bottom cabinets.
L-shaped Kitchen Design
One of the most suitable kitchen layouts for studio apartments or small and medium-sized apartments is the L-shaped kitchen. Both sides of it provide ample storage space and electrical appliances, while the other sides are open and can accommodate a small round dining table that can accommodate three to four people.
Tips to Enhance Kitchen Designs
● Look for brightly colored, intricately designed tiles that can be placed behind the stove.
● Several open shelves on the kitchen wall can help you give the decorations your taste. You can place famous brand mugs, framed artwork, flowerpots, or recipes.
● Built-in or folding tables are perfect for compact kitchens. This idea provides you with ample space and helps your whole family get together and please their taste buds.
● The monochrome color palette will never go out of style, and it also allows you to update your kitchen by adding or removing other kitchen items.
● If you don't like black and white, then you can try to highlight the color of the cabinets to match the kitchen interior. You can combine kitchen tiles with cabinets to make your kitchen bright and attractive.
Browse the beautiful kitchen designs creative photo gallery to learn why Design Ideas is the best experience for perfect home decoration and unique kitchen designs.

Popular post
Popular Tags