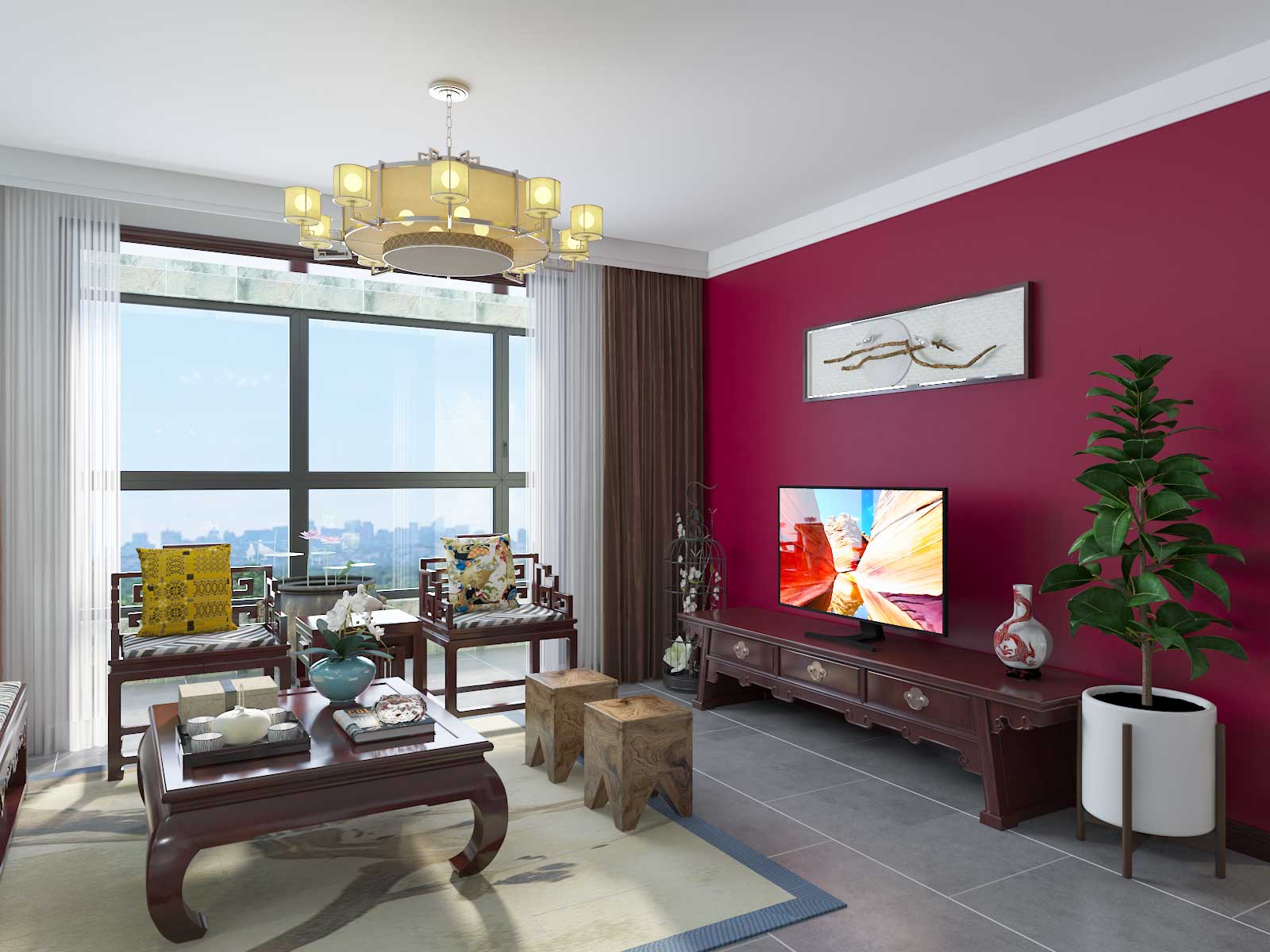 Vastu Approved Colours For Positivity & Prosperity In Living Room
An ancient science aimed at enhancing abundance, Vastu is known to play a crucial role in bringing prosperity through the design of a home. Along with being excellent mood dictators, colours hold huge importance in Vastu Shastra as well. Different hues are suitable for different rooms. For instance, the paint shades perfect for your kitchen are not good for the living room. However, there may be some overlaps. If you want your living room to harness positive energy and prosperity, then adding elements in these Vastu colours during renovation or designing.
Following are the best Vastu-approved living room colours:
#1: Blue for calmness
The universal favorite, blue is Vastu-friendly as well. This color is known to emit tranquility and contentment, the vibes of which are required at a space where friends and family members gather. To reap its benefits, you don't need an all-blue wash. For infusing incredible designs with a splash of colour, you can consider blue-toned upholstery or accent pieces.
#2: Green for healing
Bright and evergreen, green is an exceptionally soothing color. Since it is associated with the shades of nature, it invokes a calming image that is perfect to channelize into your living room. Almost all shades of green represent growth and healing, which create an ideal ambiance for tête-à-tête with your loved ones. You can infuse through décor and plants in case you find an all-green wall too overwhelming.
#3: Yellow for optimism and wealth
For a happy home, yellow is the perfect paint colour. For brightening up any space and perking up moods, if there is any pop of colour, it is yellow! The colour is associated with optimism, openness, and wealth. Yellow also makes space looks bigger and brighter than it actually is. For the much-needed positivity, you can use it in moderation (false ceilings, accent walls, etc.).
#4: Beige for relaxation
Speaking of neutral shades and sober palettes, beige is a clear winner. If you are confused about picking up shades for your living room, then consider beige as you cannot go wrong with it ever. The color is associated with positivity and prosperity, along with being relaxing and comforting as well. Including beige into your living space colour space is easy as well. You just need to switch out the carpet and drapes, or upgrade the couch upholstery, if required.
#5: Tan for humility and happiness
Tan channels an earthy tone quite similar to beige. This color is perfect for channelizing a humble and grounded atmosphere into your living room. Light on the eyes, tan makes any space pleasant where you can enjoy a thoughtful conversation with your guests and family.
Pro Tip: Consider the direction of your living room before picking up any Vastu-approved living room colours. You should analyse beforehand the amount of sunlight your room gets and the kind of furniture there is. This will help you in better judgment regarding which colour will be ideal for your living room.
Popular post
Popular Tags