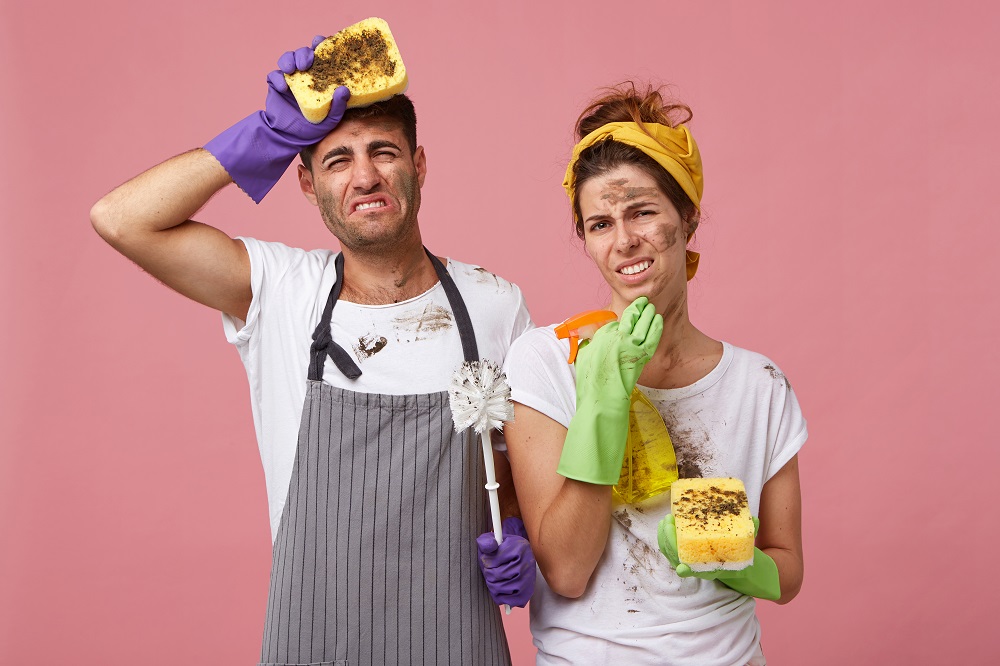 Avoid these mistakes while painting your home
 if your home has started to look quite old and worn out, then the best way to fix the problem is to repaint it. This way, it will look new and shiny. Of course, you can hire an expert for that, but if you are interested in doing it yourself and saving your money, then here are some common mistakes that you should avoid during home painting.
 Painting over old paint
Painting over the old pain is a common mistake that many people make. This is completely wrong. First of all, you have to scrape the old and chipping paint using a paint scraper and clean the walls with a wet cloth. After that, you can start repainting the walls. 
 Not using painter's tape
This is mandatory if you want to do a perfect job. When home painting, you should use it in tricky corners and make it look mess-free. Once the paint dries off, make sure to remove the tape.  
Allowing other surfaces to get painted on
When painting your walls, it is quite normal that the paint spills. You cannot prevent it sometimes. However, if you cover the other surfaces before you start painting, then they will be protected.  
Painting without using a primer
Just like your face makeup, your walls also require a primer before painting. It helps in the easy application of paint and also enhances the beauty of the walls.  
Over-dipping the brush
The brush should not be dipped fully into the paint. You should dip only the tip and then remove the excess paint before you begin to paint. This way, there will not be any excess paint on the walls than required. Thus, the overall result would be great!
Applying a new coat before the previous one dries
After you have put the first coat of paint on the walls, wait for it to try before you apply the second coat. Peeling of the paint, in the long run, may occur if you apply the second coat on wet paint that is not fully dry. It can also lead to uneven brush strokes.  
Not starting with the ceilings
Never paint the ceiling before painting the walls. It is quite impossible to paint the ceiling without making a mess. The paint may spill on the walls as well. Thus, start with ceilings first and paint walls later. By doing this, you can hide any spill that happened while painting the ceiling. 
British Paints is the best when it comes to home painting. Its products range from wall care to maintenance and industrial solutions like epoxy coatings. The most popular products of the company are Glo Advanced, Expa Cool, Shingar Advanced, British Emulsion, Master Blaster, and Acri-Silk. Its colorful history dates back to 1947 with its genesis in 1919 in Britain. It is taking care of innumerable project verticals in the industrial as well as retail sectors. Its modern units are located in Uttar Pradesh, Jammu & Kashmir, Andhra Pradesh, and Assam. 
Popular post
Popular Tags