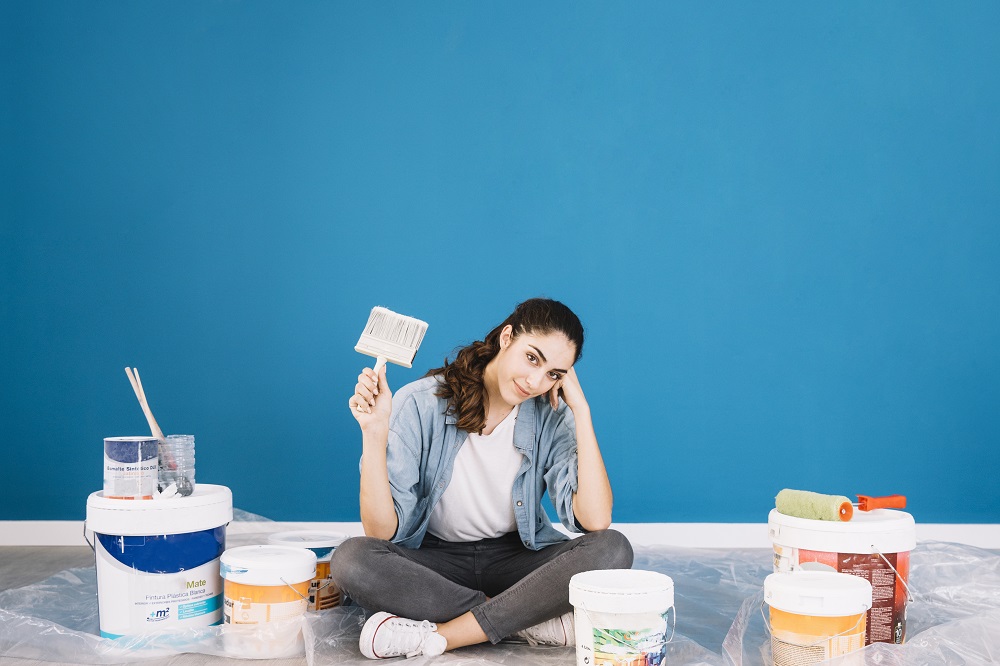 Incredible colour combinations for your home's exterior walls
If you want your home to reflect your personality and taste or want to impress onlookers, then how it looks on the outside matters so much. Therefore, picking the right colour combination is crucial. However, choosing the right colour combination for your house exteriors requires some research. Because if you end up choosing the wrong one, then the results will be something embarrassing, funny, or just ugly. Thus, in this article, we present the best colour combinations for your home's exterior walls that will suit the preferences of people with varied choices.  
Peach and white
Most people go with white–the classiest colour! However, you can opt for the peach and white colour combination for the exterior walls of your home for added appeal. With this combination, you can never go wrong, whether it is an independent home or a building. A look of elegance and sophistication is offered by these hues. Calm and clean, white and peach are perfect if you are not a fan of bold colours and want the outer walls of your home to be in neutral shades.  
Tangerine and yellow
If you like bright colours then tempting tangerine and jovial yellow will make for an incredible home exterior wall colour combination. You can use white or ivory shades for your window trims if you want to accentuate your sharp architectural specifics.
Yellow, grey, blue, and cream
There is a saying that "Too many cooks spoil the broth". However, this is not true in the case of exterior wall colours. You can never go wrong if you know which colours to use and how to use them. If applied properly, then yellow, grey, blue and cream look extremely great on house exteriors. Though, the walls need to be strategically painted. Lighter colours should be used more generously. This paints exterior colour combination can instantly lift your mood.  
Cream and red
In India as well as abroad, it is a very common home colour design. It offers a traditional yet modern feel. Many houses are adopting this colour combination as it gives a desi and classy vibe. If you want your home to look happy, cheerful, and bright, then choose this colour combination as red will really make the house pop!  
Indigo and white
White is a classic! If you want to add another shade to the exterior of your home, then it will pair well with white. The white and indigo paint exterior colour combination will surely look lovely and unique. The best way to make the most of this colour combination is to use white more than indigo. It is a highly popular colour combination for homes in metro cities. 
Thinking of painting your home exterior by giving it an all-new look, then allow British Paints experts to help you with colour preferences, combinations, durability, etc. that would augment the exquisiteness of your home. It is a well-known name in the market when it comes to painting exterior colour combinations in India. 
Popular post
Popular Tags