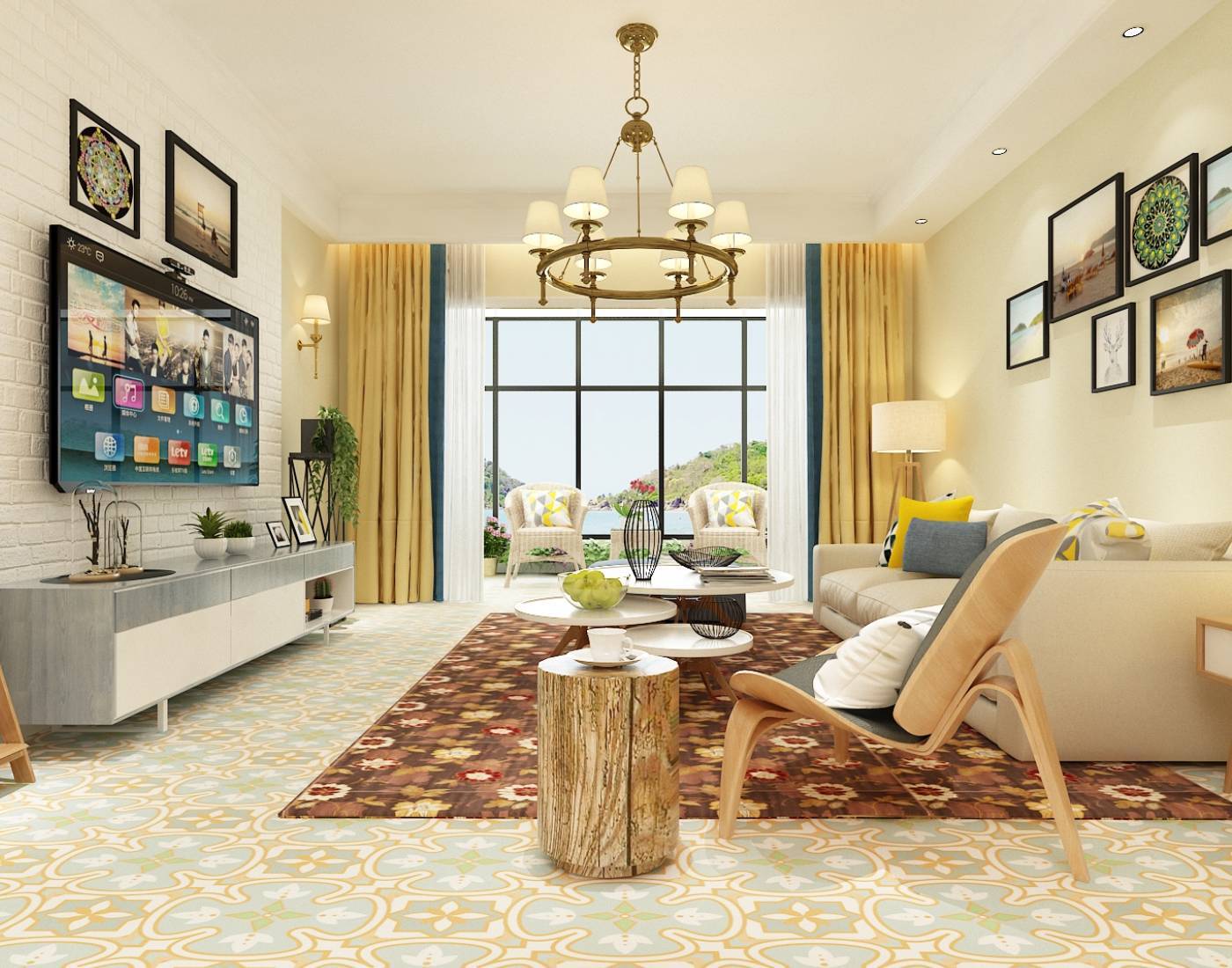 Give Your Living Area a Bohemian Look
a design like the Goa living room design? Then you require decor in the bohemian style, which is best characterised as raw and earthy. To create the ideal boho living room, you only need to discover the proper harmony of colours and other design components.
What Exactly Does Bohemian Style Mean?
Bohemian living room designs are sometimes associated with garish colours, tacky prints, and furnishings. All of it is true, but there is much more to it. Bohemian styles provide you with a lot of room to express your creativity. Regarding this kind of design, the only consideration that needs to be made is to maintain it appealingly warm.
The Best Bohemian Designs
Here are some creative suggestions to help you design the ideal bohemian living room:
Choose warm-colored furniture.
One of the best additions to bohemian living room decor is a statement sofa in warm hues like burnt orange. It instantly changes the room and gives it a bohemian vibe. To create an earthy atmosphere, use it with many indoor plants. Use mirrors on the wall in your living room when using statement furniture, especially big pieces. The appearance of space is created in your bohemian living area by a huge framed mirror.
To give it a tropical feel, combine this with rattan ottomans, side chairs, and other strewn pieces of furniture.
Throw Pillows and Rugs on The Floor


Throw cushions in various sizes are a staple of a boho living space. The room's boho aesthetic is enhanced by the use of throw cushions with botanical designs, textured upholstery, and vibrant weaved fabric. Even though the walls are a neutral colour, these throw cushions contribute to the carefree atmosphere that this design style aims to create.
Furthermore, woven carpets in various hues or even neutral tones will add to the idea for a goa living room decor. As a result, the space feels cosier and warmer. Throw pillows and rugs also give the space a much more relaxed appearance, giving your visitors more room to sit and unwind.
Sparkling Fairy Lights and String Lights


Nothing enhances a space's drama and detail like string or fairy lights. To create the dreamy atmosphere that bohemian designs and settings are known for, you can run it across the roof, over sheer curtains, or even around windows.
Warm string lights are perfect for your bohemian living room ideas. Even daytime lighting is ideal. Keeping things as natural as possible is the philosophy behind any Boho design. This is the reason why you must stay away from coloured lights unless you want to highlight particular corners or spaces in your room.
The essential thing to keep in mind while designing a Bohemian living room is to make it look nomadic. It is a collection of items that you have gathered over time and assembled to produce a peaceful environment. We specialise in developing these types of rooms at HomeLane. Your ideas will be properly captured and brought to life by our talented architects and designers, who will create cozy rooms that you will adore.
Popular post
Popular Tags