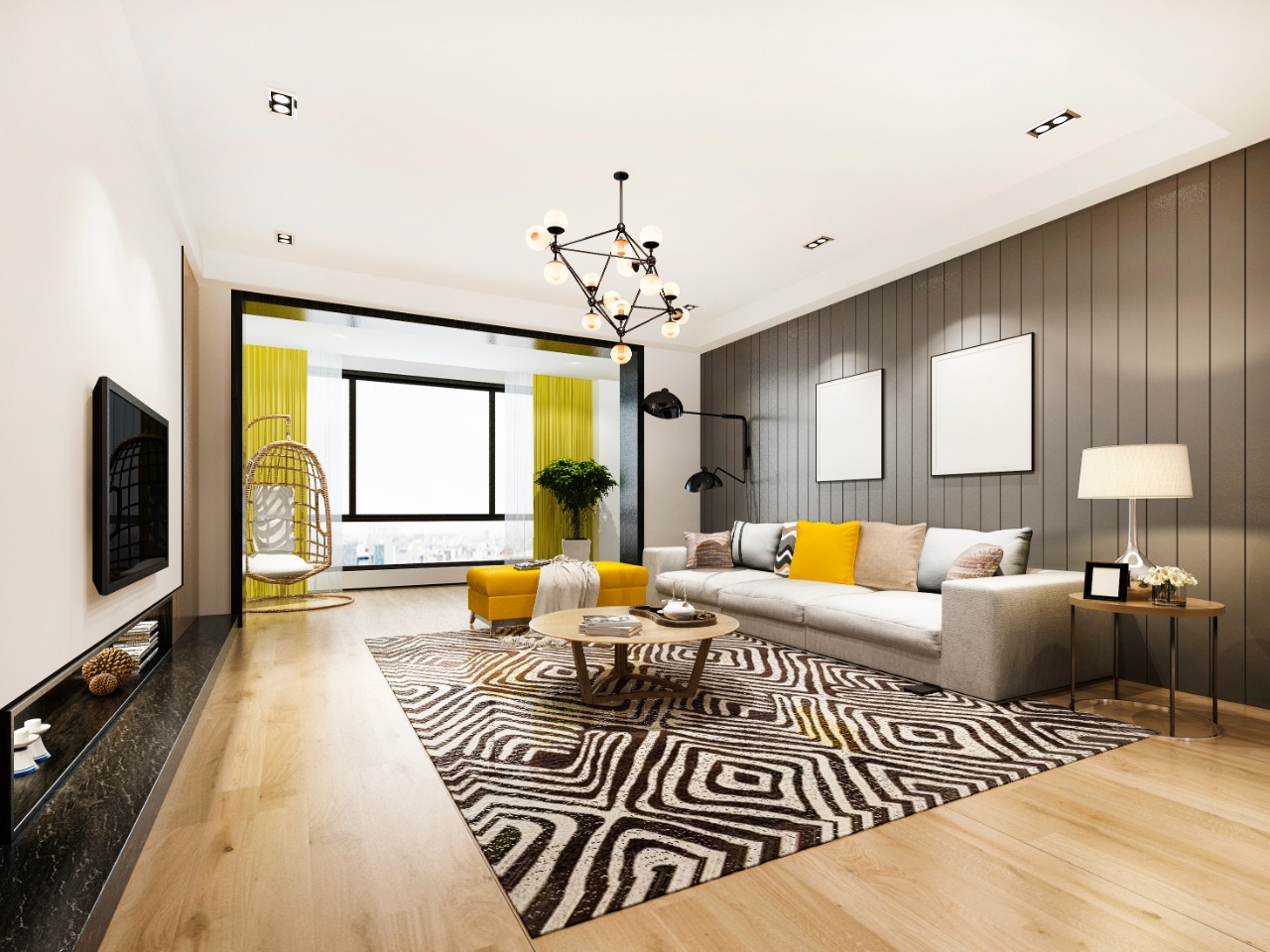 Top decor ideas for living rooms
A living room is the most important space in your home. You spend a lot of time of your life in this room relaxing with family, chilling with friends, watching TV with your kids, spending quality time with your partner, and a lot more. Therefore, the living room should be your haven and it should comprise all features that make you feel comfortable and happy. To make it happen, sensible planning and designing are needed for your living room. In order to enhance its beauty and make the most of tight spaces, the right colours, accessories, and lights should be used in thrilling ways.
Top decor ideas for living rooms
· By using two textures on the same wall, an illusion of more space can be created in your living room. These textures can separate two zones of the living and the dining areas. With a shot of fresh colours and vibrant accessories, your living room will look warm, welcoming, refreshing, and youthful. For anchoring the sitting area, you can also have an accent wall in white color. It will also provide visual relief to the darker palette of the room.
· The beauty of a normal-looking living room can be enhanced by the perfect composition of wall patterns and wall colours. A subtle background to otherwise neat furniture can be created with lively patterns on the floor. The ultimate magic can be created with black-and-white frames on the wall, white light, and grey sofa.
· The living room can be given a classic European feel by placing a cherry-red sofa and vintage light. If you have a compact living room, then buy a lamp that is big on top but small below. The centre table should leave sufficient space for smooth movement. A carpet can be put below this whole arrangement. A more defined look and feel will be given to the space with this.
· Put a bright sofa along with clean-lined minimal furniture pieces to give a modern and energising feel to your living area. A flawless transition from the indoors to the outdoors can be made with the help of full-length curtains. A cluster of framed pictures can add depth to a narrow wall.
· Decorate your tight living room by using an L-shaped sofa if you want to make the most of the corner space available. Define the sitting area by placing the sofa against the full-length window. It can be brought into further focus by placing a lamp and carpet. Shades such as creams, greys, and beiges are the best in case you have a compact living space.
· If you layer the background to the sofa cleverly, then you make the space in your living room appear bigger than it actually is. Infuse your living room with charm by using soft and soothing colours and textures. The sense of spaciousness will be further heightened.
If you are planning to decorate your living room by giving it an all-new look, then allow British Paints experts to help you with colour preferences, combinations, durability, and anything that would augment the beauty of the most special place of your home.

Popular post
Popular Tags