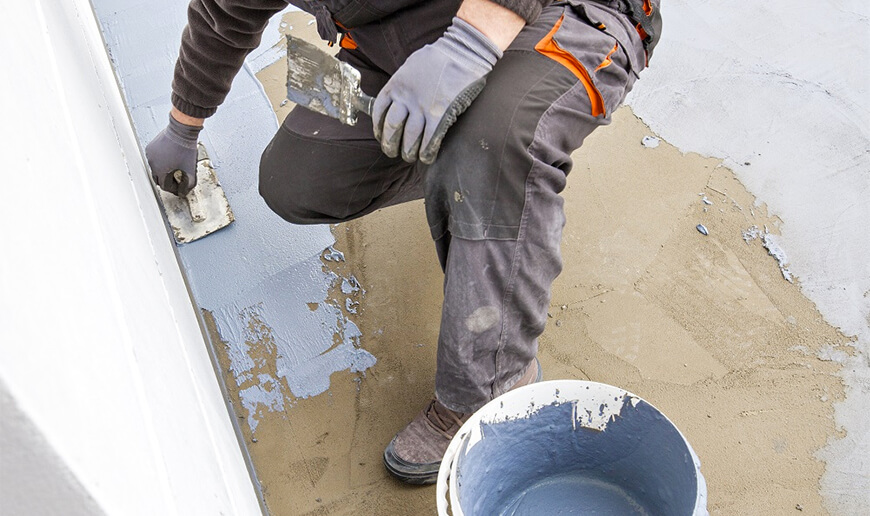 Reflective Roof Painting and Its Crazy Benefits!
Are you planning on renovating your roof? If yes, you are at the absolute right place. Reflective Roof Painting is the newest craze, and we are hooked.
Reflective Roof Painting or Reflective Roof Coating uses a more durable, thick paint and high tensile strength. Roof paints have a high viscosity and can be sprayed, brushed, or rolled on.
Read on to more about some of the benefits of Reflective Roof Painting.
Top Benefits of Reflective Roof Painting
Building Remains Cool
These Reflective paints cut down on the solar heat gain on the relatively darker coloured roof. Roofs are generally made of a dark colour that tends to absorb a lot of heat which might get problematic in the time to come.
Reflective and white colour Roof Painting doesn't absorb the rays of the sun. They reflect the sun's rays and thus, reduce the temperature of the building.
Reduced Energy Expenses
Since the building remains cool enough, you don't need to stress about getting the best air conditioner or cooler in place. It is a huge relief in summer. With Reflective Roof Painting, you rest assured to save up a lot of your hard-earned money on energy expenses.
Not just that, you also reduce the carbon footprint by a huge margin. Since the environmental laws are pretty strict, a reflective rooftop is a blessing that helps you comply with the maximum emission limits.
Say Goodbye to Roof Leaks
Are you experiencing roof leaks? Getting tiny droplets of rain all in your couch area? Well, Reflective Roof painting could be a great option for you. Why? An extra layer of coat or paint on the roof protects it from any of these potential leaks.
You can also save your roof from mould damage and mildew, among others. These growths, in turn, increase the leak frequency in the roof, which leads to an array of issues.
We suggest you go for professional roof painters who are bound to bring the best of their skills in coating the roof and preventing any issues.
Your House Value Increases
While most of your reasons for opting for Reflective roof painting have more to do with the consumer-based value, this reason is rather seller-based. What about a person who is thinking of buying a great house with a dependable roof?
A Reflective coated roof will always be more maintained and better priced in the market. With good quality paints, patience, and time, you will make the best out of the entire house.
Roof Life Increases
If your roof looks like the sturdiest option in the market, it is reliable to buy it. The painting on the roof gives it a new and long life. More life for your roof means more time before you switch to a new roof.
Additionally, this reduces the roofing materials landing up in landfills.
How should Old Roofs inculcate Reflective roof paints?
We have some details to tell if you don't have a new roof and want to work with your present roof and reflective paints.
· Go for a rather good paint company to get the best of services
· Most of these paints consist of 150% plastic along with 100% silicone
· Moreover, you are promised protection along with waterproofing capabilities
Parting Thoughts
That's it from our side! With these uber cool features and the cost-benefit analysis, a Reflective Roof Painting would be a definite answer to this question. All the best to you!
Popular post
Popular Tags