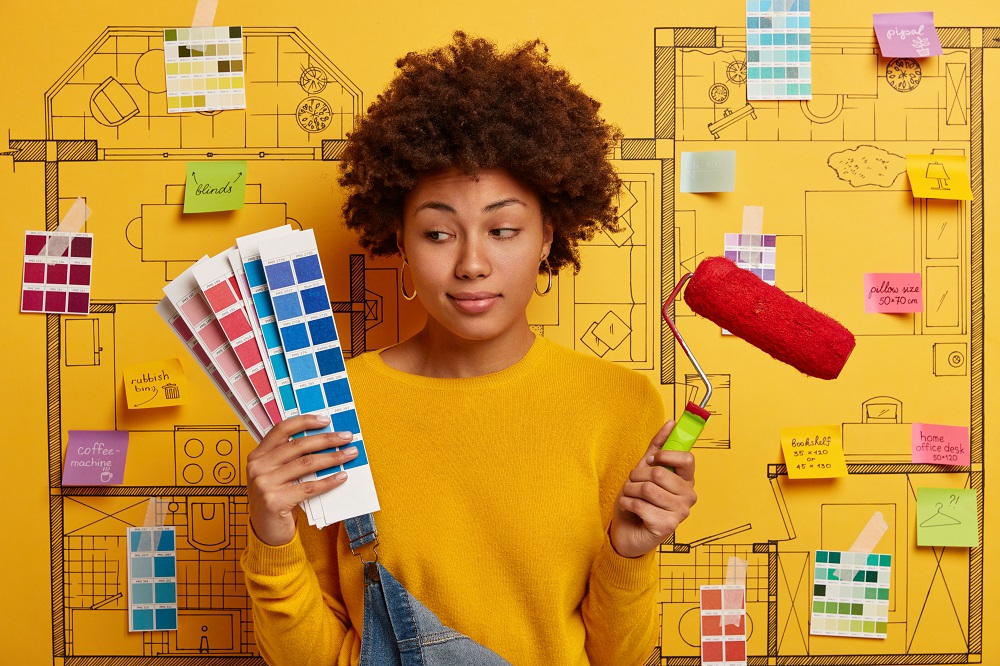 Here's How you can select the Right Exterior Paint for your Home
The interior paint of your home reflects your personality. On the other hand, exterior paints speak to your sense of style and stand out in the entire street. There are various factors that you should consider when selecting an exterior paint colour for your home. Through this article, we will help you in making the important decision of choosing the right exterior home wall paint.
Introduction to exterior paint colours
You should choose such an exterior paint that is capable of withstanding harsh weather. It should also retain a fresh look whether it is harsh summers, chill winters, or torrential monsoons. The selected paint should look amazing. In addition to that, it should also provide protection to your home from temperature variations, moisture, and fading. Most importantly, make sure that you are sticking to your specified budget in choosing a paint that is cost-effective and durable. That's why it is very important to make the right choice.
For the walls, there are different choices available ranging from the least costing whitewash to costly cement-based paints, textured paints, acrylic paints, oil-based paints, and high-end emulsion paints. For your door and window frames, railings, window grills, etc., enamel paints are the best.
Work with the architectural style
Your chosen exterior home wall paint should be in harmony with the character of your home. Also, it should enhance the most beautiful features. In case the architectural design of your home is simple, then you will need fewer colours. For modern homes, only one or two colours are enough. But for traditional homes having cornices, mouldings, and columns, you will need four or more paint colours for highlighting the splendour of each architectural element.
In case your home is in a gated community, then there may be some rules already regarding the exterior design character and elements of your building. Thus, you should check with the builders before you begin your painting project. And if there are no rules as such, then you are free to choose whatever you want to do. Be bold, be unique, and paint your home in a way so that it stands out in the crowd. It's your choice after all!
Choose the exterior wall colour palette
Pay attention to the details: In case your home has gorgeous architectural details such as eaves boards or ornamental window brackets, then you should use a shade in the same colour family that complements the main walls but is still different. Painting them in the same shade as the walls is a bad idea as it will make them invisible. Also, the exclusiveness of the fine detailing will be lost. Pick a colour that is in sharp contrast if you want to highlight these extra elements dramatically.
Doors and window shutters: Choosing the right paint shade for your doors and window shutters is very important. First, decide whether you want to stand apart or blend in with the neighbourhood. Some of the popular choices in bright colours are red, blue, green, and yellow. On the other hand, white or natural wood is a safe choice.
Planning to paint your home? If yes, then trust none other than the best- British Paints. Before making the final decision, consult its experts, who will suggest you the best product based on the amount of moisture and sun your home is exposed to. The reliable paint company has more than 50 branch offices and 12,000 channel partners spread across India. Its modern units are located in Uttar Pradesh, Jammu & Kashmir, Andhra Pradesh, and Assam.
Popular post
Popular Tags