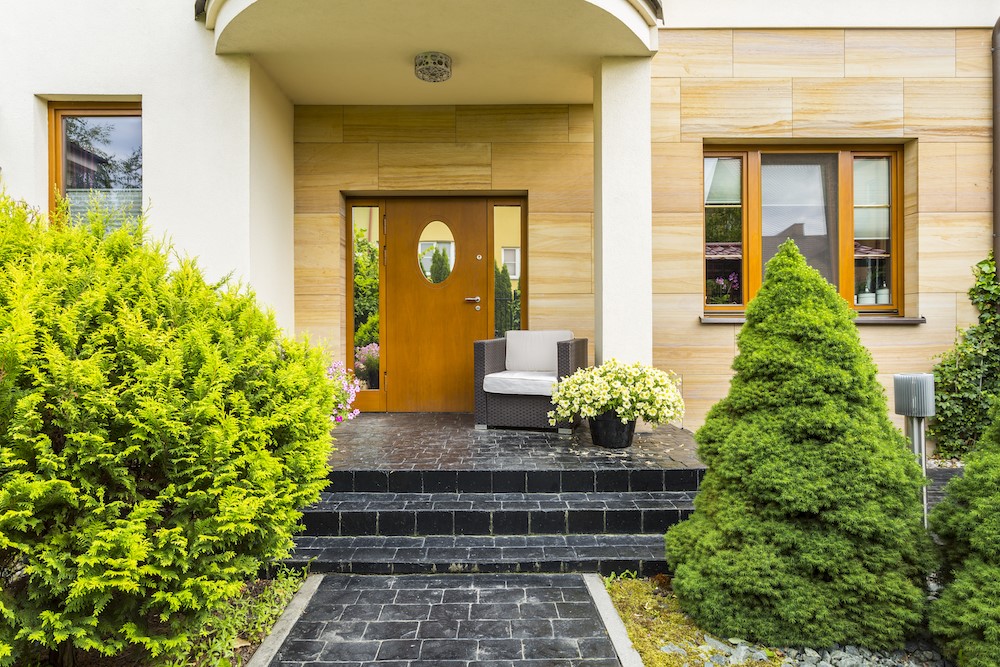 Exterior Wall Paint Color Combination to inspire you for beautiful exteriors
The exteriors are the first thing someone sees as soon as they enter your house. Hence, the rule of first impression is the last impression correctly applies here. Unlike interiors, painting your exteriors does not come with a series of works to be taken care of. For instance, tasks like moving furniture, protecting the flooring, etc. Hence, it can be a hassle-free job provided you do it right.
We have always believed that the inspiration to paint your exteriors should come from the nature. The color inspirations should come from those places that bring an organic vision to the exterior of your home. Also, it's important to understand the architecture of the home as well as the surroundings and ponder upon the durability of the wall paint before you pick the right color palette.
Here are some of the ideal color combinations that you can go with for the exteriors:
Shades of White and Yellow with a tint of brown
A uniform tone of peaceful white seems like the perfect color for your exteriors. Plus, a small splash of color against neutral tones will go a long way since, you're letting the different shades of brown dominate the area and introducing yellow as a pop of color to give your house a contemporary, youthful vibe.
Creamy Maroon
Complimenting a dark shade with a lighter one has long been in trend. You can go for a half-and-half look by balancing the upper half maroon with the softer breeze of cream. This way your house will stand out from the rest without even causing trouble to the eye that mostly dark colors do.
Red/Orange with Grey
Red and orange have been the go-to paint color choice for most decors. The energetic vibes of these colors create a happy tone in our house. In case you're not a major fan of pop colors, you can leave the red and the orange as a color accent. Also, you can try toning-down the shade with a combination of grey or rust.
Bluish White
Introducing the safest pick from our color palette that's easy-going as well as calm and serene. You can paint the base of your dream home a bluish-white and the roof a dark blue for contrast. Keep the doors and windows a classic brown, so that it doesn't hamper the well-streamlined aesthetics.
Now that you know your shades, make sure to only contact the best paint company in India with expert trained professionals.

Popular post
Popular Tags