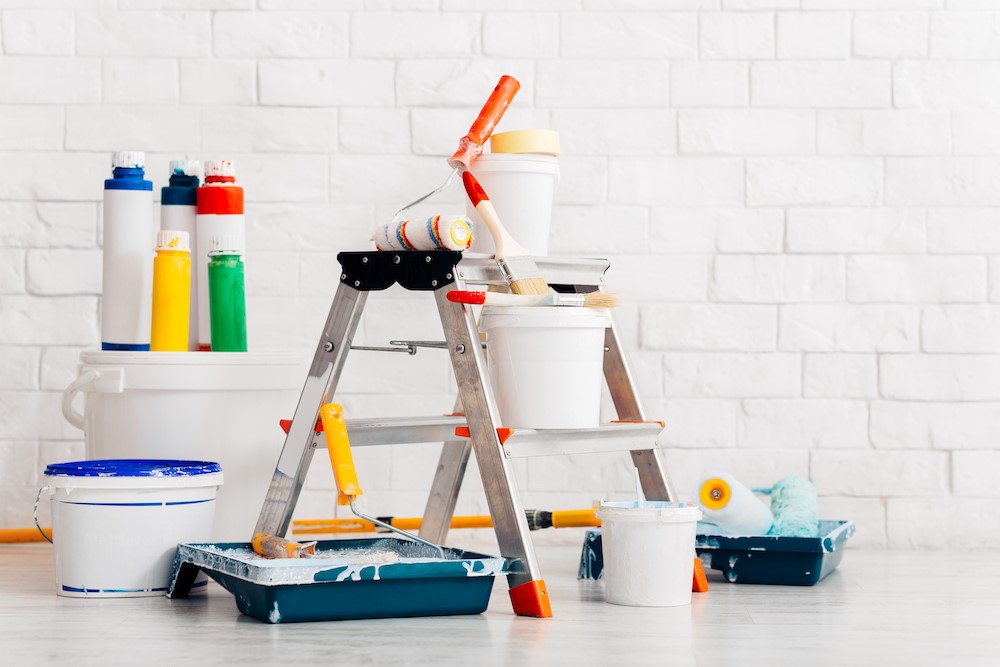 Beautiful wall colours Guide for your Home
Fashioning a space that gives a very relaxing vibe involves more than just selecting comfortable furniture. At some point in time or another, we have all pricked our heads on deciding the paint for our house. It's quite a riddle that everyone goes through. It would be no hyperbole to say that wall colour is the backbone of any house decor. It sometimes just takes a fresh smooth coat of paint to reenergize a space and fill it with possibilities.
When the outside world is filled with chaos and negativity, a calming interior works as a great catalyst to bring in warmth and positivity. Take some inspiration from these tips that might just inspire you to pick up a paintbrush and mellow out.
Go natural
Light blue hues never fail to brighten the room with subtle cosiness. Likewise, greens will make you feel like you're relaxing among nature. It's a perfect blend that makes your space feel larger and airier.
Blush pink
A blush coloured paint when played with natural furniture and plants scream relaxation. It's a perfect cocoon that brings the freshness and positivity of exteriors in your interiors.
Sage grey
Add a deep grey with an undertone of green on your walls for a rustic and tranquil space. The cosiness of a soft green is unparalleled and its an epitome of stress relief. Not too grey, not too violet, you can also choose mauve, which is totally soothing.
Yellow fellow
Yellow radiates energy, positivity and warmth. Keep it simple and let it mix well with your furniture and mood to give warmth and calmness to your space. It gives your space the right amount of liveliness, without being too overbearing.
Classic whites
Nothing sets the tone for a clean and crisp view than the colour white. Whether it's adding a peaceful or calm touch to your space or radiating more light in the room it never goes out of trend. Also, off white invite you to lounge all day long.
Popular post
Popular Tags