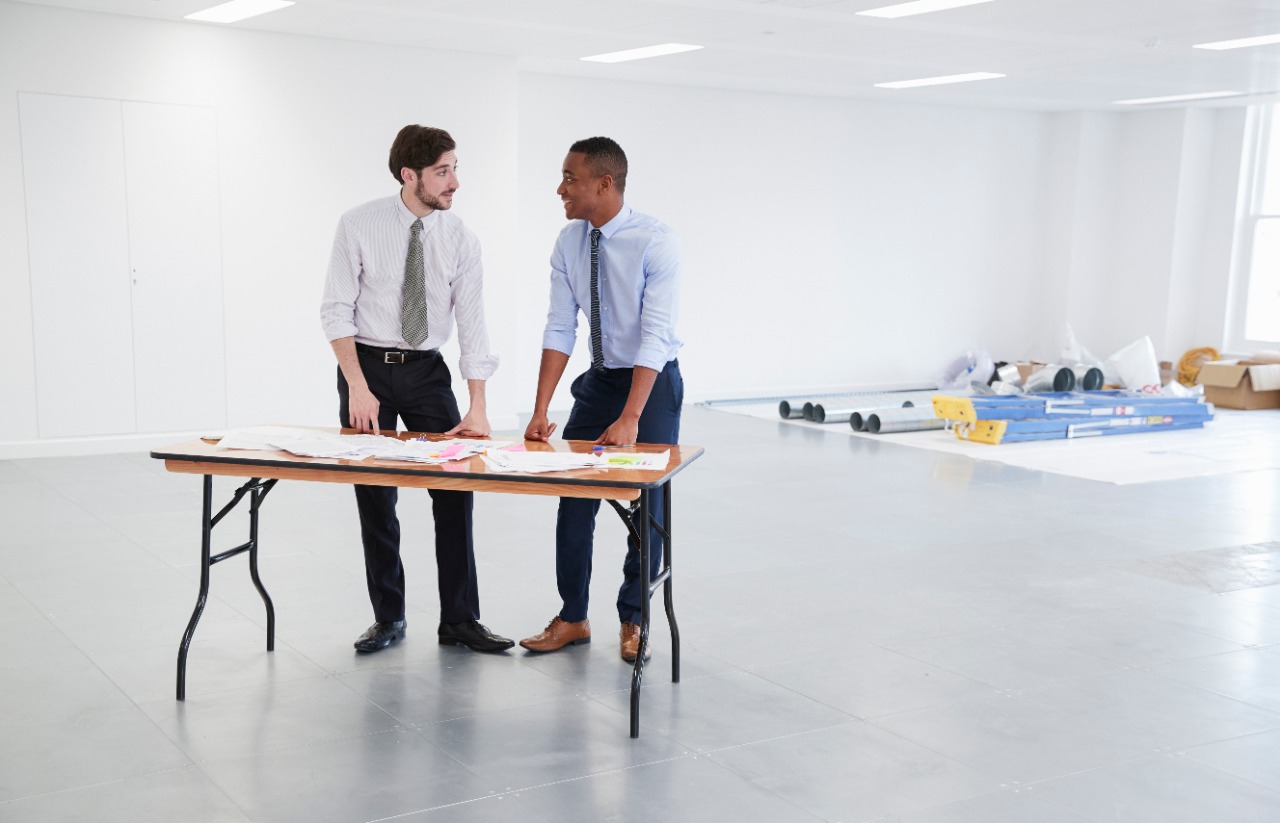 Benefits of Painting Your Office Space
Is your workplace in need of a facelift, but you're hesitant to invest money in your company's building? That's alright, but you might want to take a moment to think about how long it's been since you painted your workplace. If the answer was more than a few years ago, you'd need to hire a professional painter.
There is a lot more to it than you would think about the colour of your office. In addition to affecting how companies operate, office paint may significantly impact how the company is perceived.
Let's look at some of the benefits of having your workplace painted.
1.
Enhance the Company's Public Image
One of the most common reasons for a company to re-paint its offices is to strengthen its brand image. The use of specific colours will aid in maintaining the office's clean and fresh appearance.
2.
Painting is Economical
When you hire a professional painter to give your business a fresh coat of paint, you'll save a significant amount of money. A new coat of paint may attract more potential workers and clients.
3.
Improve Productivity
Employee morale and productivity may soar when an office introduces a new colour scheme. According to scientific research, colours have been shown to influence our emotions. The cost of painting a commercial space is low, resulting in a fresh new look.
4.
Water Damage
Water damage is most likely to blame if you detect stains on your workplace walls or ceiling. A paint job is long overdue if too much moisture is in the air. Before painting, get any damage repaired by a qualified painter.
Planning and Execution of a Commercial Painting Job
It's more difficult to paint an already occupied building than paint an empty one. To make the project go more smoothly, you'll need to take some actions.
Make Sure You Hire the Right Contractor
An experienced contractor can make recommendations for the project execution that will not disrupt production.
Consider Painting during Off-Sessions
Use a time when most people aren't there to paint the busiest places. If the painting company is open to it, you might want to think about having the work done after office hours or on the weekends.
Pick Paints That are Safe to Use
Low-or no-VOC paints should be used in all commercial areas. Plan ahead of time with the painting contractor.
What Are Some Good Workplace Colours?
Changing the office ambiance is an easy approach to get your staff more engaged and productive. Consider the following colour schemes:
Blue
The colour blue has the most relaxing and productive effects on employees. Blue is recognised to stimulate the mind and keep workers engaged, especially in repetitive activities. It's also a good idea to use it in locations like doctor's offices, where patients may be frightened or anxious.
Green
Shades like green can help employees and clients feel more at ease during meetings in the workplace due to their calming effect. It can help convey a sense of peace and tranquility to the atmosphere in the workplace.
Off-White
White is a common colour choice for many companies. A more subdued tone of white is preferable, as blinding white connotes a more restrictive workplace. A pearl or cream tint would work nicely for your office design as a base.
Grey
The colour grey conveys a sense of calm and balance. Grey is a versatile colour that may elicit a wide range of emotions depending on its use. Engineers are encouraged to utilise shades of grey that positively impact the mind and improve focus.
Endnotes
There are several more reasons why offices should be painted at least once every two to three years, if not more frequently. The paint on your office walls will play a significant role in creating a welcoming environment for your employees and clients.
Contact us for professional services and an impeccable paint job for your office space.
Popular post
Popular Tags