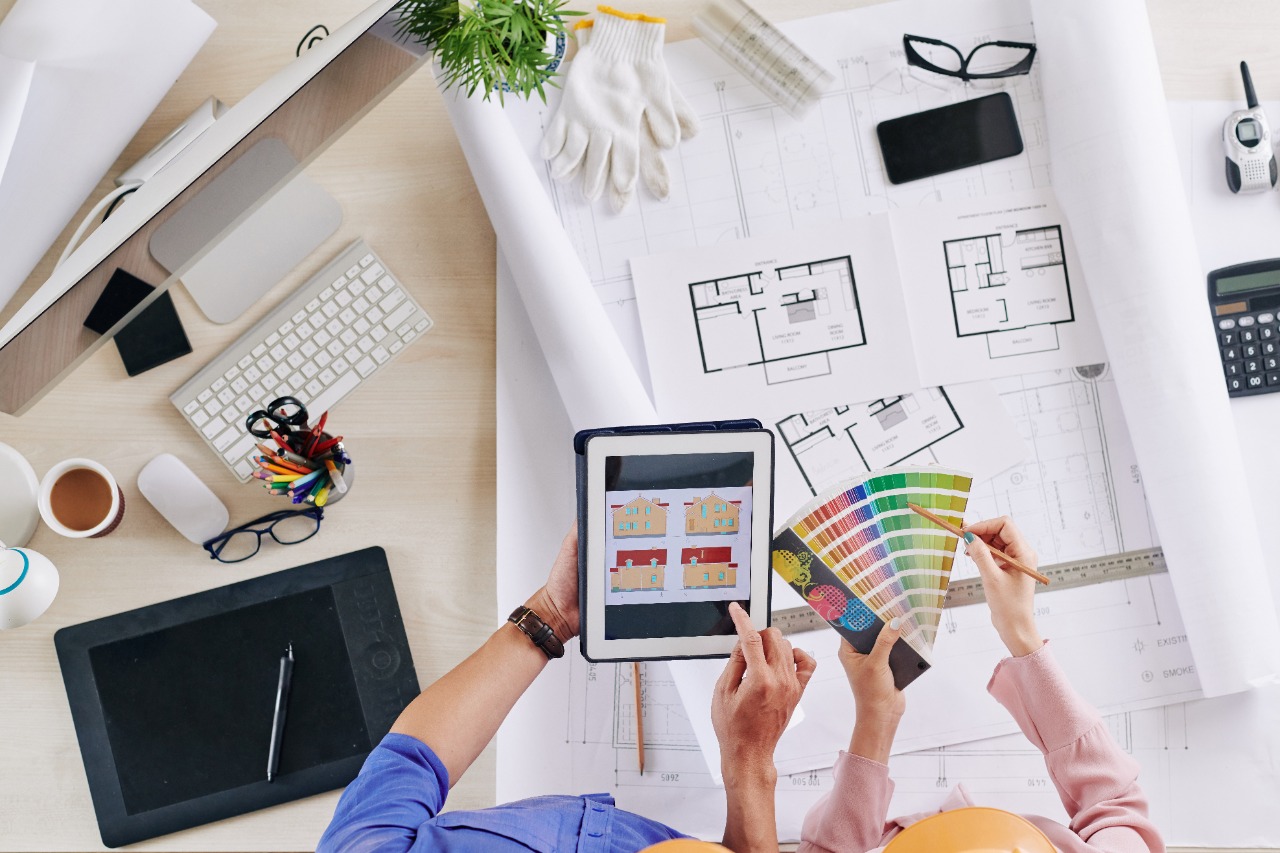 5 Winter Wall Colour Trends to Keep an Eye Out For
Winter is coming, and your home's interior design might benefit greatly from adding a personal touch throughout winter.
When the cold weather sets in, we can do more to our homes' interiors than just crank up the heat. With a new season, you have the opportunity to brighten your homes and your lives with some of the more popular seasonal colours.
Adding warm shades is easy when you know where to look and how to do it. This article suggests five warm colours to get your creative juices flowing.
1.
Orange
Grey has been a popular colour trend for a while now, but an all-grey look may be gloomy in the winter. While orange is warm, and has a friendly and creative vibe.
So, you can add warmth and character to a space by incorporating some orange accenting into a grey colour scheme.
Because of all the unpredictability in our lives, it's understandable that we seek soothing colours for our home decor. It's important to find colours that make us feel at home. Tanned orange, a peachy earthy tone of orange, is also a great choice.
2.
Greige
The combination of grey and beige has made greige one of the most popular paint colours. Choosing the proper shade of grey may be difficult, and this is why greige is becoming increasingly fashionable.
Beige might be a little too yellow or dull—in contrast, a combination of grey and beige provides a modern twist that is neither dull nor frigid. Depending on your preference, you may decide whether you want the colour to be colder or warmer.
3.
Red or Burgundy
Warmth, elegance, and richness can be added to an environment with burgundy, whether it is used as a focal wall or in smaller areas such as furnishings and accessories.
All in all, Indian winters are a time of celebration! So, choose tones like red and burgundy. These bright and cheery hues are a nod to the merry spirit of the season. You may rest assured that your guests will like it!
4.
Mustard
When it comes to warm and cheerful colours, nothing beats sunshine yellow. Introducing yellow into your interior design concept is a great way to make your space appear inviting because of its welcoming and social qualities.
You could also provide a mustard touch to your bedroom to add warmth and vitality to the colour scheme.
5.
Terracotta
It's all about terracotta these days in interior design. This deep, earthy colour combines with other neutrals to create a warm and inviting ambiance.
Terracotta is a gorgeous wall shade, but it also looks great in various textures, including some fabric. Throw in some terracotta pillows or bed throws for instant warmth in a room's design.
Tips on How to Incorporate Shades of Warm Colours
· Painting a wall burgundy will make it look closer than it is because of the effect of the colour's deep warmth. It may make a vast room feel more intimate by using this technique.
· Colours like red and orange are known to stimulate the appetite, making them excellent for use in the kitchen, dining area, or hallway.
Endnotes
Red, orange, and yellow tints are on the warm side of the colour wheel. These colours evoke images of fire and sunlight, making them excellent for the winter months when we want to add a little warmth and individuality to our surroundings.
A new season necessitates a new home improvement project. So, what are you waiting for? Contact us to make your home feel like a winter wonderland by incorporating these warm colours to decorate your walls.

Popular post
Popular Tags