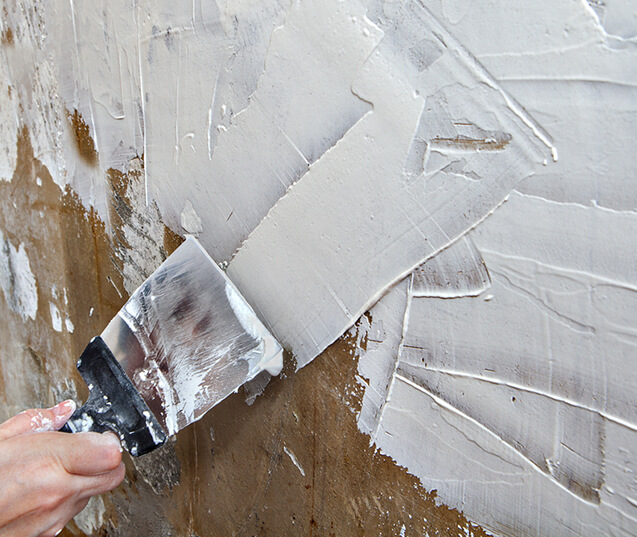 A Simple Guide for Waterproofing Exterior Emulsion
Monsoon is a season highly hyped up for its pleasantness and blooming nature, yet it can bring so many issues for people. The major issue witnessed during this season is the dampness caused to the house walls, especially the exterior walls due to the high moisture and rain. The moisture and water generally make their way towards the interior of the walls which cause internal damage and can keep your walls stay damp long before dying. This condition makes your walls a breeding house for mold and mildew which grows with time and cause water leakage. Waterproofing exterior emulsion can help you back up your walls during this beautiful yet hectic season of romance. To waterproof your walls; keep these tips in mind to avoid any inconvenience.
Fix the cracks
Builders usually end up making the walls weaker and emptier near the spaces left out for doors and windows. Due to these walls being weak, they develop cracks on those surfaces over time and these walls become the home for damps. Hence, removing these cracks is an essential and foremost part of waterproofing your walls.
The defense lines
The major reason behind painting the exteriors of your house walls is basically to make it look attractive and provide a visual appeal to it. But there is one more reason behind the painting which is equally important and that is to put up a defense layer on your walls to protect them from moisture and water.
Caulking
The region surrounding your windows is one of the main places in your house where draughts can enter, or warm air can escape. Your windows will lose the seal as they age, both within the window and around the frame. Replace the caulk around the window frame if you are unable to buy new ones.
Treat the damps
The pinnacle of your home's attractiveness is its timeless walls. However, moisture might render the walls lifeless. Even if you use the costliest paint, the outcome might not be what you were hoping for. Leakage from unsuitable slopes, bathrooms, external walls, spaces between tiles, and water accumulation on the floor are the main sources of dampness. You must exercise caution right away because moisture has an impact on the construction and aesthetics of your walls.
Apart from these remarkable tips, you need to have a look at these dos and don'ts before waterproofing your house.
· Dos
o Make sure to research well.
o Find out the source of leakage.
o Keep the gutter clean.
o Use specialized waterproofing products for different parts.
· Don'ts
o Do not use stagnant water.
o Try not to go with the DIY sealants.
o Make sure to not plant anything around the foundation.
The only place where you may experience boundless happiness and uncomplicated delight is at home, where you can spend time with your loved ones in a loving environment. Your home needs you just as much as you need your home. So, make sure to waterproof your walls with a waterproofing exterior emulsion to make this monsoon a happy one.
Popular post
Popular Tags