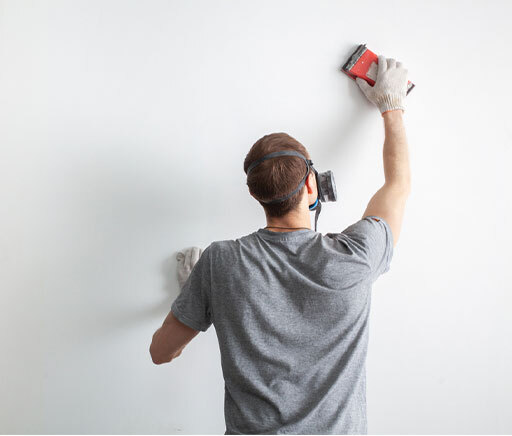 Why Summer is the Ideal Season to Renovate Your Home
When you see pleasant weather and the sun is shining hot, you know it's time for your seasonal home renovation.
You know you want to renovate your home, but you're not sure which season to start with, aren't you? You're certainly not the only one. Choosing the optimal time of year is a common problem for homeowners.
It's not like you're starting from scratch when it comes to home renovations, which might lead to disappointments if you don't plan.
Summer is the best season to get your home in order, so here are some reasons to convince you to do it.
1.
Life Slows Down
It makes sense to look for a place to stay if you have to go without a roof, a bathroom, or a few walls for days. Fortunately, things ease down a bit in the summer. Taking a family trip over the summer vacation is a great idea because kids are out of school.
In the slower pace of summer, you'll have more time to think about your seasonal home renovation project and make the best decision.
2.
Keep Your Home Ready for Guests and Festivals
Winter is the festive season, and your house is likely to be a whirlwind of activity at this time.
Of course, you'll need a place to accommodate guests. Summer is the perfect time to get your house ready for guests during the busiest season of the year. For starters, you have plenty of time to make adjustments and for the contractors to finish their job.
3.
Save Money
Weather-related delays can raise the cost of a project since contractors normally charge for the amount of time they spend on the task.
Home renovations are more likely to go forward without a hitch when more favourable weather.
4.
Take Benefit of Longer Days
There's nothing like the long, lazy days of summer. Not only is it fun to go on evening walks with the family in the evening, but it also gives contractors more time to complete their projects.
On those days when you need to get things done before the sun sets, your home improvement team has more time to put in.
5.
Spend More Time Outside
It's best to avoid your house as much as possible when a team is working on home repair projects.
The job will be easier to finish if you wait until the summer since there are more opportunities to go out of the house and have fun than there are in the winter. Take a dip in the backyard pool or go for a walk in the park while your home renovation job is being done.
6.
Give Your House a Fresh Look
Warm weather and blooming flowers might inspire you to spruce up your home's appearance. Begin a renovation project to give your property a fresh new look with the help of this natural energy.
Invest some time in thinking about trends and your unique style before deciding. Create the house you've always dreamed of in the style you've always loved.
Endnotes
When it comes to home remodelling and renovations, timing is everything. You may assume that the summer months aren't the greatest time to stay at home with your children or that your summers are always hectic at work. Nevertheless, the above reasons highlight the importance of giving it a go.
Contact us to get the best price for your seasonal home renovation. Having a newly renovated house is a great way to welcome the fall season!

Popular post
Popular Tags