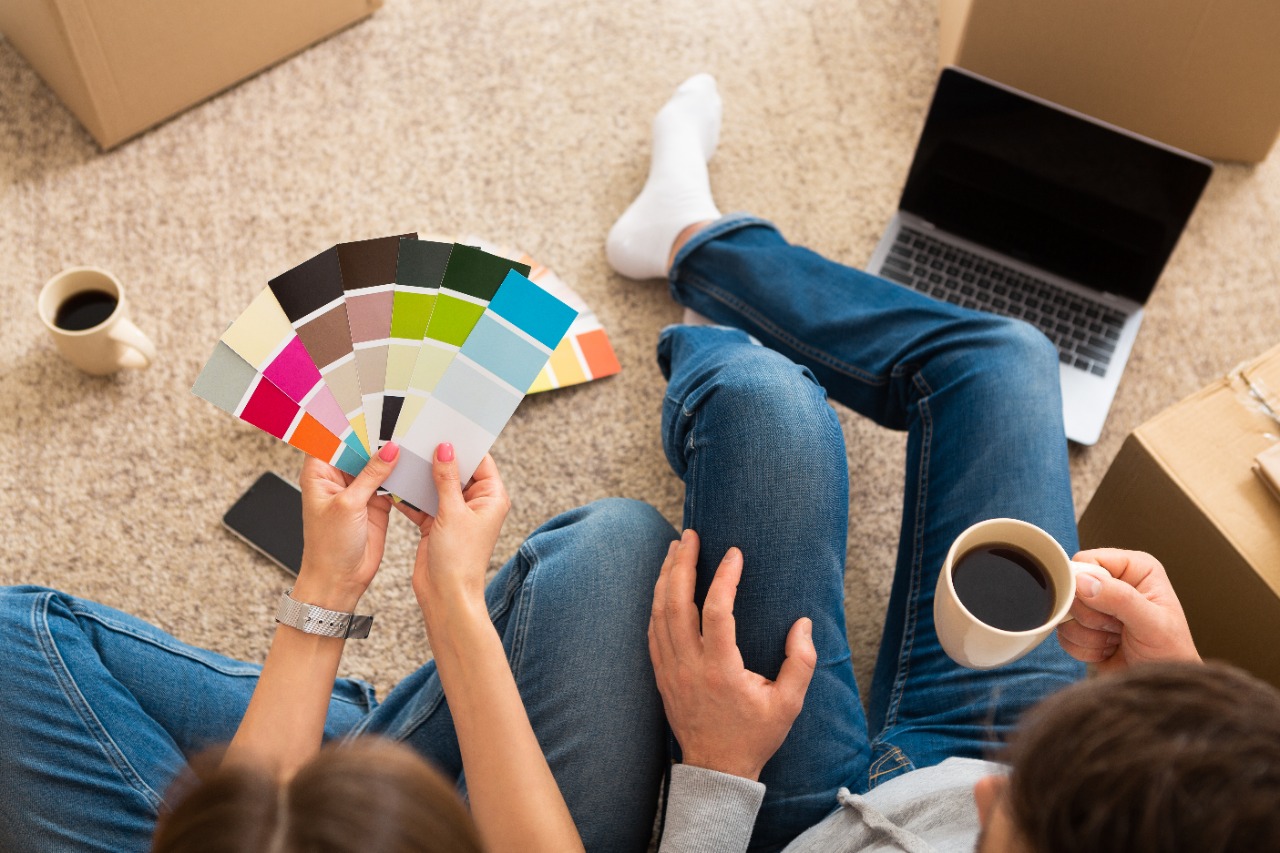 5 wall paint colors for your house in 2021
Did you know that the colors you look at have an impact on your mood and behavior? Each color has a meaning and represents and influences your personality. That is why it is recommended that you should paint your house with the colors that soothe you.
Selecting a paint color from the color chart can be quite a task. There are just so many options to choose from that, at the moment, we get overwhelmed. Painting your house is kind of a big decision that you make, so making rash decisions is not what you need. Instead, look at this list of popular wall paint colors in 2021.
Top 5 wall paint colors to light up your area in 2021
● Stilleto Gray: AP51-2 (Gray)
Grey is a solid and stable color that creates an atmosphere of calm and makes you forget all the tension you might have. It is quiet and reserved, giving you the space you need. It is a versatile color that brings an energizing feel to your room. It goes with any kind of furniture and also looks good in the natural light. It is a color that will never make your room dull. You can add a few plants to highlight the color more.
● Gold Bar: AP30-5 (Brown)
It is the best color for home walls because most furniture is more or less of the same shade. It is a color that gives you a sense of reliability and dependence and instills within a purpose of growth. This shade has a motivating effect and also makes the place very cozy, especially in winters.
● Potentilla: AP58-3 (Yellow)
Yellow never goes out of trend because of the soothing effect it has on our nerves. It is known for relaxing the mind, creating joy, and bringing instant comfort. This delicate color looks good in any setting because of the calm tone it has. It is a cozy color that has a positive effect on bringing people together. You can pair white and teak furniture with this color, add wooden tones and also incorporate it in your puja room to make your house cheerful round the clock.
● Blue Puff: AP75-2 (Blue)
Blue is a color that gives a pleasant and welcoming ambiance to your home. the calming effect also reduces the strong summer heat and keeps your house light and breezy coordinated shades of blue look we sophisticated together and goes well with a simple coffee table and a side lamp
● Gossamer White: AP2-3 (White)
White tops the list for being trendy because of its versatility; it goes wonderfully well with huge indoor plants and wooden decor. White-colored walls give a sense of calm and peace while also making your space look bigger. It is solid, classic, and something that will not go out of style anytime soon.
When you paint your house well, more people will be willing to buy it later when you are putting your property up for sale. It is estimated that interior paint works bring in a 107% ROI, while the exterior brings in 55%. Painting is the cheapest investment option for a higher return. This means you can ensure a higher sale price for your house at the lowest possible cost.
Popular post
Popular Tags