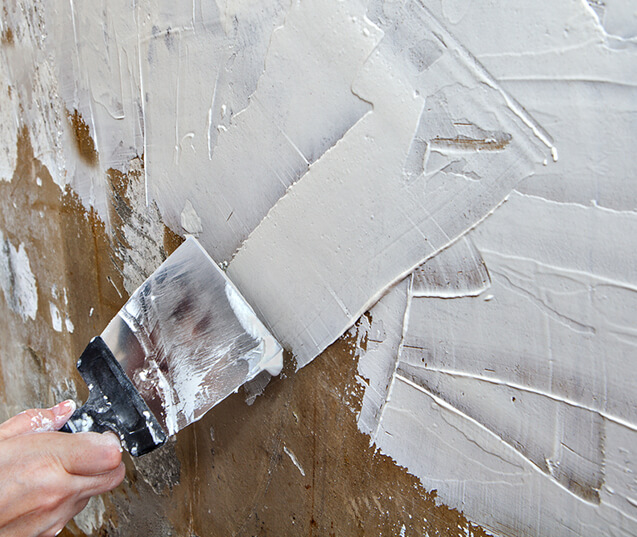 Waterproofers for your home
When exteriors are exposed to excessive rain, its natural that water and moisture will travel inside and can be seen on interiors, leaving them damped for long before drying. The best solution to fight this situation is having Waterproof paint to save yourself from future woes.
Before going for a waterproofer, trace possible causes of structural dampness other than that of rain and moisture. Search for cracks in bricks or burst pipes that might be causing the dampness. Fix them and then apply waterproof paint as a preventive measure.
Selecting the right waterproofer is crucial. There are many options available in the market to serve the purpose, but British Paint's advanced effective and durable waterproofing materials, with the enhanced formulation of cohesion and adhesives, is a perfect pick. It can be used in terraces, balconies, toilets, sloping roofs, etc. It comes with a repair formula for structurally damaged by water seepage, further curbing problems of dampened walls causing cracking, weathering and moulding.
100% Waterproofing promise, it comes in four coatings- Dr Seal It Britproof LW, Dr Seal It Britproof LW Plus,Dr Seal It Britproof URP and Dr Seal It Shieldcrete URP. Ensuring zero water seepage and leaks, they act as bonding agents and strengthens the overall structure of the house. Easy application, they come in liquid form which can be easily mixed with wet concrete and mortar to create a homogeneous substance, without affecting the setting time.
Choose the best fit for you!
1. Britproof Advanced:
• Rapid drying
• Concrete cohesiveness
• Washable
• Economical
• Highly alkaline
2. Shieldcrete Advanced:
• Economical
• Modified acrylic
• Seals structural imperfection
• Double coat application
3. Bitcrete Advanced:
• Coat binder
• Concrete application
• Protected coating and sealed capillaries
• Durable
• Cover sealing imperfection
• Rapid dry
4. Terrace master
• Highly durable
• Arcylic solution containing anti-carbonation properties
• UV protection
• Strong algae fungal resistant
• Washable
• Quick drying
Popular post
Popular Tags