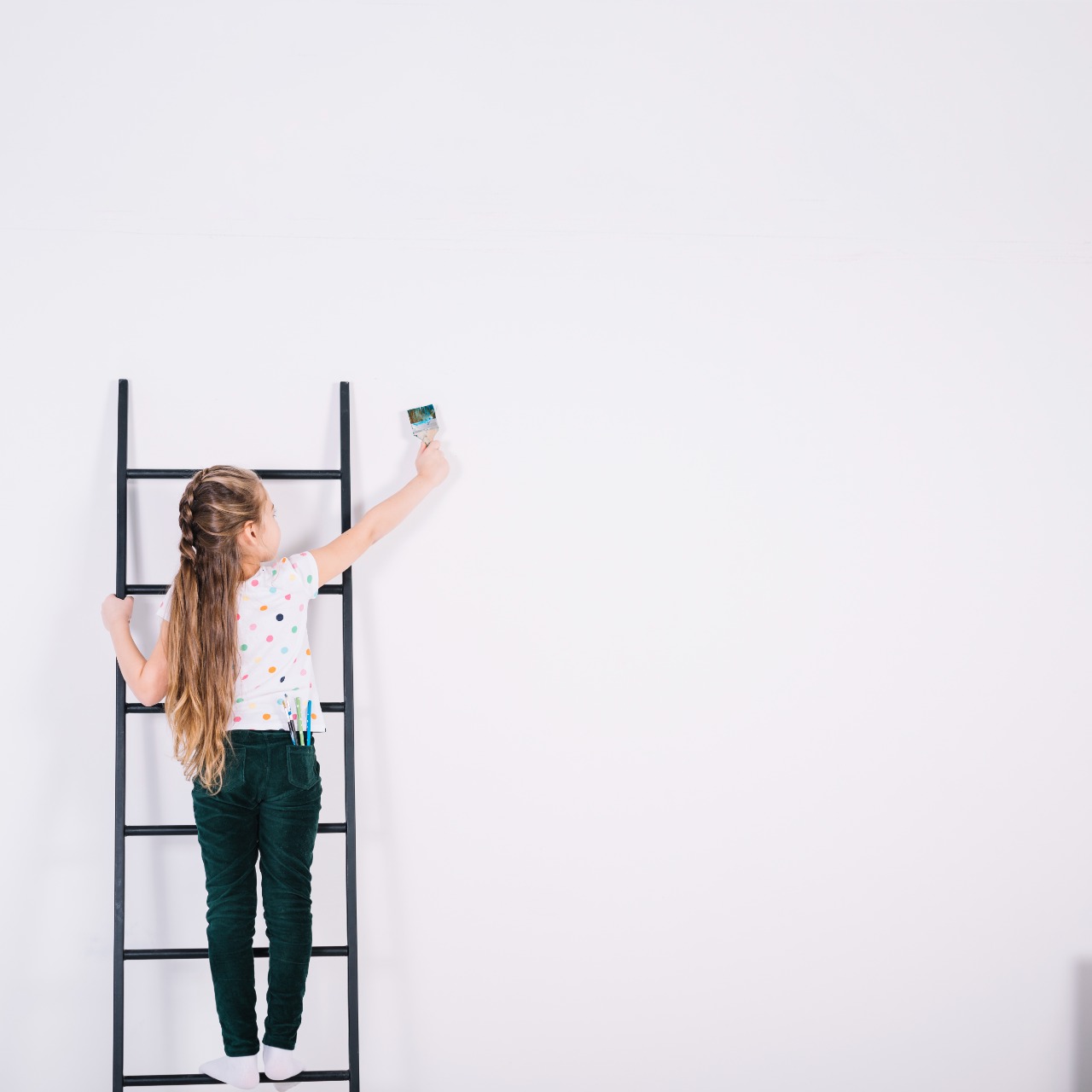 The Best Paint Colors for Kids' Rooms
Painting is quite a tough task. Some of the challenges include moving all your furniture, taping all the molding, and tolerating that awful smell for so many days. Therefore, when you decide to paint your kid's room, make sure that they do not outgrow it any time soon. In this article, we present the best shades for children's rooms that will remain ideal even when they become teenagers.
· Cerulean Blue
Baby blue is meant for babies only. But if you select a darker and richer shade of blue, it will make your kid love his/her room even when they hit the teen stage.
· Yellow
A bright and cheerful room is ideal for kids as they will be full of energy to complete their tasks—studying, playing, etc.
· Eggshell
Pure white looks a bit bleak while warming up your kid's room with an eggshell shade would be a great decision. As it is a neutral shade, you will be able to add contrast with accent and décor pieces.
· Chalkboard
Kids are going to draw all over the walls anyway. So why not just accept it and keep a separate wall for them so that they can give wings to their imagination and creativity without any fear of getting scolded?
· Aqua
The most versatile color ever for kids' rooms, aqua works with almost everything. You can contrast it with coral, green, pink, or yellow.
· Beige
It is a classic sand color that is neutral and works for quite a long time. It can work as a base shade so that details can be added to it as your kid starts exploring his or her own personal choices and styles.
· Pale Green
This bright shade of green will make sure that your kid's room feels bigger than it really is. It helps in making the room look fuller of natural light even if the window is small.
· Sea Blue
An all-time favorite of all kids, sea blue is an incredible color that will add natural charm to the whole room. It is a bright and feel-good paint color that will keep your baby energized at all times.
· Lilac
When your baby girl starts growing and leaves her dolls and finger paintings behind, then this specific shade of purple will actually look quite sophisticated. She will not be demanding to get her room repainted anytime soon. Without any hints of gray or blue, lilac is a true light purple shade.
· Sky Blue
A more relaxed vibe is offered to the room with this more toned-down blue. This feel-good color will keep them cheerful throughout the day.
· Light Pink
It is counted among the best paint colors for kids' rooms for a reason. Even when your tiny tot grows up, they will still be liking their room for its happy and relaxing vibes.
A well-known paint manufacturer in India, British Paints offers a wide range of gorgeous paint colors for kids' rooms. Having its headquarters in New Delhi, it is known for offering the best painting solutions for all kinds of needs.

Popular post
Popular Tags