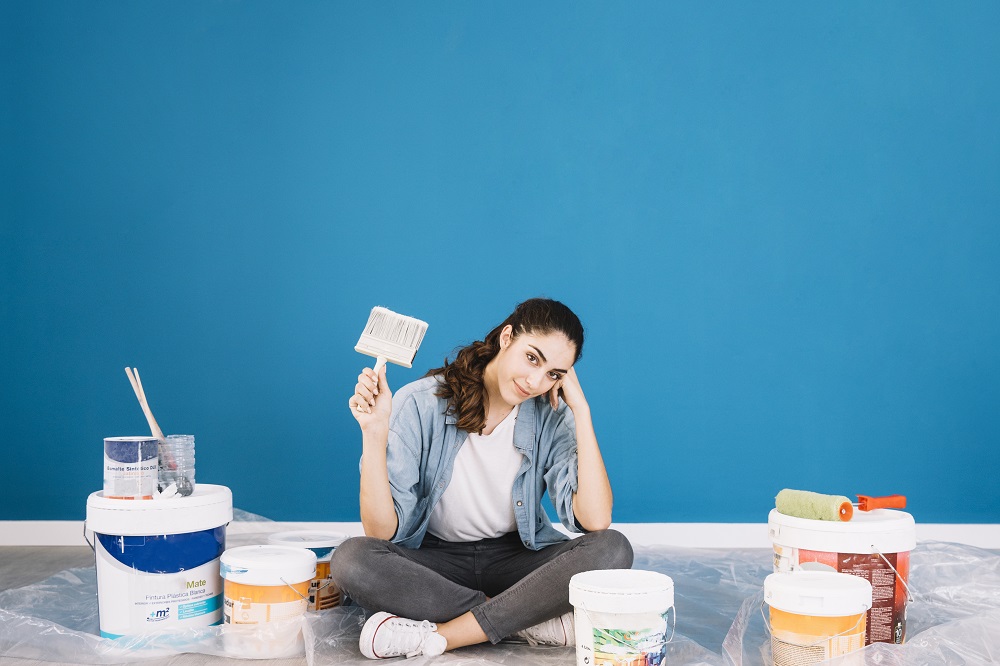 Predicted Exterior Wall Paint Colour Combination Ideas for 2023
Using different paint combinations can add visual interest and depth to a room. For example, using a neutral color on the walls and a bolder color on the trim can create a striking contrast. Additionally, using different colors in different areas of the room, such as a feature wall, can help to define specific spaces or draw attention to certain architectural elements. Using paint combinations can also be a cost-effective way to update the look of a room without having to make major renovations.
The world of exterior paint color combinations is constantly evolving, and 2023 is no exception. Here are some of the top predicted color trends for exterior walls this year:
Earthy Neutrals
Earth tones such as beige, taupe, and gray are becoming increasingly popular as homeowners look to create a sense of calm and serenity in their outdoor spaces. These colors work well with a variety of architectural styles and can be paired with bolder accent colors for a stylish contrast.
Soft Pastels
Pastel colors such as pale pink, light blue, and mint green are also trending for exterior walls. These colors evoke a sense of nostalgia and can add a playful touch to any home. They are especially well-suited for coastal or beachfront homes, where they can create a relaxing, seaside vibe.
Classic Whites
White is a timeless color that never goes out of style. For a classic look, consider pairing white with black or dark gray accents such as shutters or trim. This color combination creates a clean, crisp look that will never go out of style.
Bold Blues
Navy blue is a popular choice for exterior walls, as it adds a touch of elegance and sophistication to any home. Pairing navy blue with crisp white or light gray accents can create a striking contrast that will make your home stand out.
Rich Reds
For a more dramatic look, consider using a deep red or burgundy color on your exterior walls. These colors can add warmth and depth to a home, and can be paired with neutral colors such as beige or gray for a balanced look.
Nature-Inspired Greens
Green is a great color for exterior walls because it evokes feelings of nature and the outdoors. Consider using a deep forest green or a pale mint green for a fresh, natural look. Pairing these colors with wood accents such as wooden shutters or a wooden front door can add to the natural feel.
When choosing exterior paint colors, it is also important to consider the overall style of your home and your neighborhood. For example, if you live in a historic neighborhood, you may want to choose colors that are consistent with the era of your home. Similarly, if you live in a modern home, you may want to choose colors that are more contemporary. British paints has a number of expert professionals who can advice you on the perfect wall color combinations for your home.
In addition, it's also important to keep in mind the lighting and the surroundings of your home. If your home is surrounded by trees, you might want to choose colors that complement the greens and browns of the foliage. If your home is in a sunny area, you might want to choose colors that reflect the light and keep the space cool.
The color of your exterior walls can make a big impact on the overall look and feel of your home. By considering the latest color trends, the style of your home, and the surroundings, you can create an exterior color scheme that is both stylish and functional. Whether you choose earthy neutrals, soft pastels, classic whites, bold blues, rich reds, or nature-inspired greens, a well-chosen color scheme can make your home stand out and give it a unique personality.
Popular post
Popular Tags