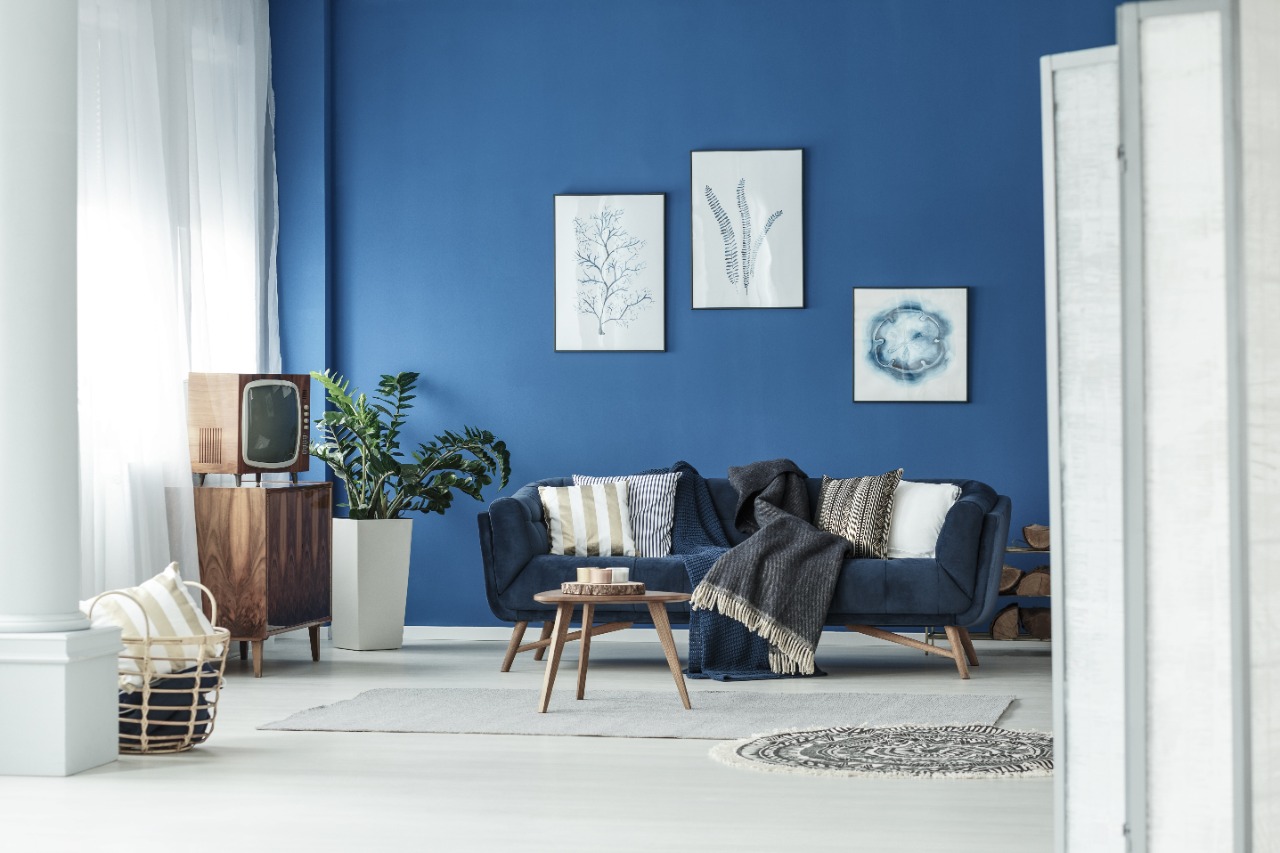 How to make your small living room look spacious
Choosing a paint color becomes a tricky task when you aim to design the interiors of your small living room. Here, you have limited space in your hands and you need to target such colors that create an illusion of a bigger room.
It's wiser to pick the right hue and make the most of your tiny living room. It's surprisingly true how one can completely transform the aura of a space simply by giving a touch of the right hue. Not only will your living room look more lively but more spacious too.
Here, we've picked some of the most suitable shades that you can choose and achieve your goal. The key thing to remember is, always to settle for a color that you can welcome your guests into.
White 
A uniform tone of peaceful white never goes wrong. It's basic, yet it works like charm for a small room. White brightens up even the darkest corners and reflects light all around. And don't worry if you're not a big fan of a small room painted all white. For those who fear that too much simplicity can make their interiors look boxy and bland, other soft colors like pewter gray can be a stunning choice. Plus, you can always introduce some white as an accent or trim color.
Neutral colors
As the name suggests, neutrals never overdo the fine art of designing, hence, they can do wonders for small spaces. Also, while you're at it, try to look for warm neutral colors that reflect light around the room. Another quick trick to make your neutral space look more spacious is to pair them with white trim and accents to create an uncrowded style. 
Red
Red has been the go-to paint color choice for all kinds of decors. However, one needs to be smart while picking red for a small space. Try using it in minimal proportions so that its enormously generated energetic vibes don't heat your small rooms. Red paired up with a soft accent color will make even your small living room cheerful for those exuberant gatherings. 
Bright Colours
Bright colors are trendy, youthful and when popped smartly into any room, it can turn even a small space playful. However, pop colors too come in a variety of shades. Hence, before picking something from the color palette, make sure you be comfortable living with it for a while. 
Now that you know some wonderful shades to design your small living room with, make sure to only contact the best paint company in India with expert trained professionals. 
Popular post
Popular Tags