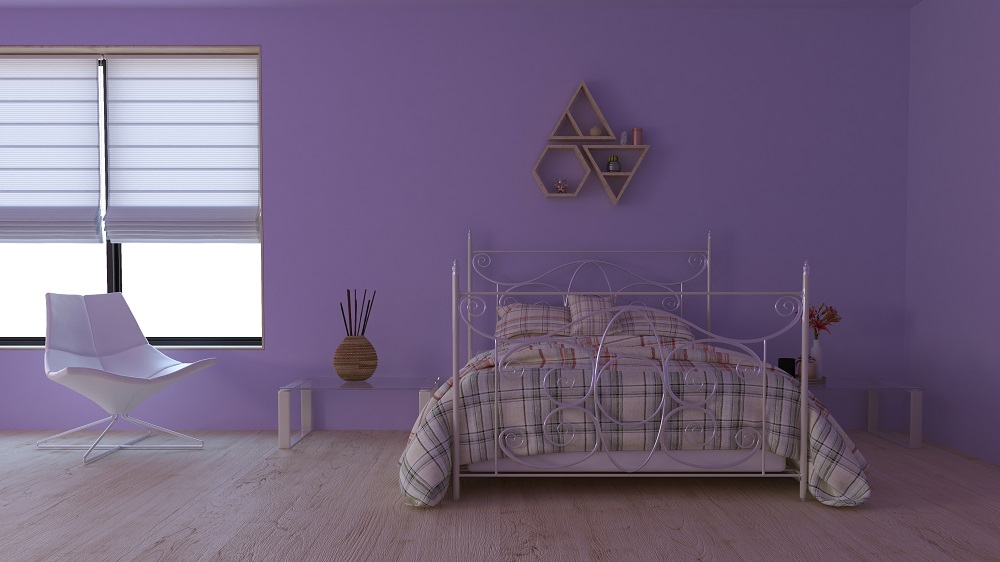 Unique Small Bedroom Color Ideas for Your Space: Making Your Room Stand Out
The appropriate colours may make a great difference when it comes to designing a tiny bedroom. A tiny space may be made to look bigger, brighter, and more inviting by using the proper colours. We'll present some distinctive tiny bedroom colour ideas in this article that will make your area stand out.
Colours that are bold and dark
Contrary to popular belief, bright and dark colours may work effectively in a tiny bedroom. These hues may help to create a pleasant and intimate ambience in the space, making it seem more comfortable and inviting. To achieve a dramatic impact, consider utilising deep blues, rich purples, or even black. But, to avoid the area seeming too weighty or crowded, balance dramatic and dark hues with light or neutral colours. For example, pair a dark blue accent wall with light grey or white bedding.
Neutral Colors
For tiny bedrooms, neutral colours are typically a safe option. They produce a relaxing and calming environment, allowing you to relax and sleep more easily. To create a nice and friendly environment, choose warm neutral hues such as beige, cream, or taupe. To keep the area from becoming too boring, use different textiles, patterns, or décor components to offer texture and interest. For example, to add depth to a neutral colour scheme, combine linen, wool, and velvet.
Colours in pastels
Pastel hues work well in a tiny bedroom to create a calm and friendly ambience. These hues may make a room feel bright and airy, generating a sense of space. Delicate pinks, baby blues, and light greens may give a splash of colour without overpowering the room. Use pastel hues throughout the room, including bedding, drapes, and décor objects, to create a unified aesthetic. But, pastel hues must be balanced by light or neutral colours to avoid the space looking too childish or girlie.
Vibrant Accents
Consider adding bright accents to provide interest and depth if you like a neutral colour scheme. Use a bright yellow cushion, a colourful throw blanket, or a piece of art to add a splash of colour. These elements may give the space a more dynamic and active atmosphere. Use the colour wheel when selecting strong accents and choose complimentary or contrasting hues to create a cohesive design. As an example, pair a green accent with pink or a blue accent with orange.
British Paints
British Paints has you covered when it comes to painting your walls with attractive hues. With their extensive selection of paints and colours, you may create the right appearance for your little bedroom. These paints are not only attractive but also long-lasting and simple to apply, making them an excellent choice for any DIY project. British Paints also provides paint samples, allowing you to experiment with several hues before committing to a full paint job.
Several distinct tiny bedroom colour schemes may help your space stand out. Whether you favour bright and dark hues or delicate pastels, there is a colour scheme for you. Remember to use accents and British Paints to create a unified and appealing room that you will like. With a little ingenuity and effort, you can turn your little bedroom into a fashionable and comfortable sanctuary.
Popular post
Popular Tags